For spring/summer 2024, Chanel's creative director Virginie Viard was inspired by the gardens of Villa Noailles in Hyères, in the south of France. Below, Vogue fashion critic Anders Christian Madsen shares his key takeaways.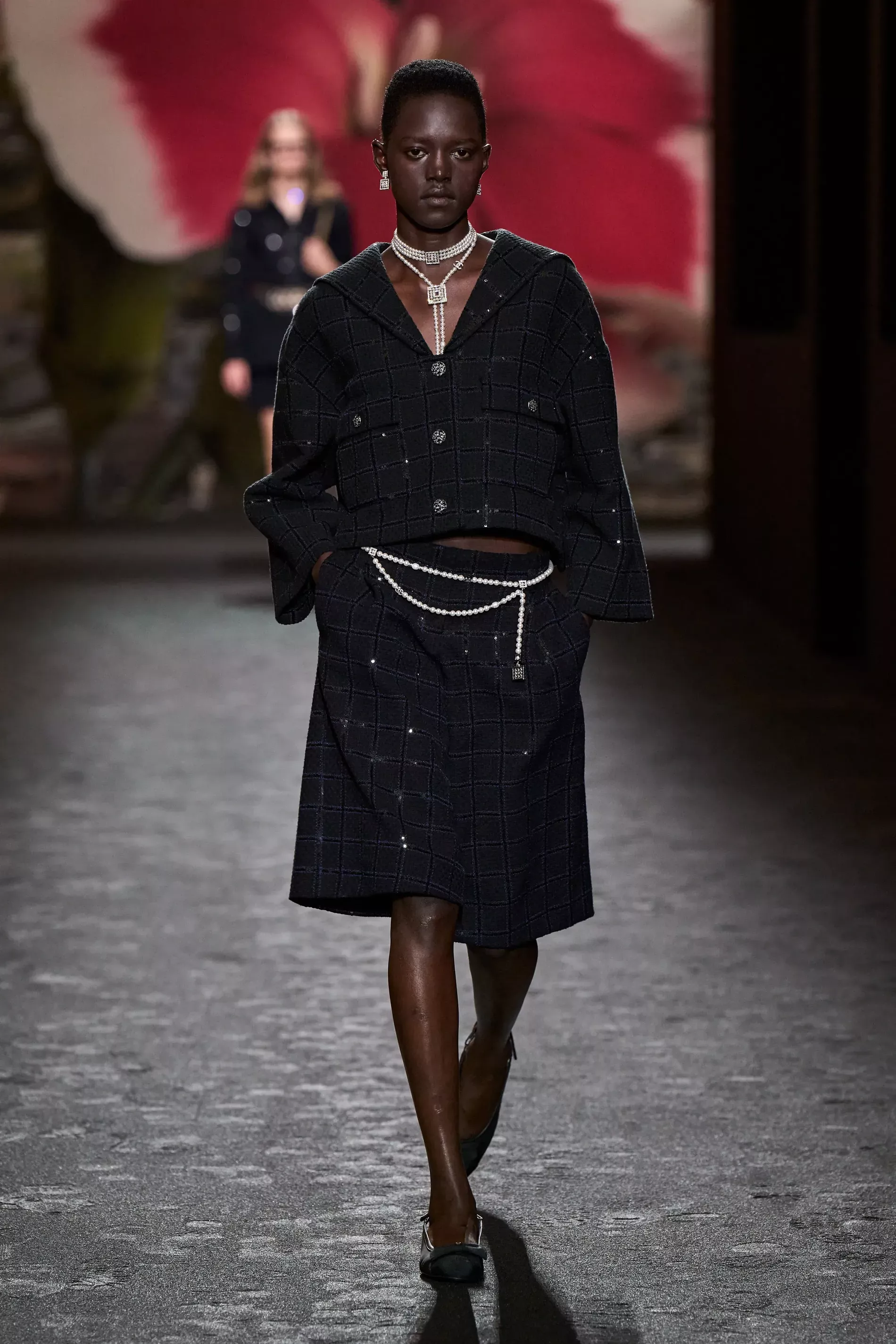 It was ease à la Chanel
The idea of ease has been omnipresent throughout the spring/summer 2024 shows. A product of quiet luxury – fashion's current term for simplified sophistication – it's not just about the notion of a casual wardrobe, but the desire for clothes that look put-together without being complicated; that look dressy in an effortless way. At Chanel, Virginie Viard went to town on that feeling in a collection that said relax.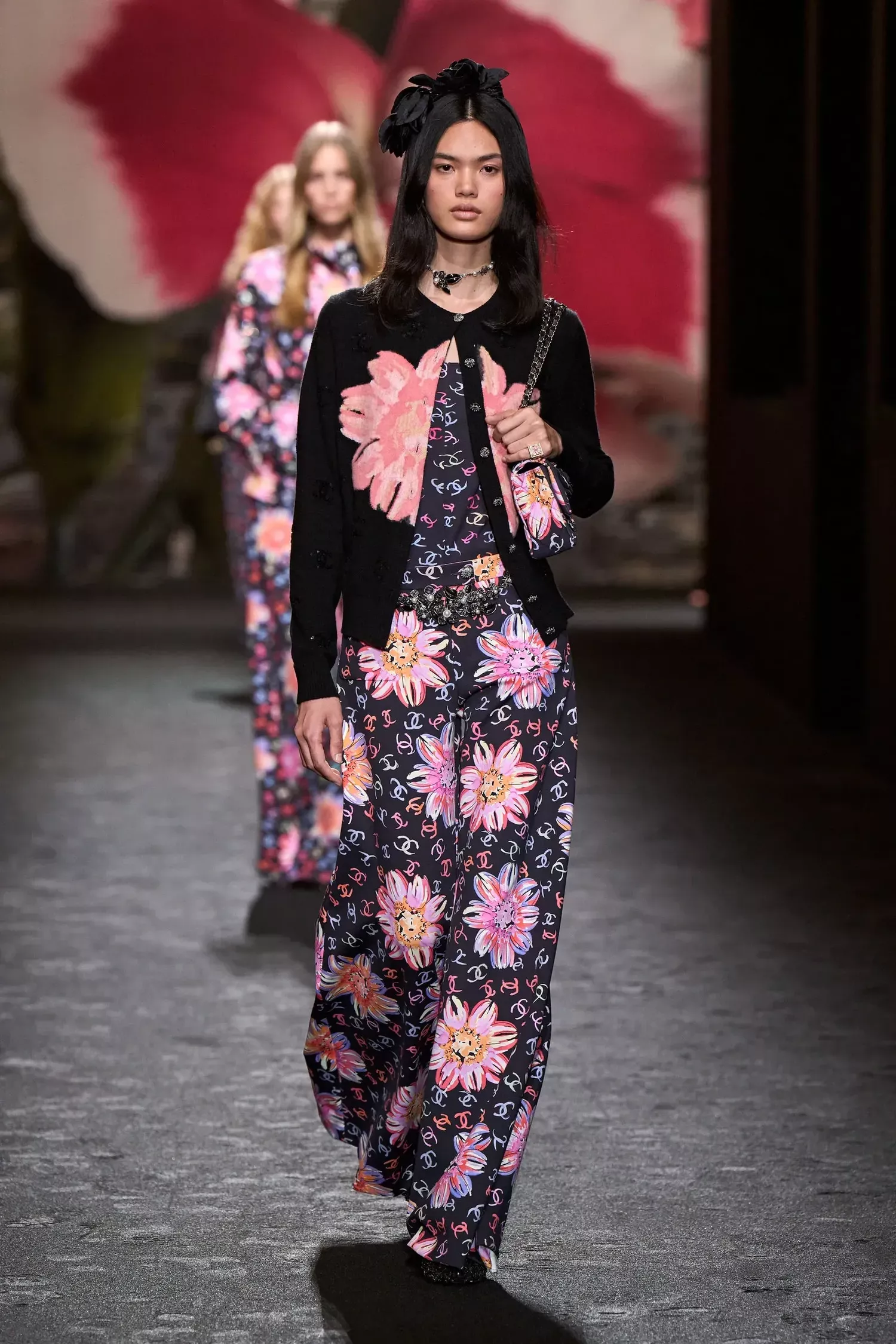 It was inspired by Villa Noailles
Calling her collection "an ode to liberty and to movement", Viard took inspiration from the gardens of Villa Noailles: the modernist masterpiece in the hills of Hyères designed by the architect Robert Mallet-Stevens in 1923 for Gabrielle Chanel's art-patron friends Charles and Marie-Laure de Noailles. Divided into square "gardens", her show set evoked the geometry that defines the villa's architecture.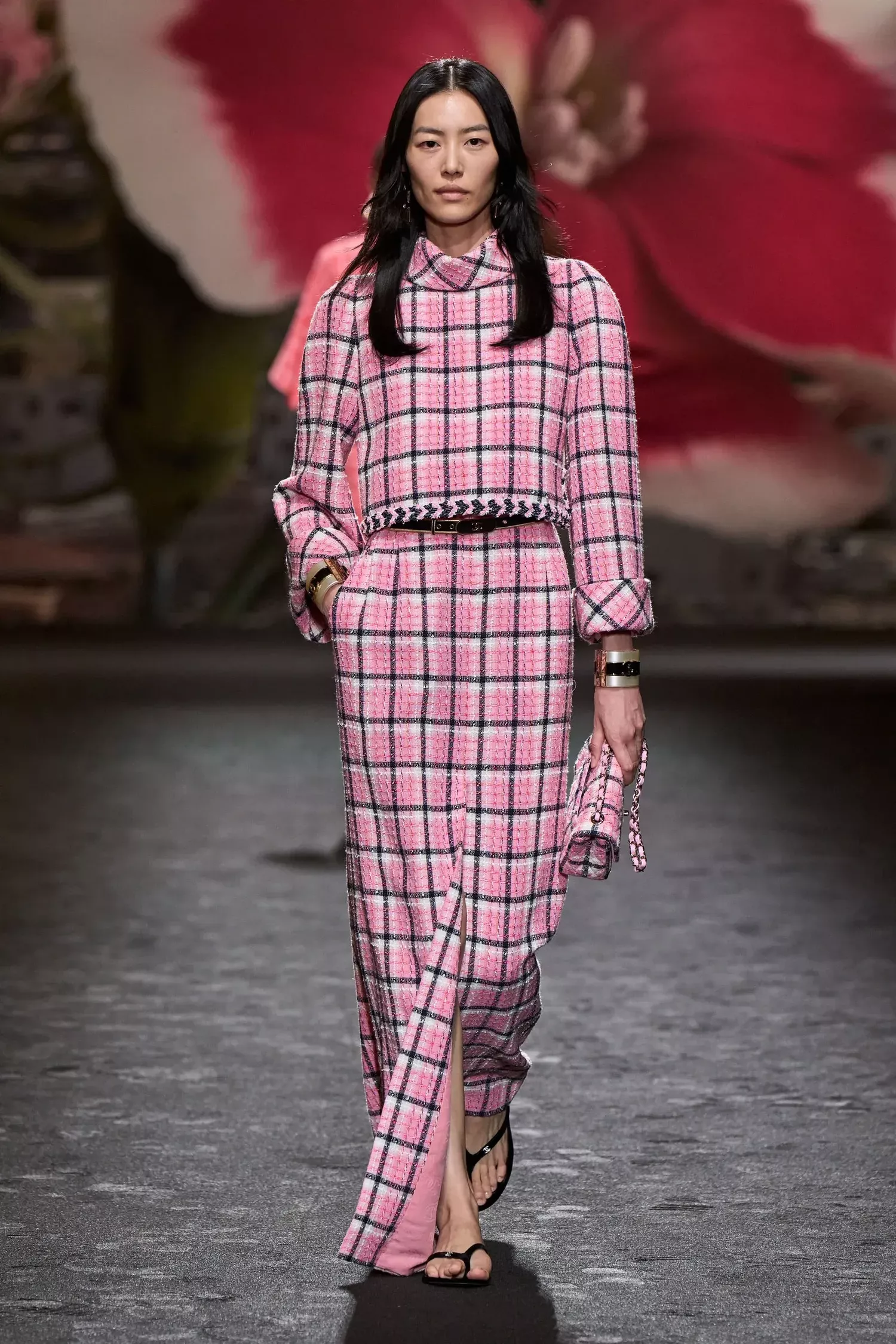 It was pattern-centric
Viard translated the cubist chequered gardens and geometric colour patterns of Villa Noailles into a pattern-centric collection where every look – every weave, every patchwork, every silhouette – was a graphic explosion of lines and colours. She contrasted the sensory impact with a constant attention to the ease that defined the wardrobe, amplifying a sense of buoyancy and comfort.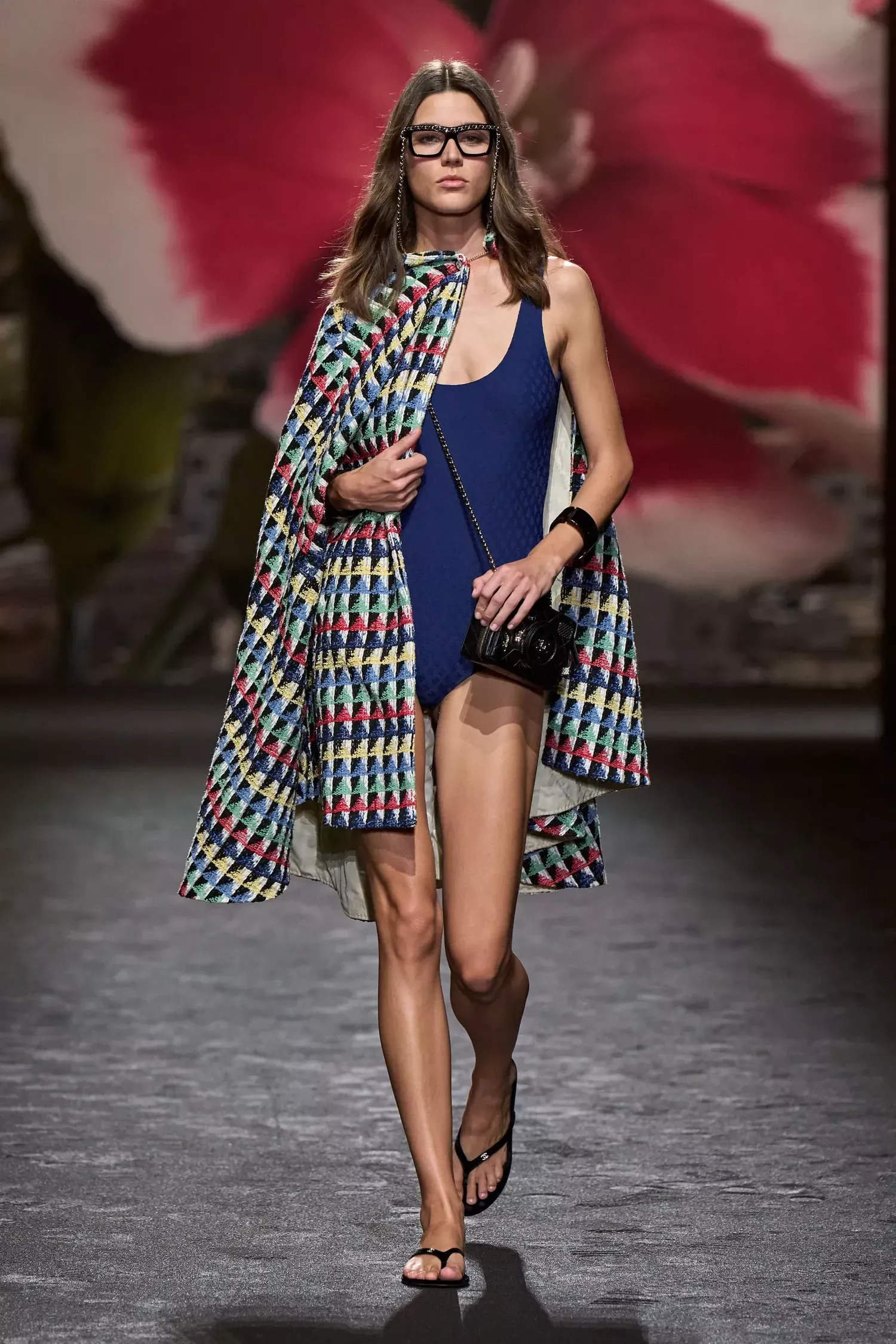 It catered to poolside needs
"Sophistication and informality, the tweed throughout the collection, sportswear and lace…" Viard reflected. "I tried to bring one thing and its opposite together in the coolest way possible. And the gardens and swimming pool of the Villa Noailles, this exceptional setting, lend themselves to that rather well." Chanel-ified takes on swimming costumes, robes and other poolside essentials underlined her intentions.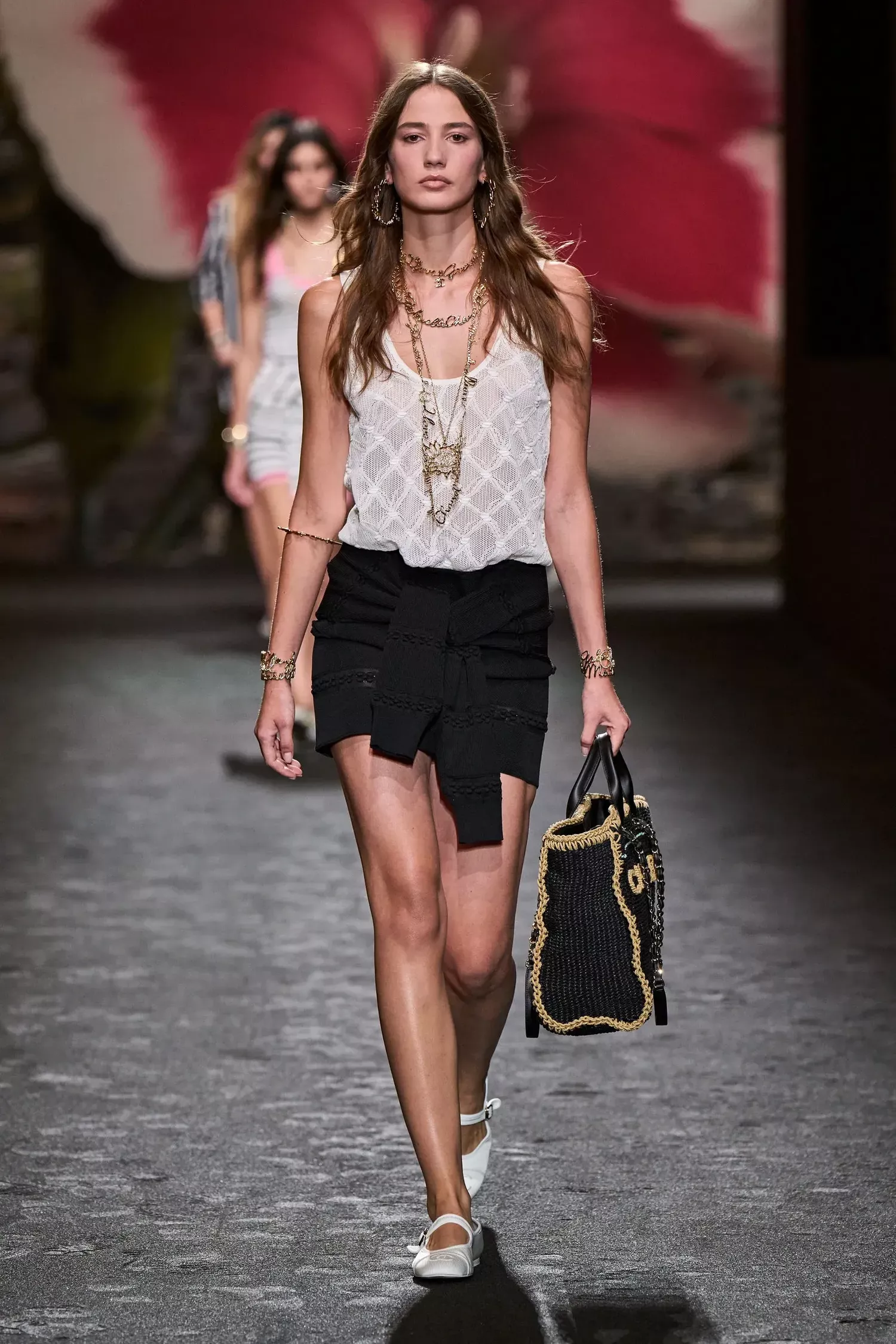 It was rich on holiday accessories
As a nod to the holiday spirit that inevitably filled the collection, Viard accessorised her looks with camera bags, flip-flops, sling-back Mary Janes, and an abundance of elegant necklaces adorned with charms. The tiniest of handbags encrusted with Chanel symbolism probably wouldn't hold much more than a credit card and a lipstick. It cemented the collection's message of freedom: come as you are.