For his autumn/winter 2023 couture show, Alexandre Vauthier was thinking about "sobriety", resulting in a more stripped-back offering. Below, Anders Christian Madsen shares his key takeaways from the show in Paris.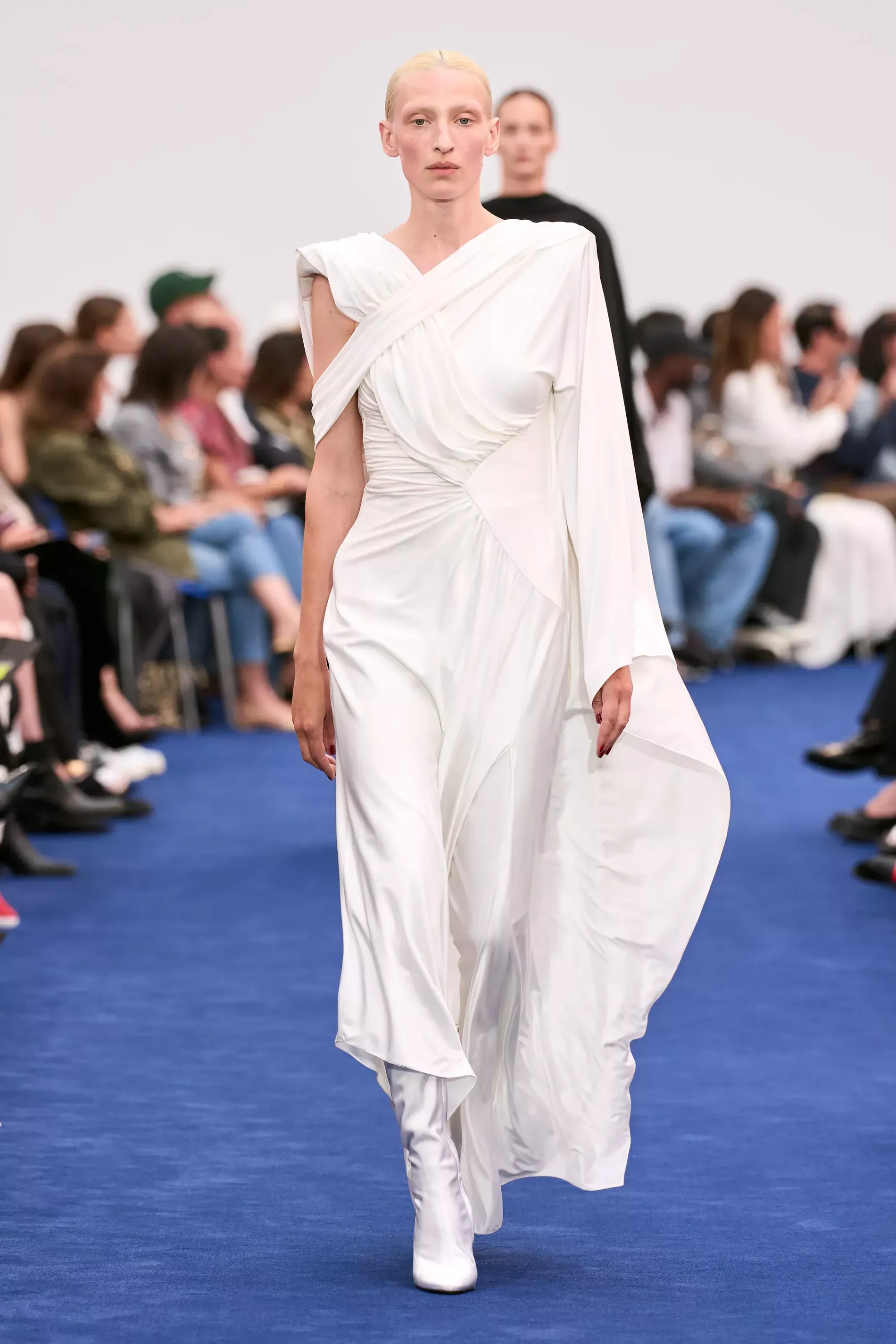 Photo: Filippo Fior / Gorunway.com
It was stripped-down couture
"Sobriety," Alexandre Vauthier said backstage before an ultra-sophisticated show focused on his masterful tailoring and draping. "It's about being grounded, absolutely. There's too much artifice now." In the age of the metaverse, ChatGPT, alternative facts, individual truths and what not, haute couture has become a beacon of authenticity: a symbol of human, handmade physicality in its purest, most excellent form. Vauthier demonstrated that in a show that laid bare his craft without any added pomp and circumstance.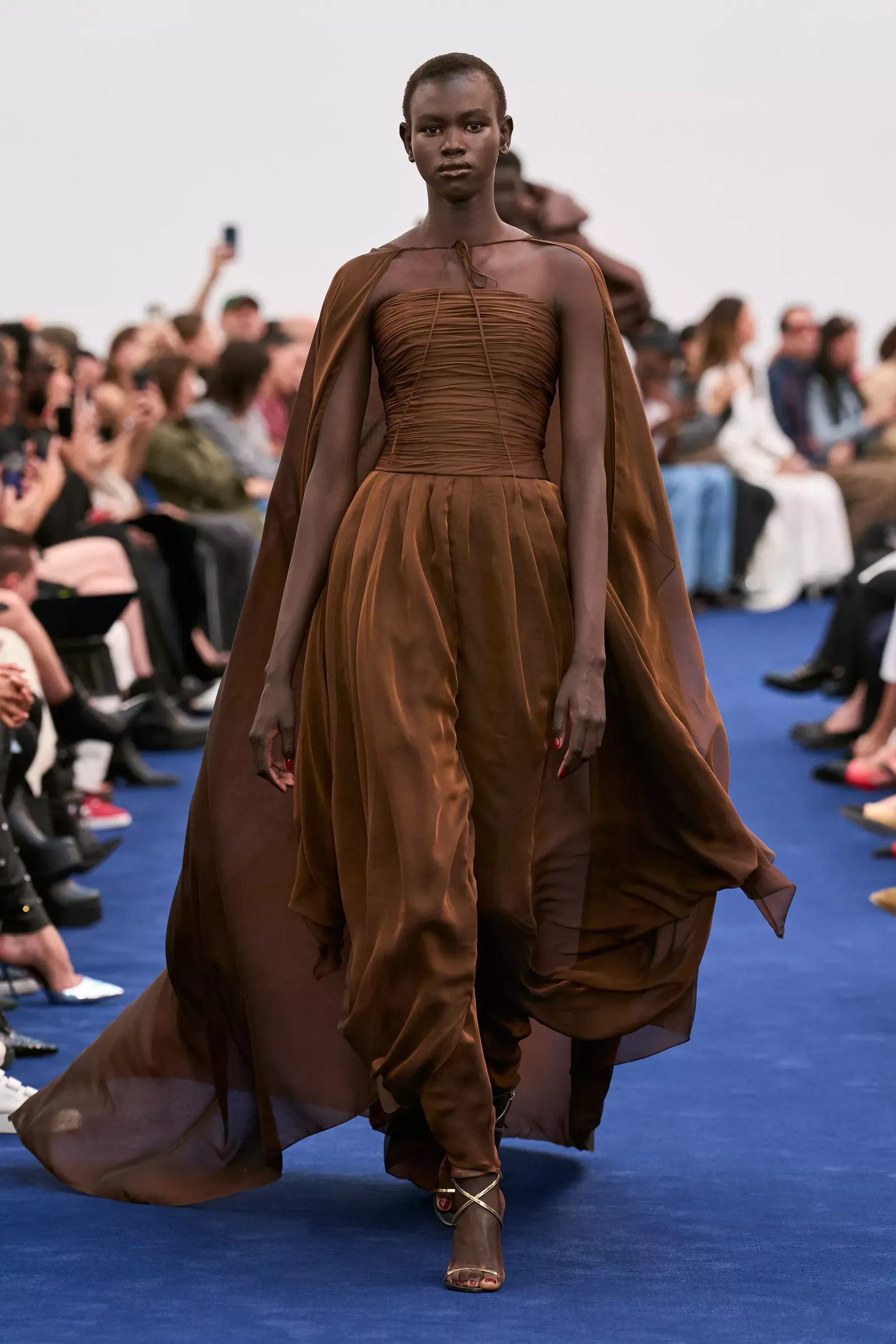 Photo: Filippo Fior / Gorunway.com
It was pure dressmaking
Vauthier opened his show with beautifully draped tunic dresses that folded onto themselves, almost as if they were constructed from one piece of fabric wrapped intricately around the body. It was a sense of purity echoed in cape-like blouses tied around the neck and shoulders, and gowns that billowed and cascaded from shoulder to hem as if they'd been sheathed over the body. Of course, there was nothing simple about these constructions but the feeling was unmistakably simplified.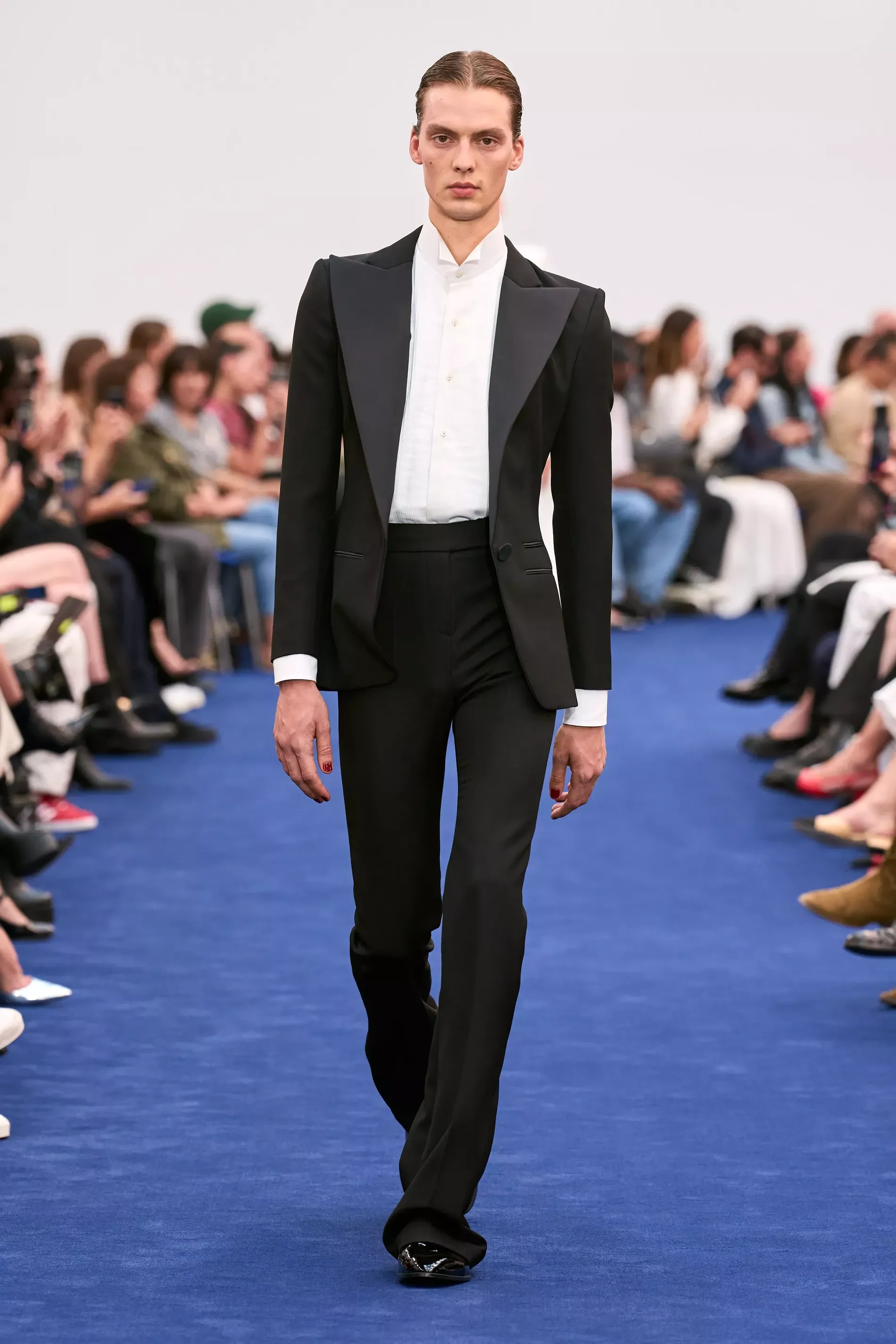 Photo: Filippo Fior / Gorunway.com
It included a men's tuxedo
"For the first time, I put a man in the collection," Vauthier said, referring to Leon Dame who walked the show in a razor-sharp tuxedo. "At the very beginning, I did some jackets for Pharrell and Drake. I stopped making these clothes but now I'm starting again. I'm really happy to have a guy on the runway. I'm not sure I'm going to do a men's collection but maybe a capsule. I don't know. I'm working on this project that's going to be out in eight months in the States, and I'm doing some men's for that."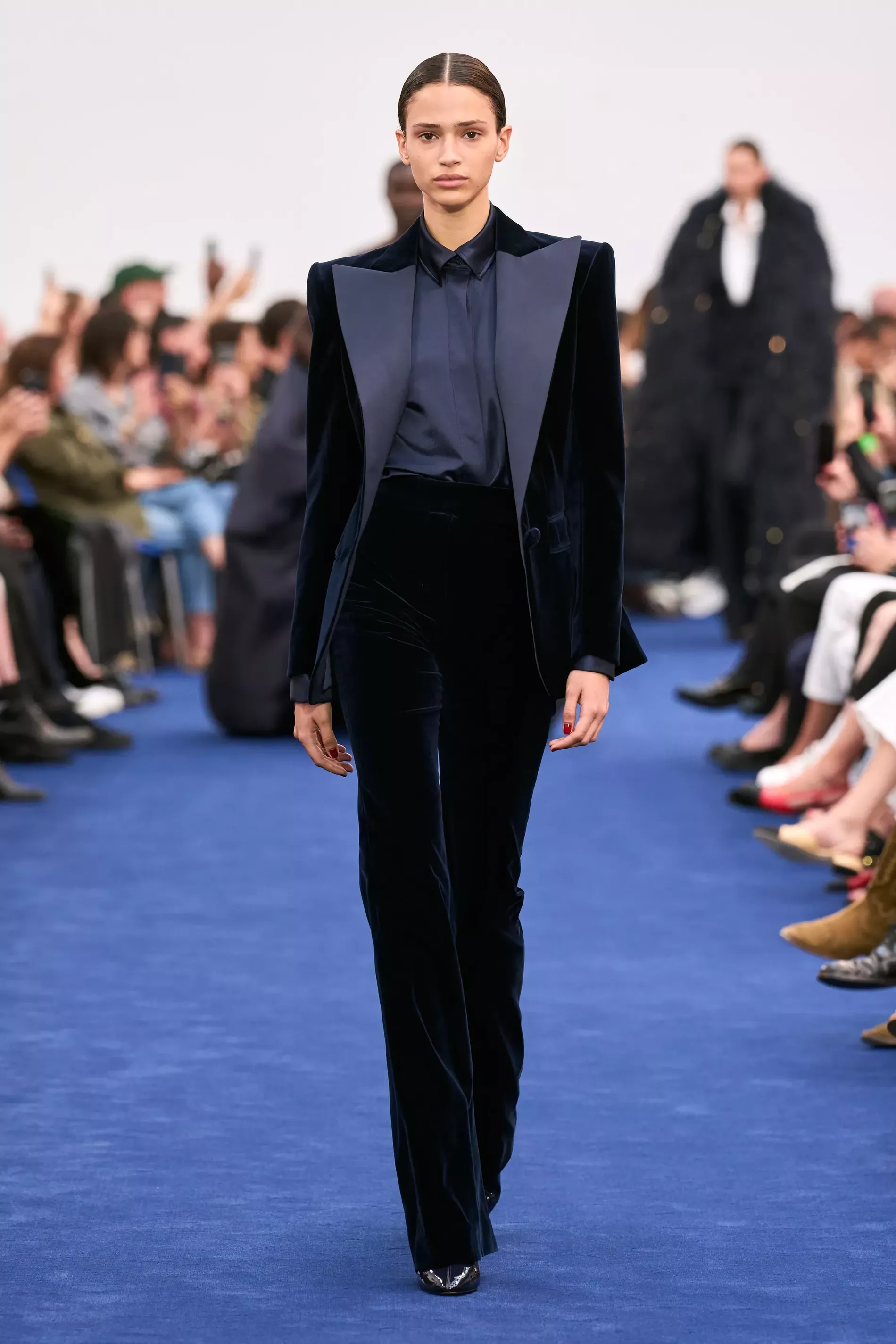 Photo: Filippo Fior / Gorunway.com
Tailoring took centre stage
As illustrated in the men's tuxedo, tailoring took centre stage in the collection, executed with cut-glass lines, piercing lapels, and two-tone effects for added drama. It appeared in its purest form: exquisitely cut smokings, sculpted leather suits, and tailored strong-shouldered dresses you might call armoured eveningwear. "I really love tailoring," Vauthier smiled, and it emanated through his cutting.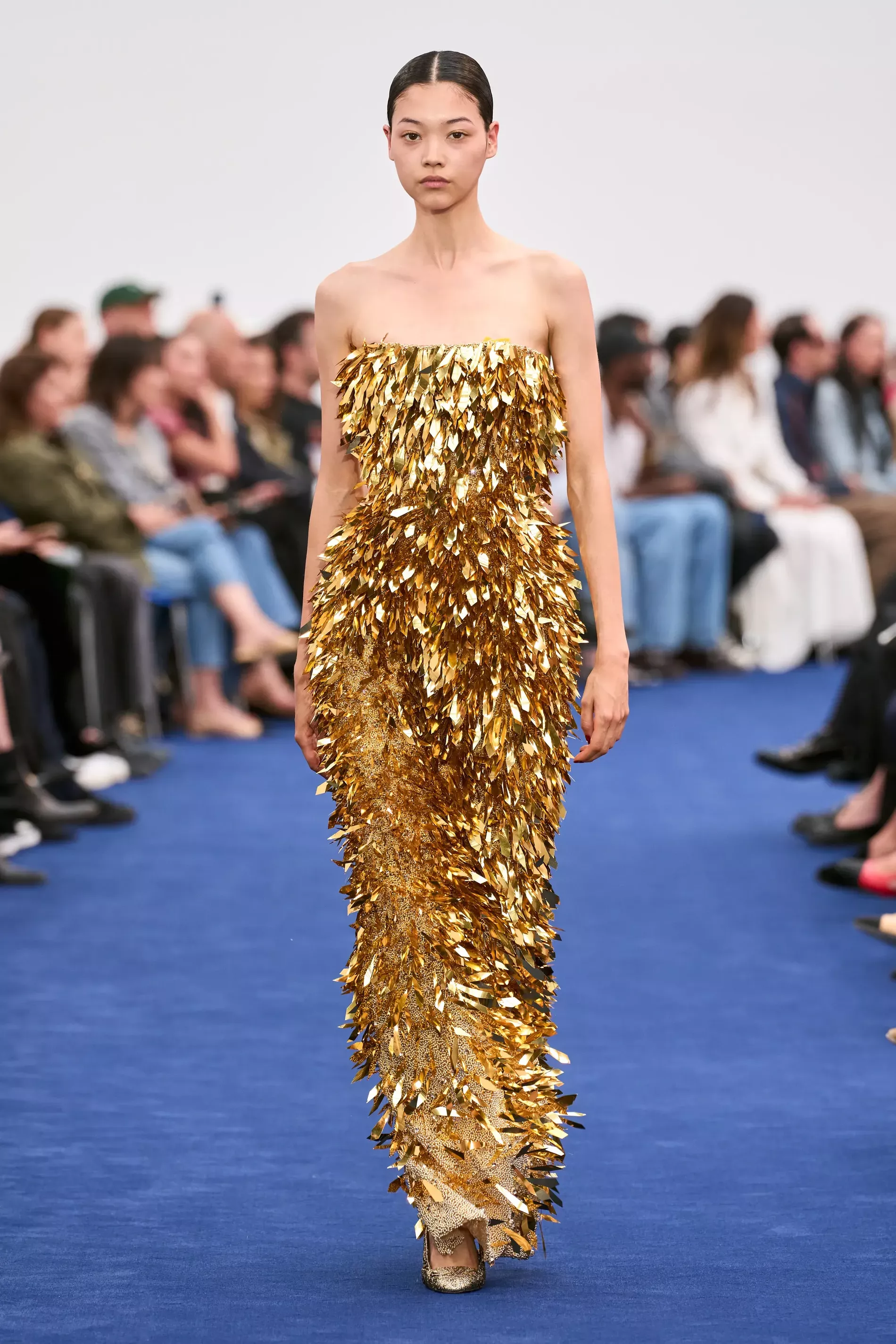 Photo: Filippo Fior / Gorunway.com
It was purified opulence
When it came to Vauthier's more exuberant expressions, he interpreted the sobriety that guided the collection in constructions that were effervescent in form but created from single materials that grounded their impact. He conveyed it in highly sculpted coat dresses and sashed tailored tops, but also in eveningwear dresses covered entirely – purely – in metallic embroideries. One such creation, embellished with feather-like golden sequins, had taken 1,980 hours to embroider.
Originally published on vogue.co.uk