More than just a perennial classic, leather is the unrivalled trendsetter of the season. Below, discover our edit of the five best leather pieces to invest in now, for many seasons to come
All products featured on Vogue are independently selected by our editors. However, when you buy something through our retail links, we may earn an affiliate commission.
This season, leather became the material of choice on the runways – spanning classic clean nappa, glossy patent and distressed textures. Upon reflection, there is a leather type for every taste. Need convincing? Allow labels like Blumarine, with its sumptuous shearling-lined ensembles, and Fendi, revolutionizing the leather game with unexpected silhouettes (who could resist their pleated leather mini-skirt?) to serve as your proof. And that's without mentioning Italy's famous – and tone-setting – leather houses like Bottega Veneta.
Not to be outdone, our local luminaries presented hide-heavy collections for the autumn/winter '23 season. In Paris, Acne Studios proposed an edgier take on the classic material, adding some grunge wear-and-tear flair to its goods. Showing in Copenhagen, leather-lovers Remain, and Gestuz proved the equal allure of black and brown through an array of coats and chic two-piece sets. All while Stine Goya geared up for a sultry autumn with bedazzled leather dresses and chunky boots.
When considering how to take on leather for the coming season, lean back on your personal taste. Refrain from any trendy allure, and look for pieces you know you will love for years to come – after all, like fine wine, leather only improves with age. That said, there's no need to abstain from making a new addition to your autumn wardrobe.
Below, discover our five favourite pieces to invest in for autumn:
Leather coat by Day by Birger et Christensen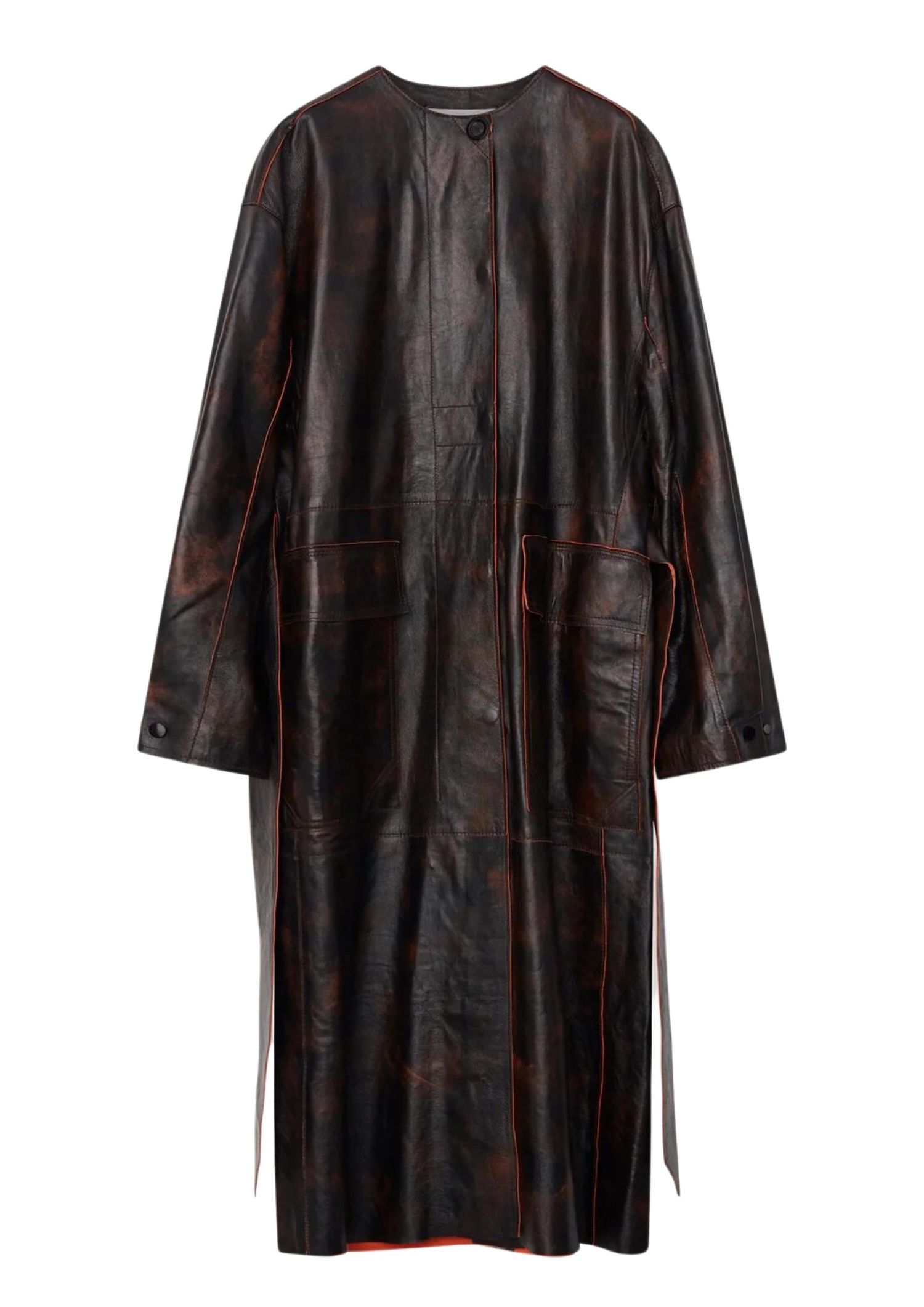 The leather coat reigns supreme as this season's must-have outerwear. This particular collarless brown version is a versatile marvel, seamlessly complementing any ensemble for any occasion—making it your go-to daily coat. As a show-stopping statement piece, it effortlessly rescues you from any morning outfit dilemma.
Leather tote bag by NO/AN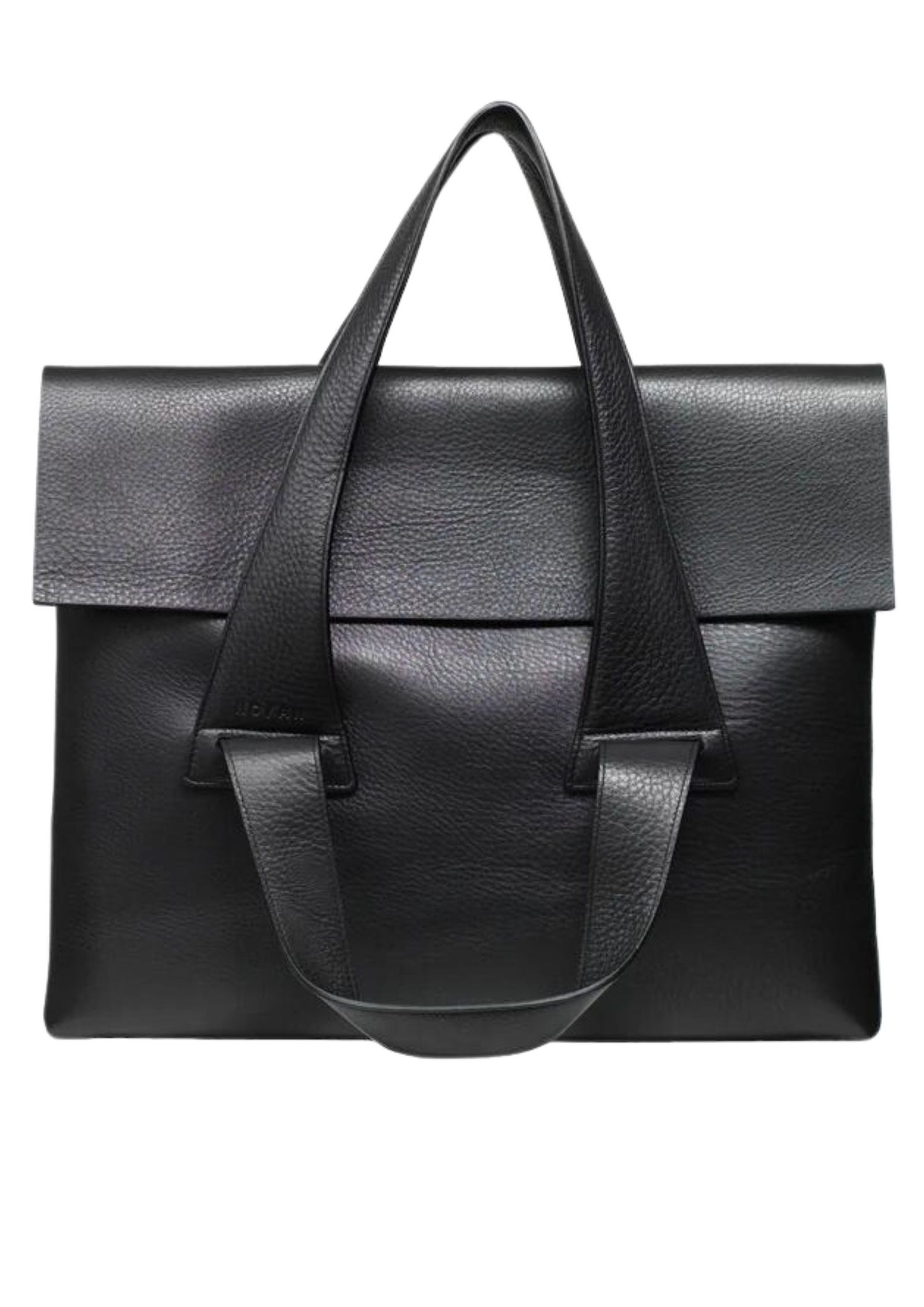 The leather tote bag is your ultimate workday companion, and when it comes to size, bigger is unquestionably better! Capable of accommodating your gym attire, laptop, and even an extra pair of shoes, this tote eliminates the need for multiple bags, streamlining your daily routine and reducing clutter. The best part? Its resilience means you don't have to handle it with kid gloves; in fact, the more you use it, the more its leather gracefully ages, becoming even more exquisite over time.
Leather gloves by Handsome Stockholm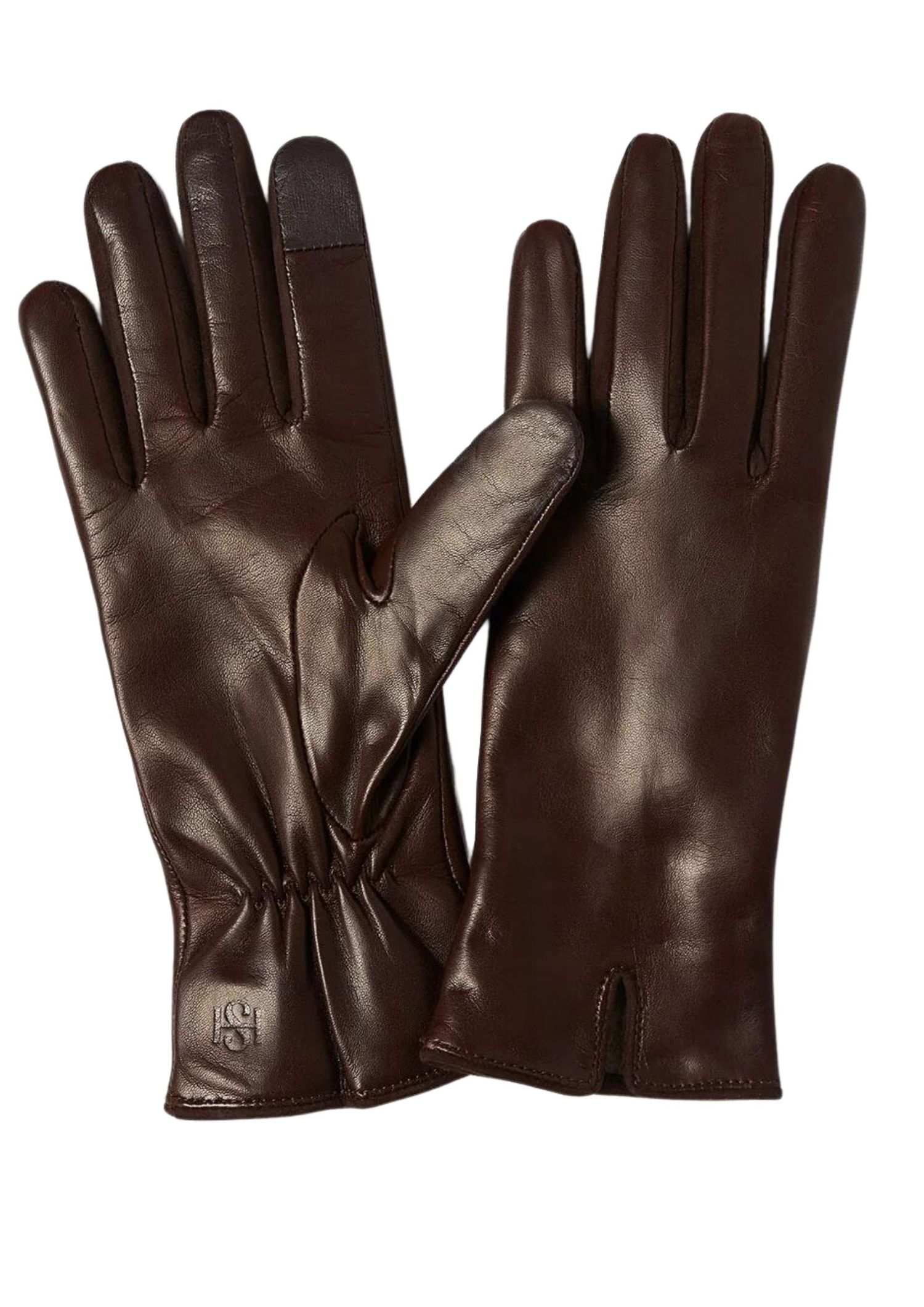 Faced with Scandinavia's icy winters, gloves aren't just an accessory but a necessity. So why not seize the opportunity to invest in your very own perennial pair of leather gloves? Not only will they serve you for years to come, but they also offer the perfect blend of warmth and timeless style.
Chunky leather boots by Stine Goya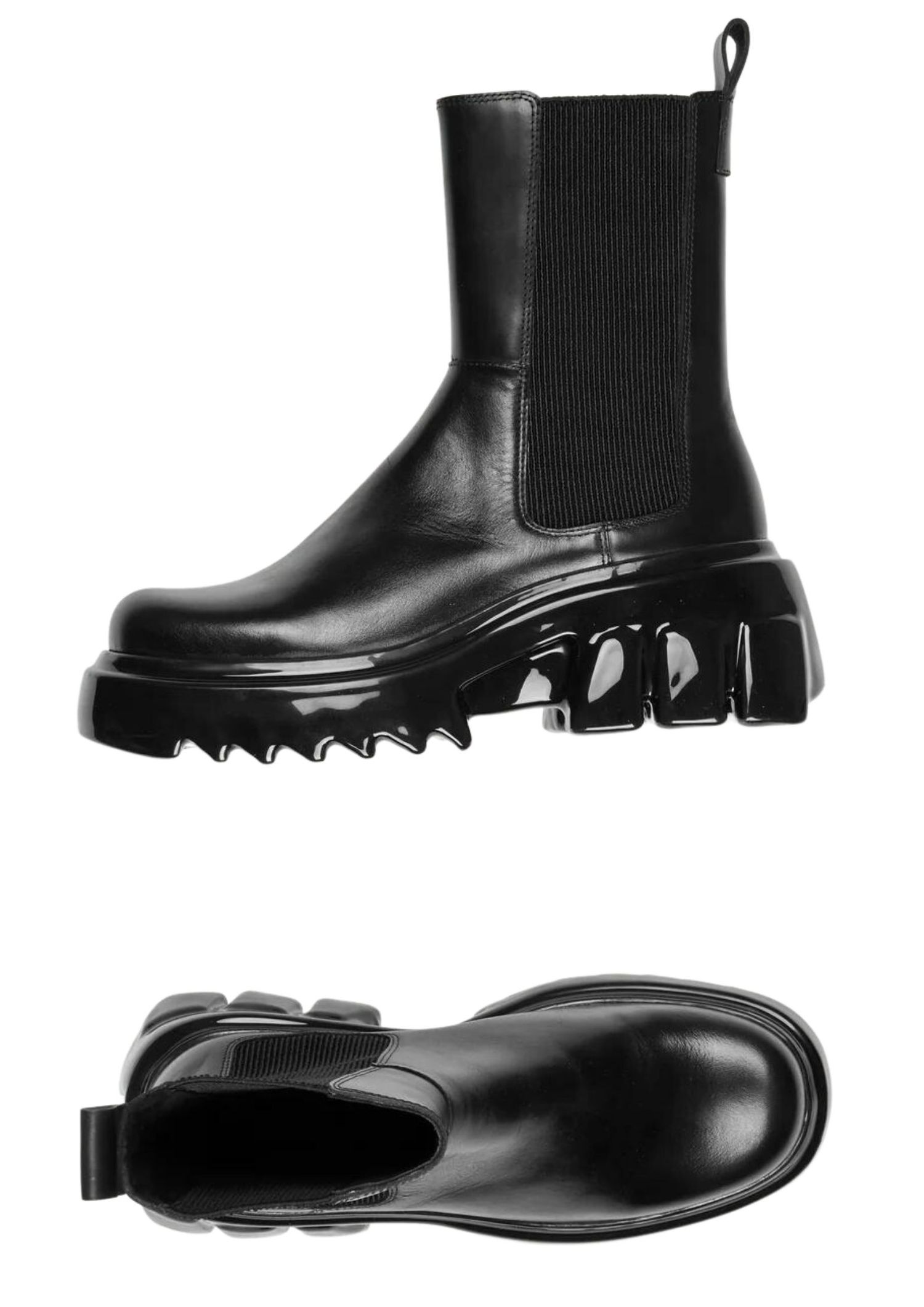 Navigating snowy landscapes and chilly temperatures without the proper footwear can be a miserable experience. Enter the chunky leather boot—a quintessential yet edgy staple that's incredibly versatile, adapting seamlessly to any personal style. An indispensable addition to anyone's shoe collection, this season's standout pairs come in sleek black leather, complemented by a rubber sole for a striking material contrast.
Small leather bag by Little Liffner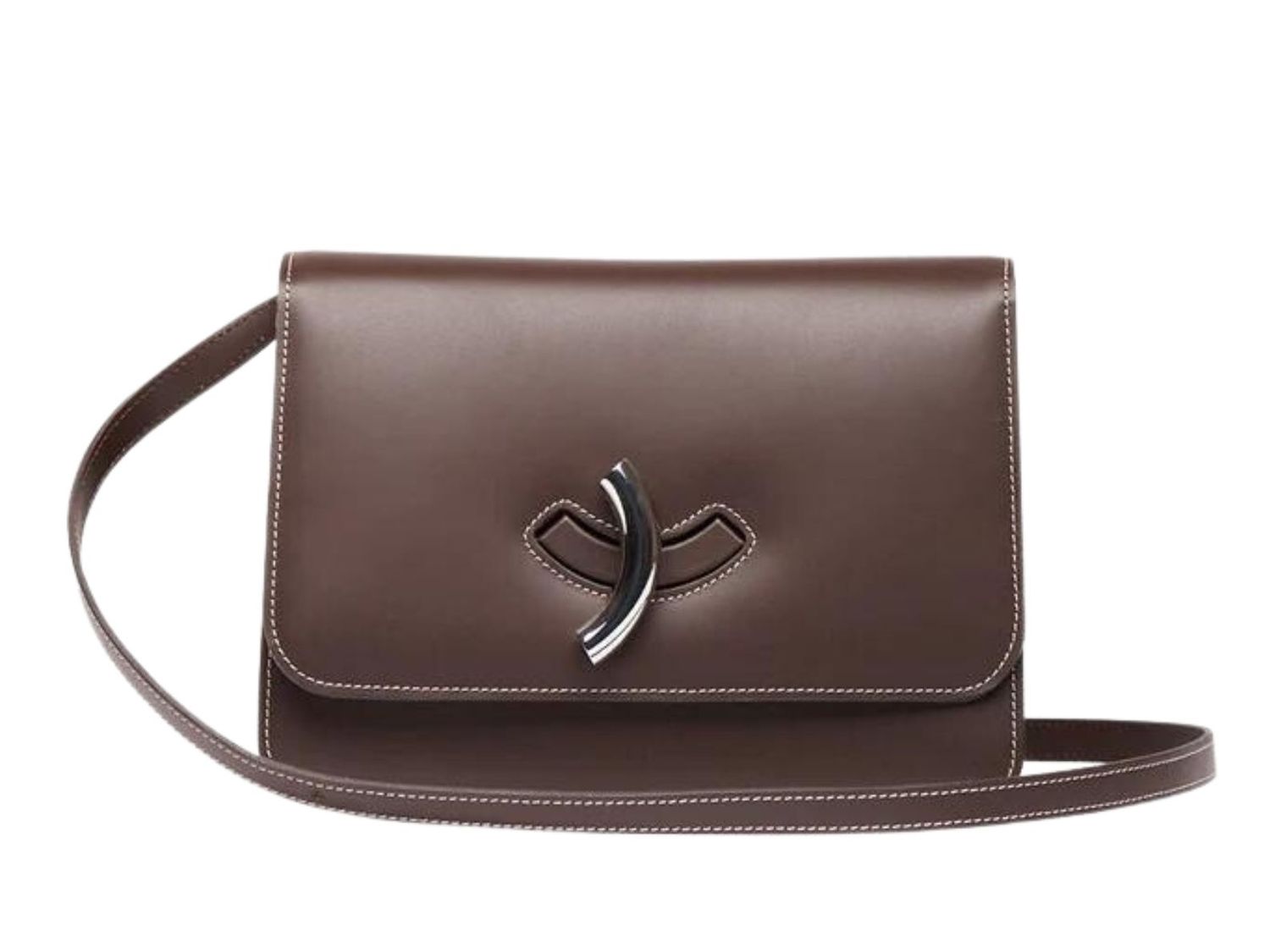 Discussing the top five leather investments for this autumn would be incomplete without mentioning the small, minimalist leather bag. Crafted to hold only your most treasured essentials, this bag adds a touch of luxury to every autumn ensemble, elevating your seasonal style to sublime new heights.