The Vogue World runway gave us fashion's new direction. You've seen the live stream, now it's time to take your Vogue World experience to the next level by shopping the top five trends
A lot happened at Vogue World. From Lil Nas X's unforgettable get-up, to the catwalk turns from Emily Ratajkowski, Hari Nef, and more, and let's not forget the autumn/winter 2022 fashion trends. The event served as both a celebration of Vogue's 130 anniversary – a look back at our magazine's luminous history – and present day fashion. Both directions proved equally stylish.
The runway itself, which unfolded in the cobblestone streets of Manhattan's Meatpacking District and was chock-full of pieces from our favourite labels like Gucci, Khaite, Adidas, and Balenciaga, can be distilled into five trends. Styled by Alex Harrington, the fashion show gave us a cheat sheet for the autumn/winter 2022 fashion trends. Starting at the top: there's the modern boho trend, which fuses craftsmanship and a free-spirited attitude. There's also sport couture (a look that's best summed up by the term ath-luxury) and a retro-inspired way of dressing that is heady with nostalgia. Next, there's timeless tailoring: crisp classics you're sure to love no matter what the sartorial mood is. And lastly, there's the metallics trend, which encourages you to shine bright this season no matter what you have on the agenda.
Shop all of these fall trends, below.
The Modern Boho Edit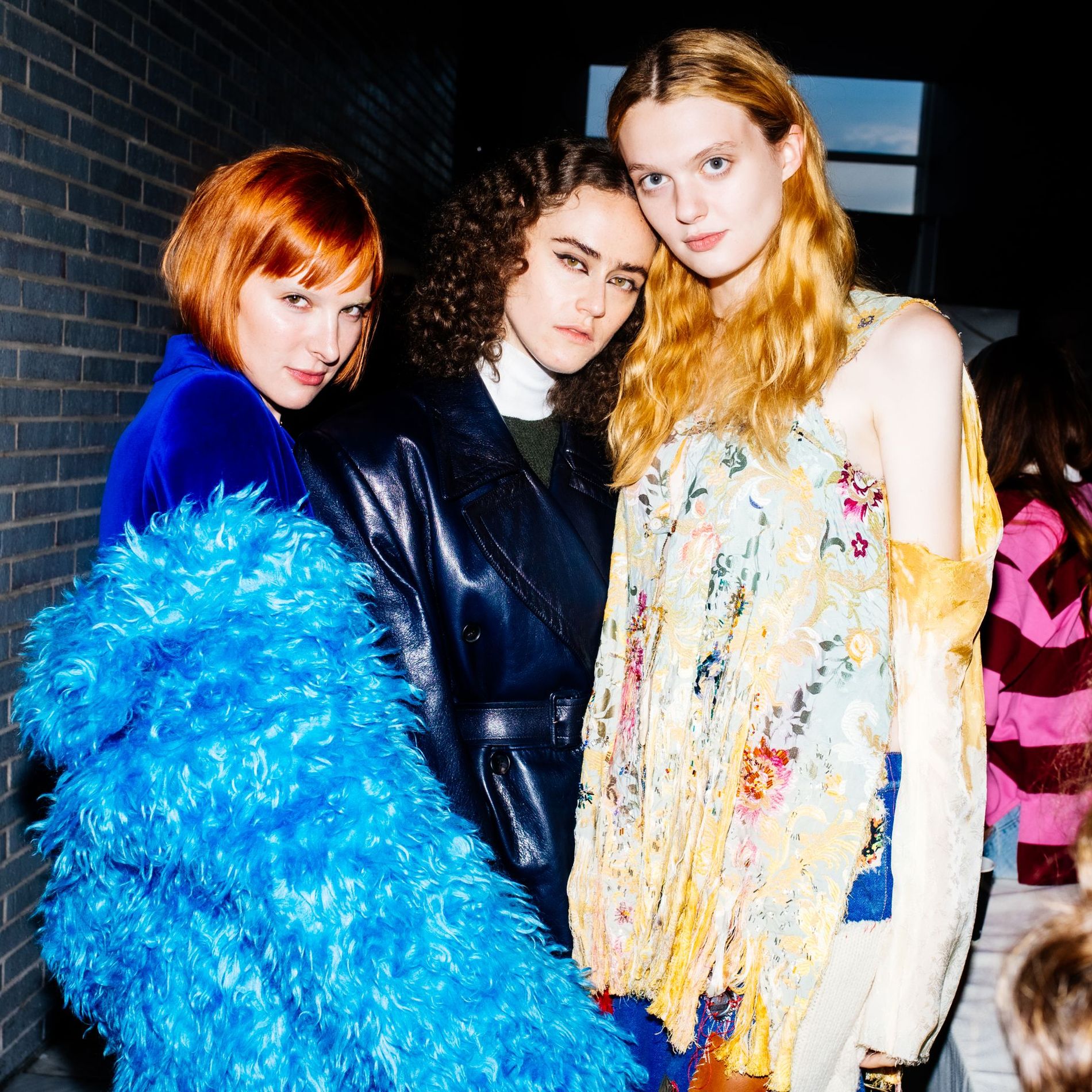 Photo: Hunter Abrams
Most are familiar with the heavy hitters of bohemian fashion – think frizzling fringes, floral prints, patchwork, crochet, tie-dyes, and more –but on the runway this fall, the trend took on a neo-bohemian twist with an emphasis on glamour and elegance. There were still elements of classic craft-core throughout, including homespun fabrics and patterns of paisley, which felt reminiscent of the flower children of yore. But a neo-bohemian fashion renaissance has commenced thanks to a crop of designers who have made the style their signature like Etro, Chloé, Ulla Johnson, Sea, Zimmermann, and more.
There's much to like about the neo-bohemian approach, but first and foremost, it's birthed from the desire and intent to empower sustainable design practices and artisans from around the globe. From sleek suedes and knit maxi dresses to Western cowboy boots and dressed-up denim, this crafty, earthy, and very much intentional trend is for the modern woman who celebrates her festive, bohemian spirit.
---
Crafty, Earthy, and Intentional - Shop the Neo-Bohemian Trend
The Sport Couture Edit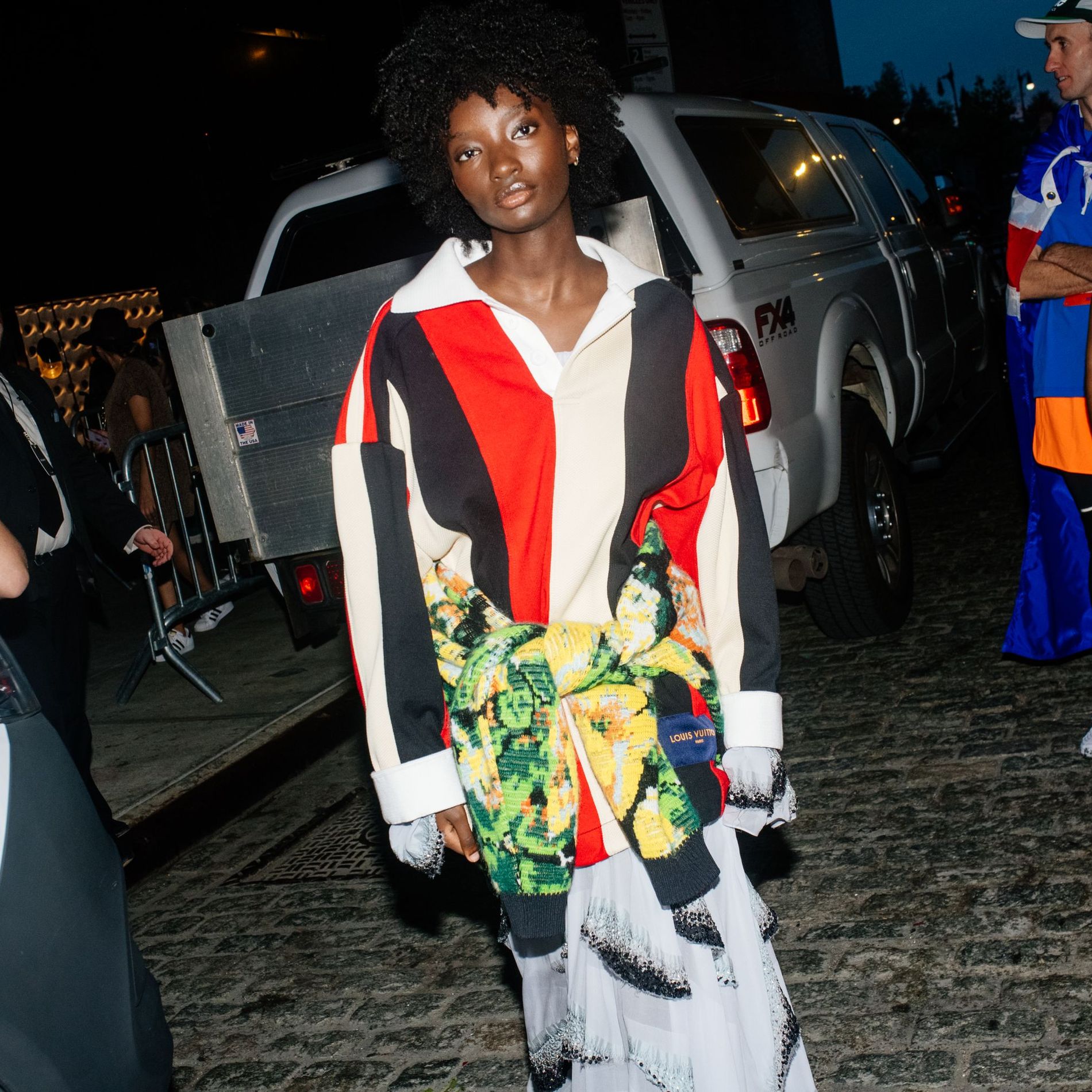 Photo: Hunter Abrams
You're most likely already familiar with athleisure, but how about athluxury? The sporty aesthetic started by off-duty models has transformed into runway-ready pieces thanks to inspiration drawn from sportswear and new collaborations with designer brands.
It was only time for sport style to become even more of a fashion norm. Think of the journey of the puffer coat. It's evolved from a sporty outerwear option to a fashion mainstay in fall/wiinter collections, almost every designer has made their version of one. It's no surprise, then, that track pants, dresses, and knitwear followed in the same direction. In addition to your typical hoodies, sweatpants, and sneakers, sporty elements have made their way into ready-to-wear, too. This autumn, you can find a tracksuit-turned-dress from Victoria Beckham, knee-length pleated tennis skirts at Miu Miu, and varsity jackets at Saint Laurent. Even Louis Vuitton and Dior have given their interpretation to the fashion-sportswear hybrid with oversized rugby shirts worn over evening dresses and in-motion pumps made from technical fabric, respectively. And, of course, it wouldn't be athluxury without the mention of all Balenciaga, Gucci, and Wales Bonner's collaborations with Adidas, available to shop now and throughout fall.
---
Why Not Wear Trainers With Your Cocktail Dress? Shop the Sportif Trend
The Retro-to-Wear Edit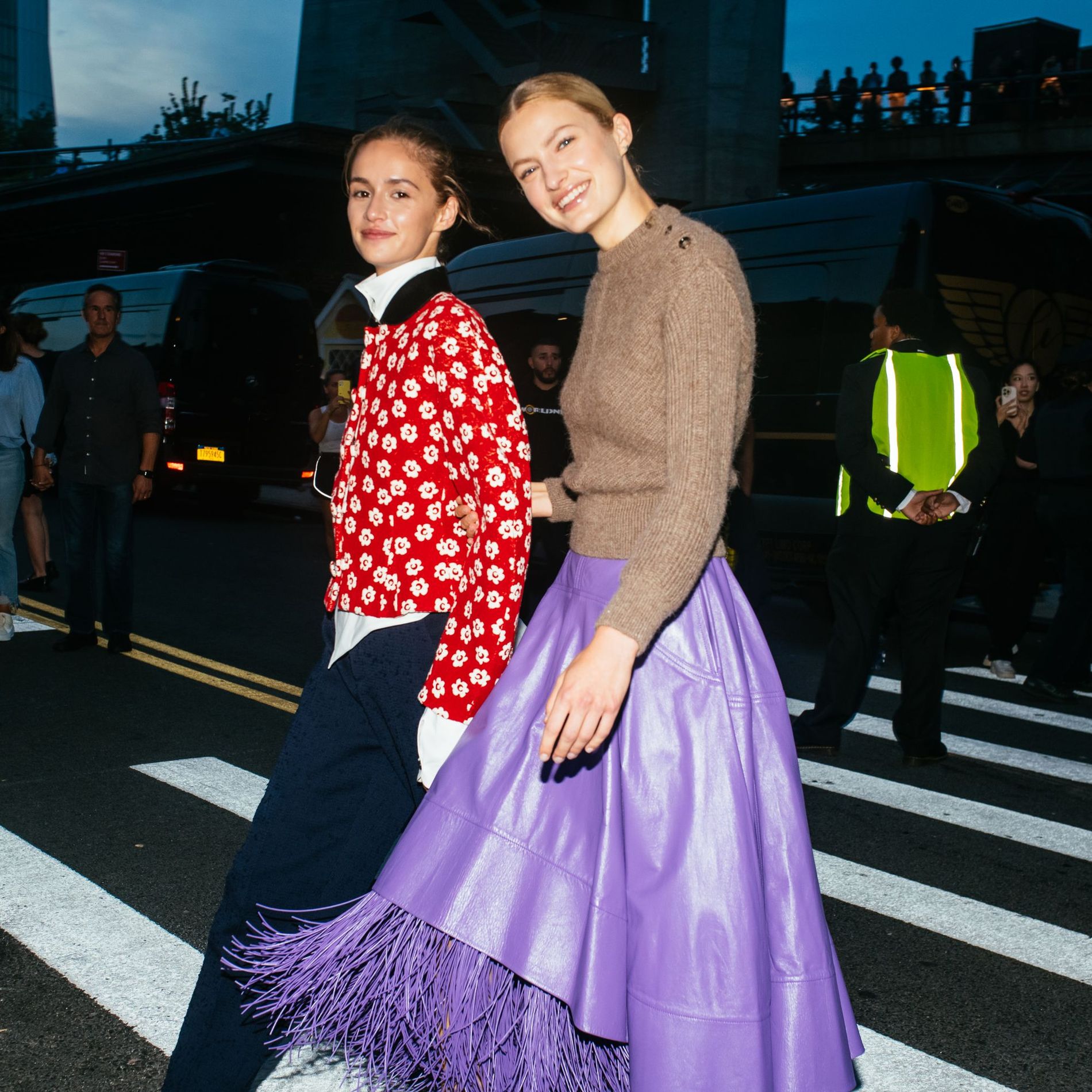 Photo: Hunter Abrams
You can blame it on Baz Lurhmann's Elvis. Or perhaps it was the sumptuous leather midi skirts (in purple! And buttercup yellow!) that walked the runway at Bottega Veneta. Maybe, even it was the leather-trimmed and studded suits with oversized collars at Gucci. In any case, there's a trend popularizing this fall and it could easily be summed up as retro fashion – retro-to-wear, if you will.
Beyond getting the spotlight at individual designer's catwalks, the King of Rock-inspired look was celebrated at our very own Vogue World: New York runway show. Here, pieces like Marc Jacobs's fully polka-dotted black-and-white looks were presented alongside Proenza Schouler's zebra-printed midi dresses. All of these pieces have a hint of nostalgia and a bygone flair, but to which particular era, isn't so important. For fall 2022, certain designers have called upon the primness of the '50s with shin-grazing hemlines and headscarves. Others have felt gravity pull them toward the swinging '60s – think micro-miniskirts, shift dresses, and glossy slick patent leathers. Continuing onwards, the '70s are also a main reference point; designers sought our pussy bow blouses and sepia-inspired colour stories. Mix them all into one, and there you have it: retro fashions that are distinctly fall 2022.
---
Midi Skirts, Nipped Waists, and Polka Dots—Shop the Mid-Century Nostalgia Trend
The Forever Classic Edit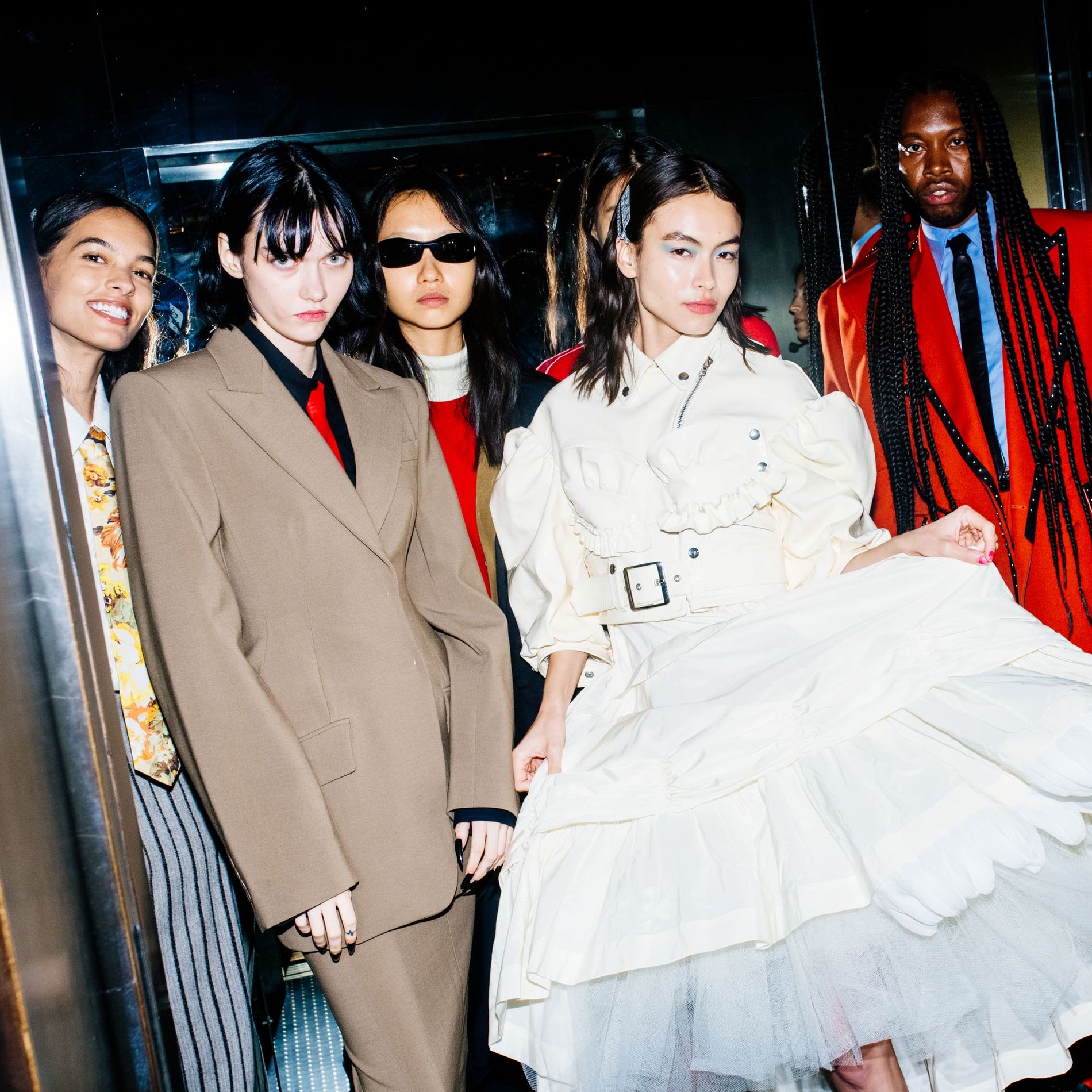 Photo: Hunter Abrams
Autumn/winter 2022 was full of well-polished silhouettes; one common theme among them was tailoring. From Proenza Schouler's crisp asymmetric white suit to Sportmax's sharp-shouldered double-breasted blazers, this season's tailoring trends come in many forms and even more ways to wear and style them like, say, adding a coloured knit layer under coordinated suiting or mixing sleek separates.
What gives these timeless pieces their modern touch is thoughtful details. For example, The Row's contrasting waistband trousers or By Malene Birger's gold buttoned suit vest. In addition to sophisticated ready-to-wear, you'll find classic accessories with that same contemporary twist, from pumps in new angular proportions, wonderful day bags, and sculptural gold earrings that make a statement and feel refined at the same time. All of these offer an elevated approach to wardrobe fundamentals. It's what we're calling forever style.
---
Suit up in Forever-in-Style Separates—Shop Fall's Tailoring Trends
The Metallic Moments Edit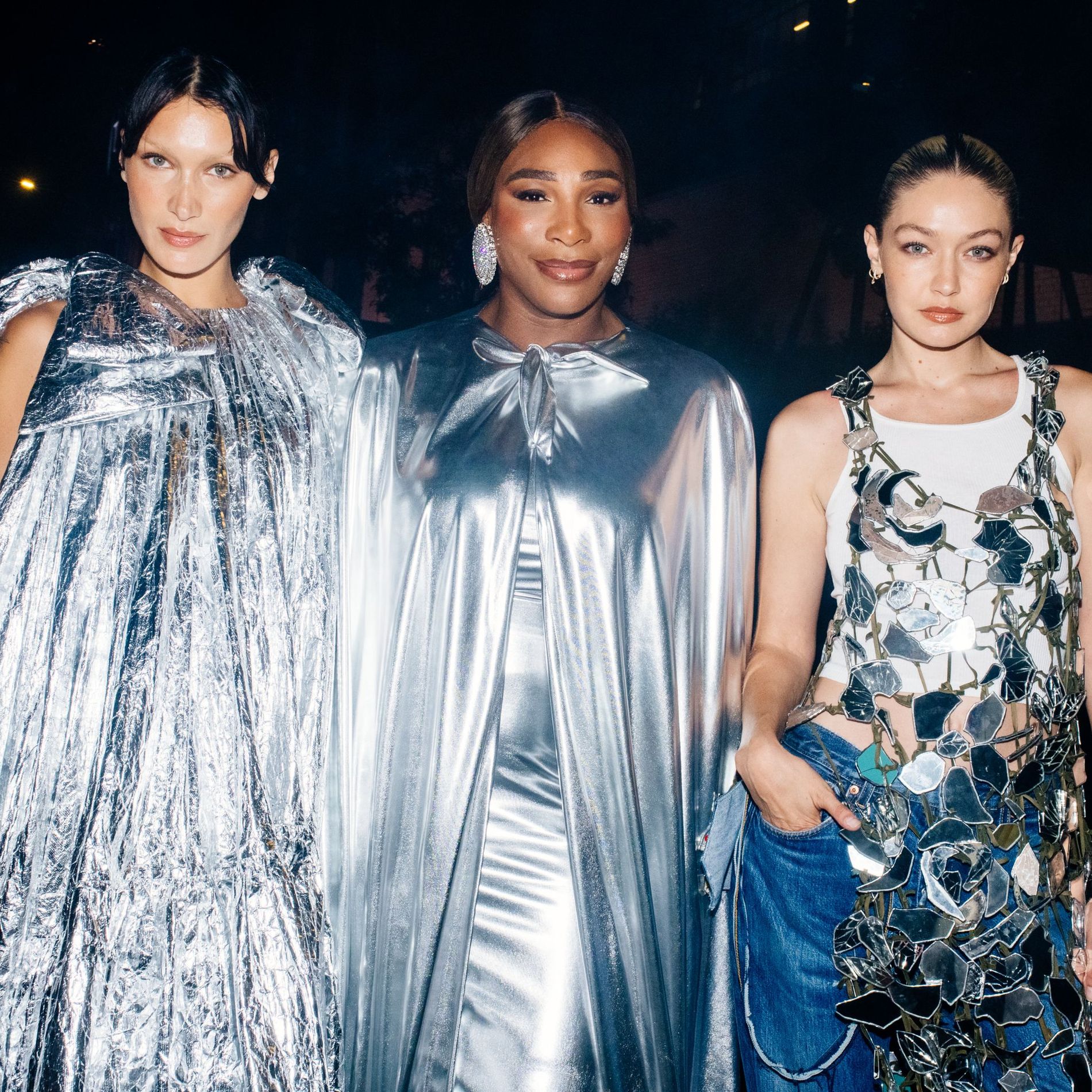 Photo: Hunter Abrams
As the invitations to fall soirées start to roll in, there's one fashion must-have that will ensure you're the best dressed guest. Ladies and gents, we'd like to reintroduce you to the metallic trend. Glittering paillettes were the stars of several fall 2022 runway collections, from LaQuan Smith's seductively cool button-up blouse to Altuzarra's graduated sequin gown.
While there were a few splashes of color – like the sparkling lavender number at Off–White or the cult-favorite double-bow mules by Mach & Mach – versatile shades of silver, gold, and black will rule supreme this fall.
If you're looking for a way to ease into the trend, start with a dazzling pair of earrings. We've put Laura Lombardi's dynamic hoops on our wish list. A timeless handbag can also help you bring on the ritz and glitz during any special occasion, especially if it's Gucci's golden Dionysus bag or the cool girl-approved Benedetta Bruzziches shoulder bag, which is adorned in hundreds of crystals.
---
Shimmer Is Not Just For Nights Out: Shop this Season's Metallics Trend