Even with the best intentions, skin can be left feel dry after the summer months. Here's how to replace lost moisture in time for the cold snap
All products featured on Vogue are independently selected by our editors. However, when you buy something through our retail links, we may earn an affiliate commission.
After endless weeks of rosé and sunbathing, autumn arrives and you realise that taking a haphazard approach to skincare on those balmy days may not have hit the spot. Shifts in humidity, air conditioning and sand-buffed limbs may have left your skin more parched than normal. Here's how to take on a hydration-first beauty routine before the chill sets in.
Exfoliate twice a week
If you were leaning on self-tan for caramel-dipped limbs during the summer, you're probably experiencing a more patchy finish now. "Self-tan loves to cling to dead skin cells so it's important to remove them," says Michaella Bolder, St Tropez's tanning expert. If you want to continue self-tanning throughout winter, she has this advice: "Exfoliate 24 hours before you apply your tan so that the colour lays smoothly and evenly. Pay special attention to your elbows, knees and ankles, and choose a formula that contains hyaluronic acid."
Whether you self-tan or not, it's important to exfoliate regularly (twice a week is ideal), if you truly want to slough away any unsightly flakes. "Humans shed around 500 million skin cells every day so dead skin can build up pretty quickly," says Martin Lyne, founder of Woods Copenhagen, who prefers tiny particles of volcanic rock that have just enough grit, but won't create micro-tears in the skin barrier.
Enzymes are also a good entry point to chemical exfoliation. All fruit-derived, they're a gentler option to AHAs and nibble away at dead skin cells so the hydrating products you apply next can properly penetrate. Dr Barbara Sturm Enzyme Cleanser is a cleansing foam and gentle enzymatic peel in one.
Double down on hydration
Moisturising is like an intricate dance. The first step is a serum or moisturiser rich in humectants such as hyaluronic acid and glycerin, which works by drawing water into the skin to hydrate cells. Next, you want to lock that moisture in with a face oil for an added layer of comfort.
"Oils are occlusive ingredients that create a physical barrier to trap moisture," explains Lyne. "When choosing your oils, look for natural, plant-based formulas that are antioxidant-rich and infused with a restoring vitamin blend."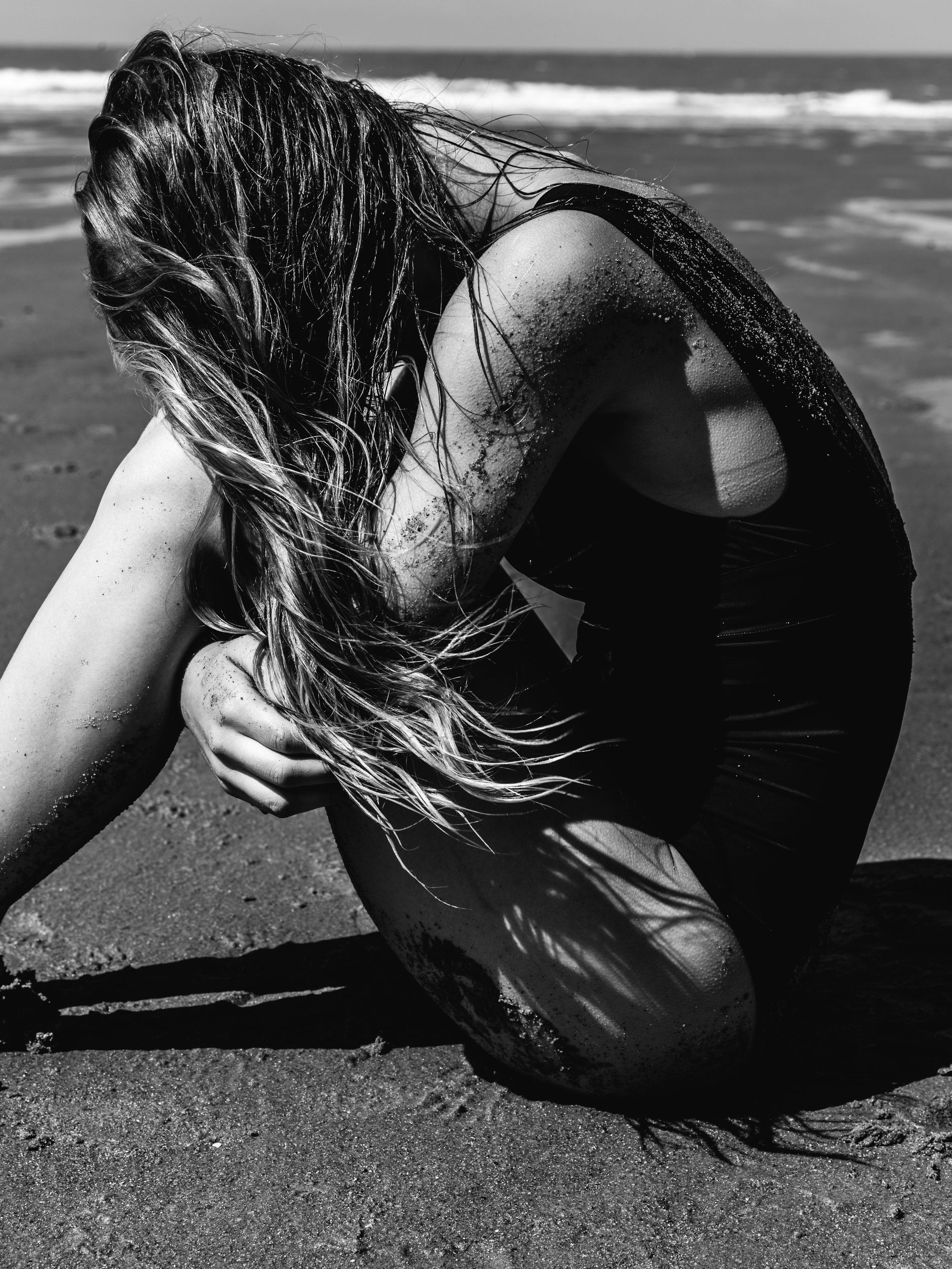 Getty.
Look to this old-school ingredient
Cleopatra famously bathed in sour milk due to its naturally-occurring lactic acid, which is known to exfoliate and nourish skin with proteins and amino acids for more even-toned results. Now skincare brands have harnessed the power of this age-old nature wonder in modern, results-driven formulas.
Kate Somerville's cultish Goat Milk Moisturising Cream is so indulgent and soothing it can even be used on eczema prone skin. While Fresh has replaced dairy milk with plant milks including linseed, rice and centella. We're fans of the Body Lotion, which is packaged in what looks like a milk bottle and additionally contains squalane, niacinamide and hyaluronic acid for silky smooth limbs.
Don't neglect your feet
A season of sand, salt and leather sandals can result in dry, cracked heels and calluses on the balls of the feet. Instead of abrasive foot scrubs, Lovisa Walker, the founder of Lovaskin, prefers chemical exfoliators including glycolic, salicylic and lactic acids to gently dissolve dead skin on the soles of the feet.
She has incorporated all of these ingredients, alongside hydrating aloe vera juice, into Lovaskin's Instant Foot Peeling Kit, which includes the Instant Foot Peeling Spray and Foot File. "Simply spray onto desired areas such as the heel, side of the foot and toe tips and wait 60 seconds," instructs Walker. "Then massage the dry skin off with your fingers and file to reveal baby soft feet."