Beautiful clothes and beautiful spaces, here's where you should be shopping right now
No matter how digital we went during our year of shopping from home, nothing ever compares to being able to touch and feel the texture of clothes. That is why we have gathered four cool spaces embracing other retailers and emerging brands via a pop-up. These are the spots worth seeing and experiencing in real life this week in Copenhagen.
Saks Potts at Atelier September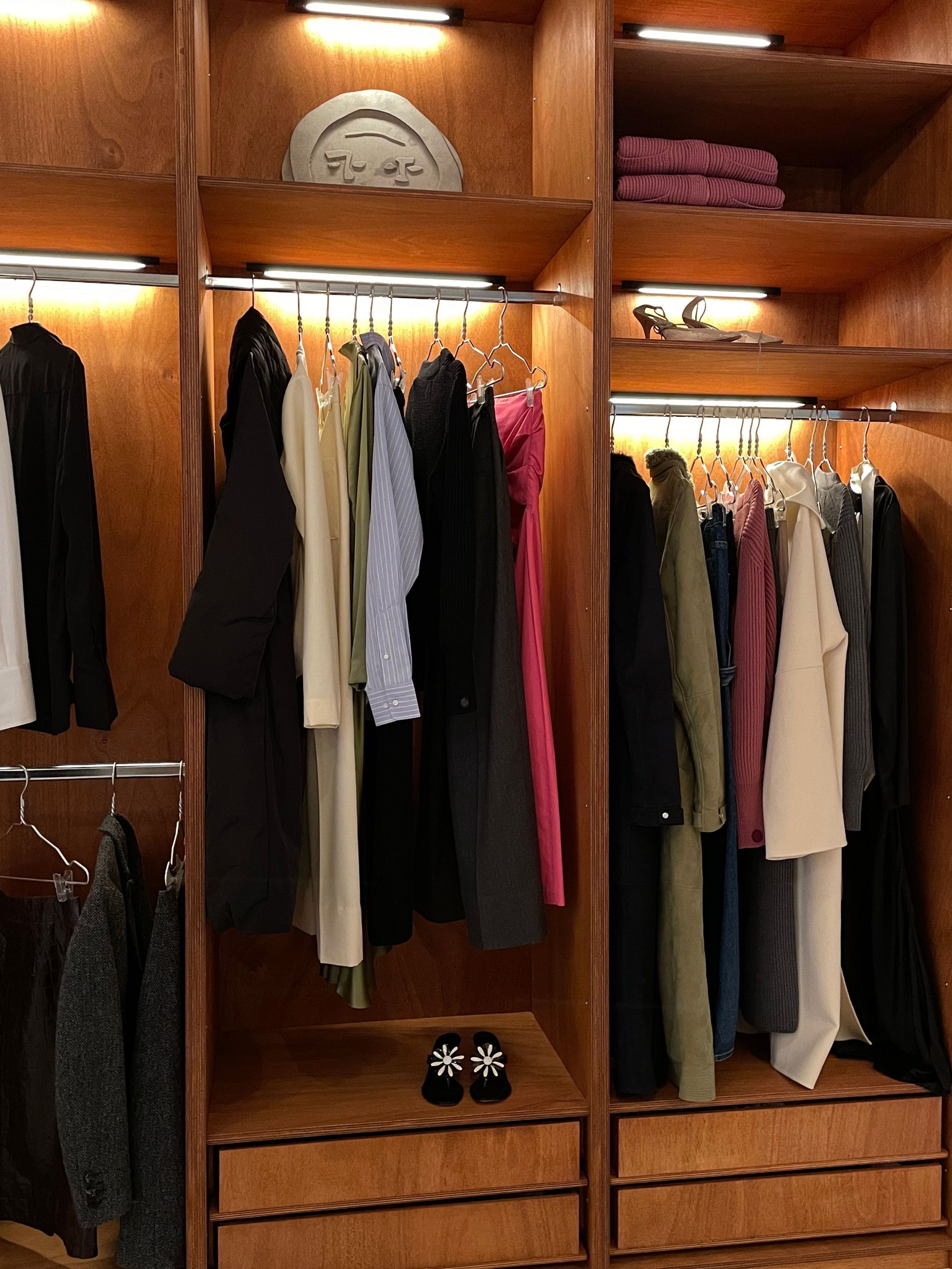 At the well-visited little cafe, helmed by chef Frederik Bille Brahe, and former atelier aptly named Atelier September, you can now find the Danish brand Saks Potts. The design duo Barbara Potts and Cathrine Saks's pieces are commonly spotted on Danish it-girls, making this collection a must-see. Stop by, enjoy lunch, and start building the Saks Potts closet of your dreams.
Gothersgade 30, 1123 København, Denmark
Times Up Vintage at Magasin du Nord
Placed in the very centre of the city, Magasin du Nord houses numerous brands in this iconic department store which dates all the way back to 1869. As a part of encouraging customers to consume consciously, the store has welcomed the just-as-iconic second-hand store Times Up Vintage into its space. Times Up Vintage has garnered the title of one of the world's best vintage stores and is loved by Naomi Campbell and Lady Gaga. It is truly an exciting initiative from a normally very traditional department store, so well worth a peek.
Kongens Nytorv 13, 1095 København, Denmark
The Garment at Louise Roe Gallery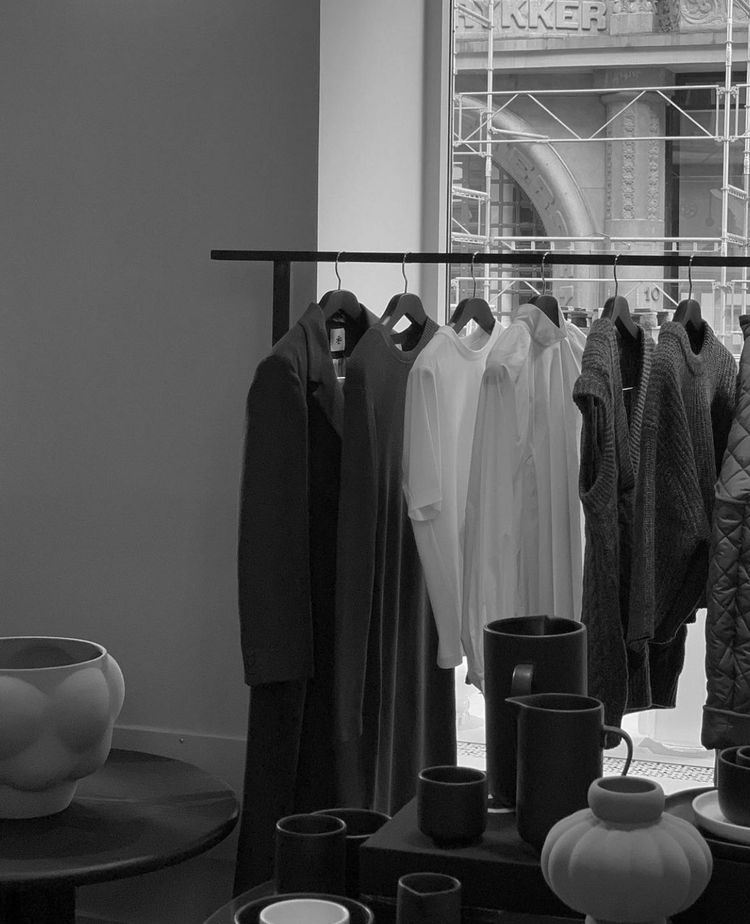 Like mother, like daughter. The emerging Copenhagen-based brand The Garment by Sophia Roe is exclusively found in this space created by interior designer (and her mum) Louise Roe. It is common to see fashion and interior hand in hand, sharing the love for good craftsmanship, and this is a perfect match. Beside showing the first available and fully sustainable collection, The Garment and Louise Roe have collaborated on a well proportionate coffee cup exclusively for the shop in shop.
Vognmagergade 9, 1120 København, Denmark
Marimekko Archives at Studio X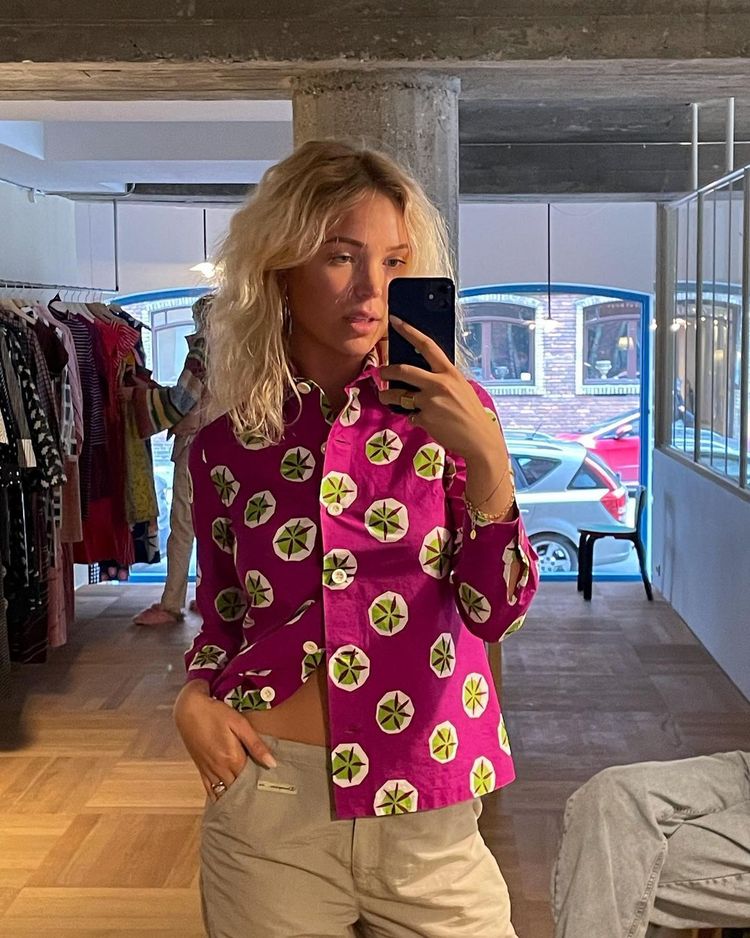 Photo: @katarinakrebs at the pop up
Studio X is a curated design space and store committed to well-chosen products made with integrity and love. At the charming corner of Dronningens Tværgade, Studio X is now creating a temporary space for the Finnish iconic Marimekko. The store offers selected archive pieces from the Marimekko's former collections in celebration of the house's 70th birthday.
Dronningens Tværgade 50, 1302 Copenhagen K, Denmark