Greasy hair: some of us have to deal with it year round, while others only notice it as the temperatures rise. Either way, greasy hair can be a bit of a nightmare which isn't easy to solve permanently – if you're predisposed to produce a lot of sebum, there's not much you can do. The good news is that it is manageable with a few smart tricks.
Let's not forget that sebum is meant to moisturise the hair and is, therefore, an ally rather than an enemy to fend off at all costs. There are two reasons why hair can feel heavy not long after you've shampooed: firstly, some of us simply produce more oils. And secondly, regular use of heated tools and styling products can cause build-up, which is compounded by dust, pollution and limescale, factors we're all exposed to every day.
Daily shampooing does no harm
Whatever you hear otherwise is a myth. Cleansing your hair on a regular basis is essential for a healthy scalp. The natural accumulation of sebum and keratin clogs the follicles and can cause hair loss, as well as some forms of dermatitis. Those with thin hair can also wash it daily, while wavy or curly textures can give it two to three days before they shampoo. The important thing is to use gentle, skin-friendly formulas.
One word of caution: if you have naturally oily hair, steer away from shampoos that promise to make it smoother, shinier or repair damaged lengths. They usually coat the hair in film-like substances that wrap around the cuticle and weight roots down further.
Below, 4 greasy hair tricks to try now: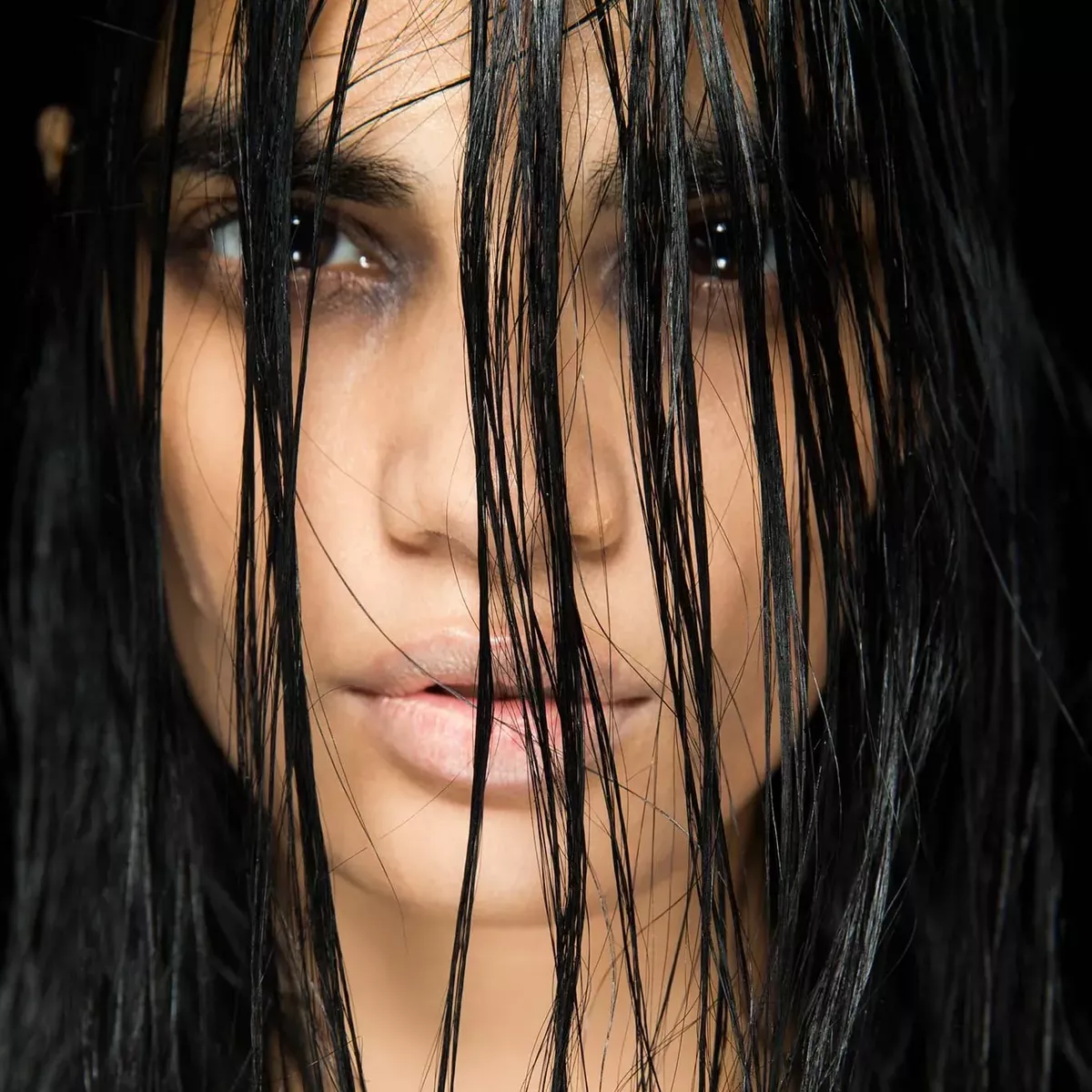 Photo: Vogue Runway
Remove product build-up once a week
Anyone who routinely uses straighteners and other stylers will often notice their hair getting heavy quickly, despite washing it. As mentioned, this is because heat-protective sprays, gels and masks can leave a permanent residue on the skin. If hair is not properly cleansed, the build-up – combined with natural sebum – ends up making the hair greasy. To rectify this, use products that are specifically formulated to purify, which will help hair to "breathe".
Only apply conditioner to your lengths
Post-shampoo treatments should be used with caution and only applied in small amounts to the ends of the hair. In this case, less is more. Using a moisturising conditioner all over the hair doesn't necessarily lead to more moisture and can actually weight the hair down – especially if it is fine. If you use conditioners or masks to help detangle, opt for an in-shower hairbrush instead.
Try a scalp scrub
Scrubs and clay masks are useful because they help to remove dead cells, product residue and sebum that, in the long run, become occlusive. Gentle exfoliation is great because it can help the active ingredients in shampoo and conditioner penetrate better, ensuring they're more effective. Those with oily hair should seek out formulas with salicylic acid due to its sebum-regulating power.
Never be without dry shampoo
A must-have for anyone who is concerned with greasy hair, dry shampoo is super effective at removing grease and restoring hair volume. There are a number of different formulas which cater to different hair concerns, on the market, but you should apply all of them to the roots and massage in. Be careful not to go overboard as they can accumulate on the skin or trigger irritation.
Originally published on Vogue Italia. Translated and adapted by Hannah Coates.