Unlock the fashion world and take a deep dive into the inner workings of prestigious maisons, designers, writers and photographers with these documentary picks
A great fashion documentary has the power to spark fantasy, not to mention career aspirations. In recent years, some of the world's most prestigious maisons have opened the doors to the cameras, and the results are as fabulous as the gowns created within them. Take Dior and I, an emotive, sensitive look inside the Christian Dior Paris HQ, as designer Raf Simons, present at the house between 2012 and 2015, prepared for his debut. Meanwhile, Martin Margiela: In His Own Words offers a rare insight into the mind of the famously private designer. Swot up on your fashion history with our pick of the best fashion documentaries to add to your watch list, pronto.
7 Days Out (2018)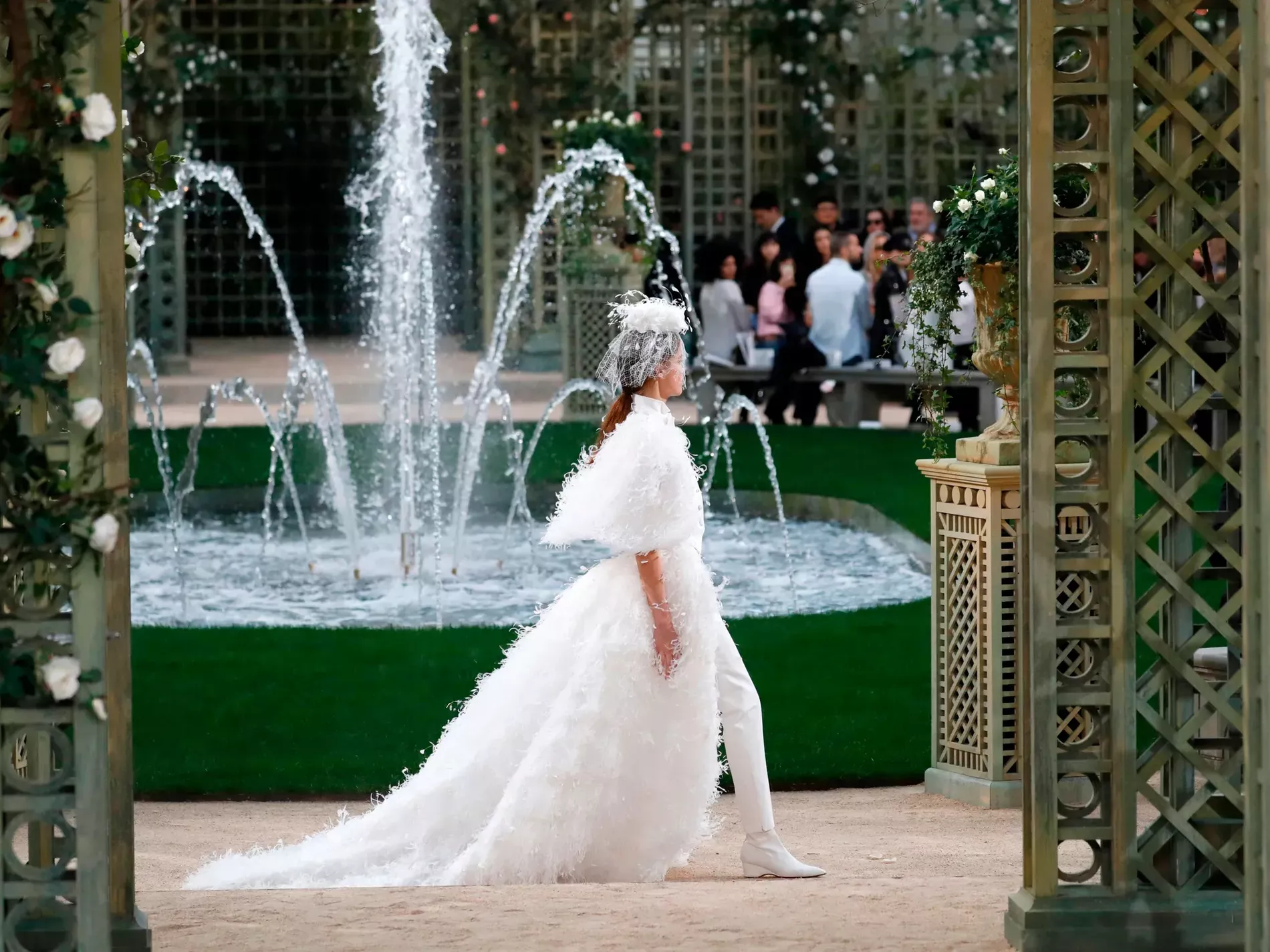 Photo: Patrick Kovarik
An insight into the house of Chanel is always promising but, given that its late custodian Karl Lagerfeld is no longer with us, this film now feels even more poignant. Netflix's 7 Days Out focuses on the week leading up to the maison's SS18 couture collection and sees Karl at work through fittings, castings and backstage at the Grand Palais on show day.
Catwalk (1995)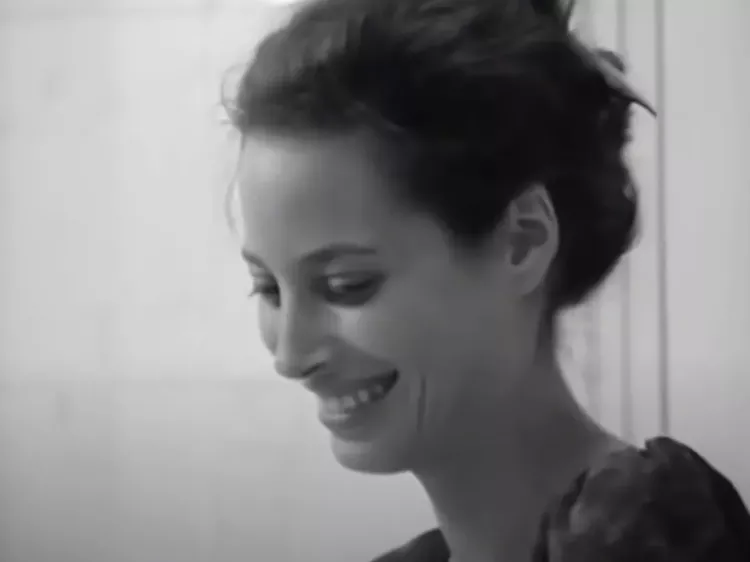 Catwalk follows the supermodel Christy Turlington Burns over the course of the spring/summer 1994 shows, whizzing from backstage at Versace in Milan to attending fittings for Chanel in Paris. Turlington Burns is not alone on the journey, with Catwalk offering an intimate look into the early years of the careers of the household names of today, such as Helena Christensen and Kate Moss, as well as a glimpse at industry titans John Galliano and Gianni Versace at work.
Westwood: Punk. Icon. Activist. (2018)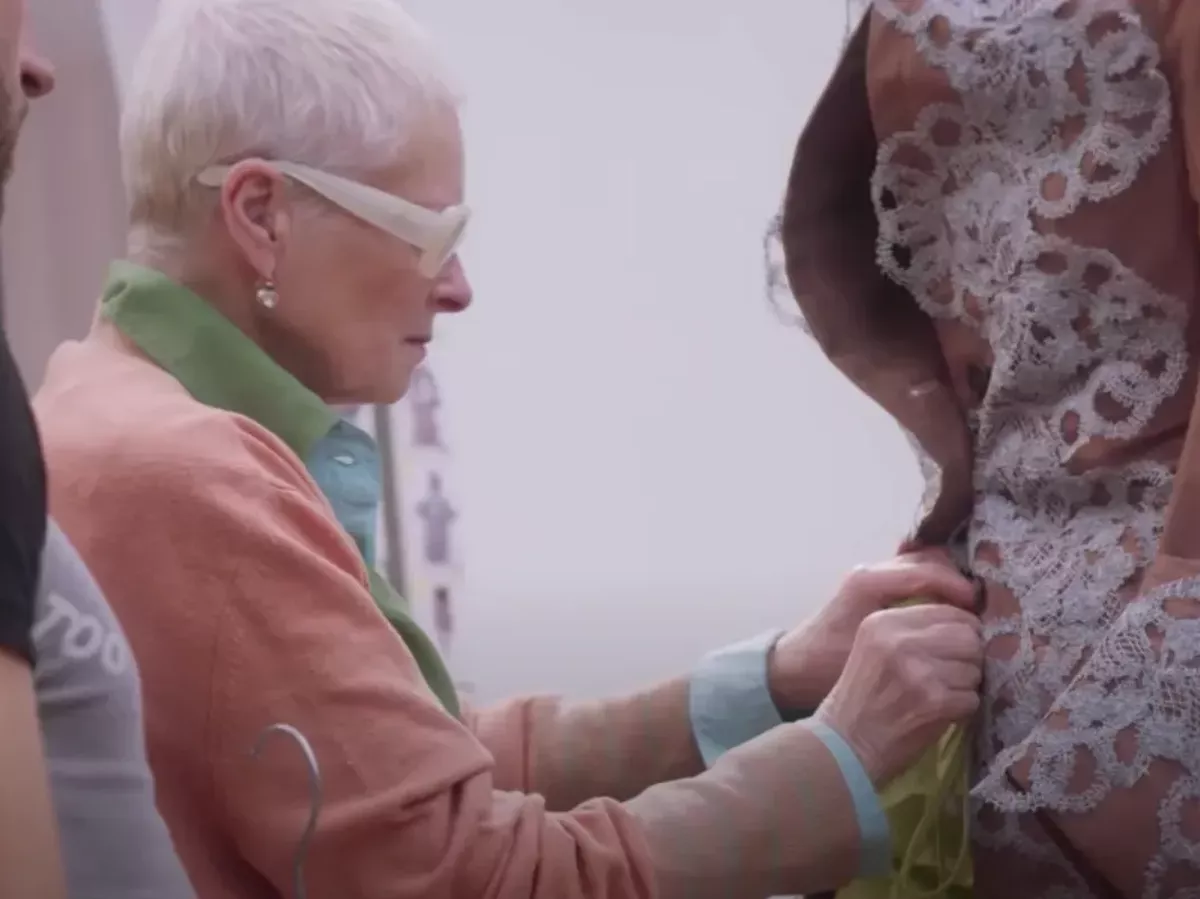 Vivienne Westwood has been one of British fashion's most dominant forces for decades, yet it took until 2018 for a comprehensive look at the designer's story on film. While Westwood: Punk. Icon. Activist. looks back over Westwood's career arc thus far, there is as much focus on looking forward. Watch as Westwood continues to push her brand and legacy with the same anarchic enthusiasm that made her a force to begin with.
McQueen (2018)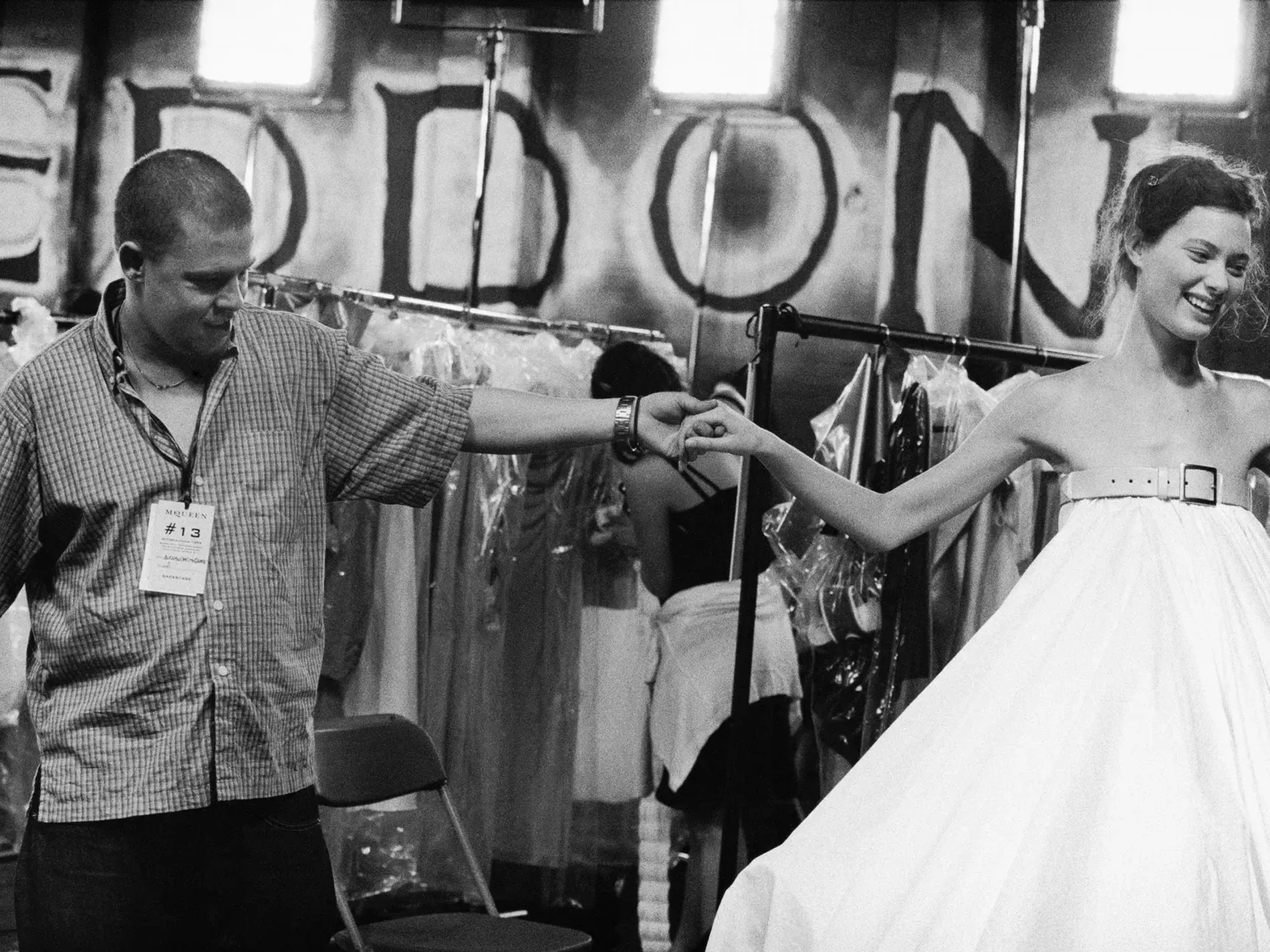 Photo: Anna Ray
Spanning Lee McQueen's remarkable career, this film is a rich excavation of the mind of the legendary designer. With a focus on his boundary-breaking fashion shows, the documentary traces how this east London lad became the toast of Paris.
The Boy Who Made Shoes For Lizards (2017)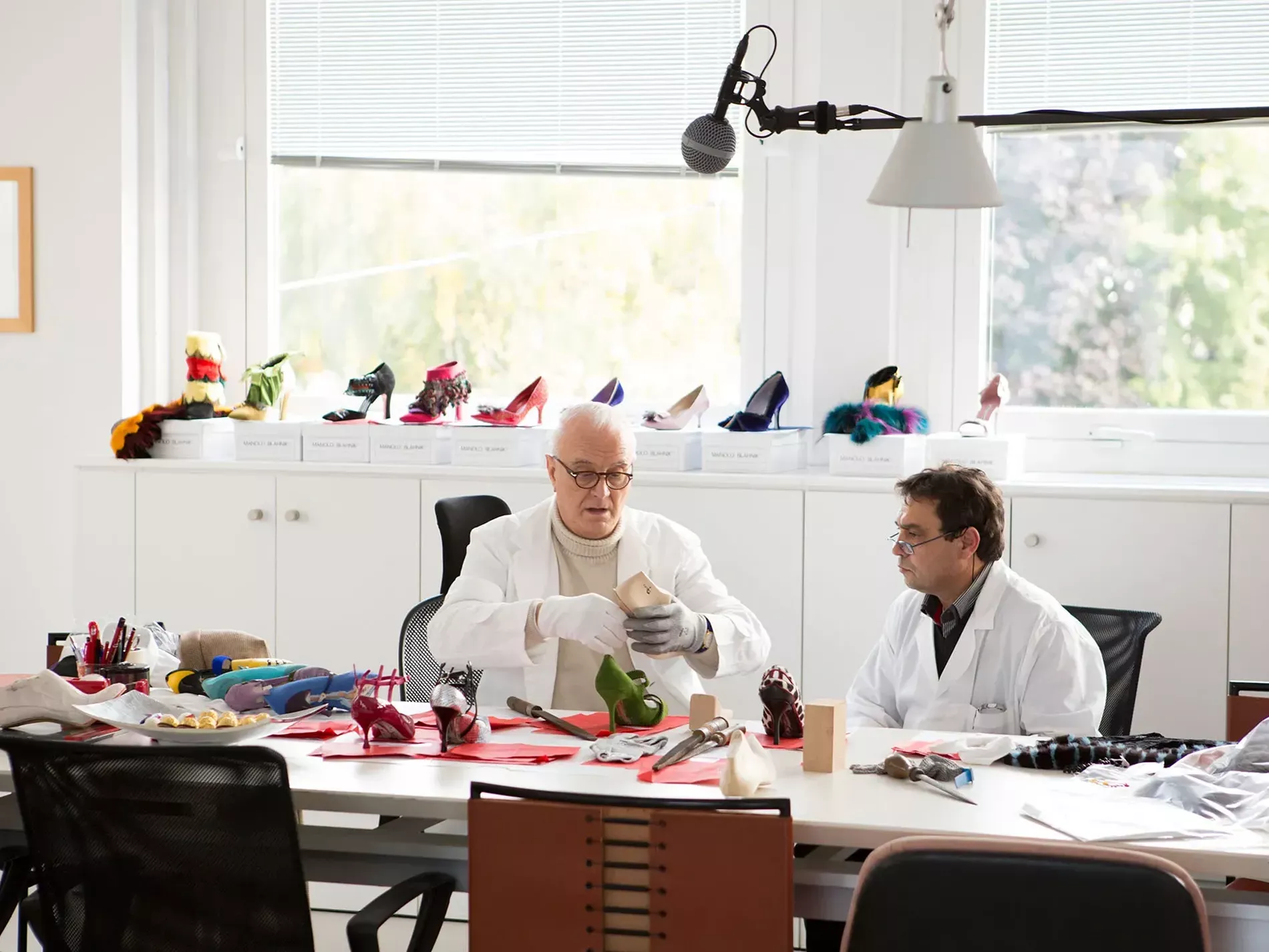 The Boy Who Made Shoes For Lizards follows one of fashion's most acclaimed shoemakers, Manolo Blahnik, as his business flourishes. With a who's who of the fashion industry — Rihanna, Naomi Campbell, John Galliano, Karlie Kloss — singing the Vogue cover star's well-heeled praises, it's a must-watch for anyone who owns (or dreams of owning) Manolo's mules and more.
Dries (2017)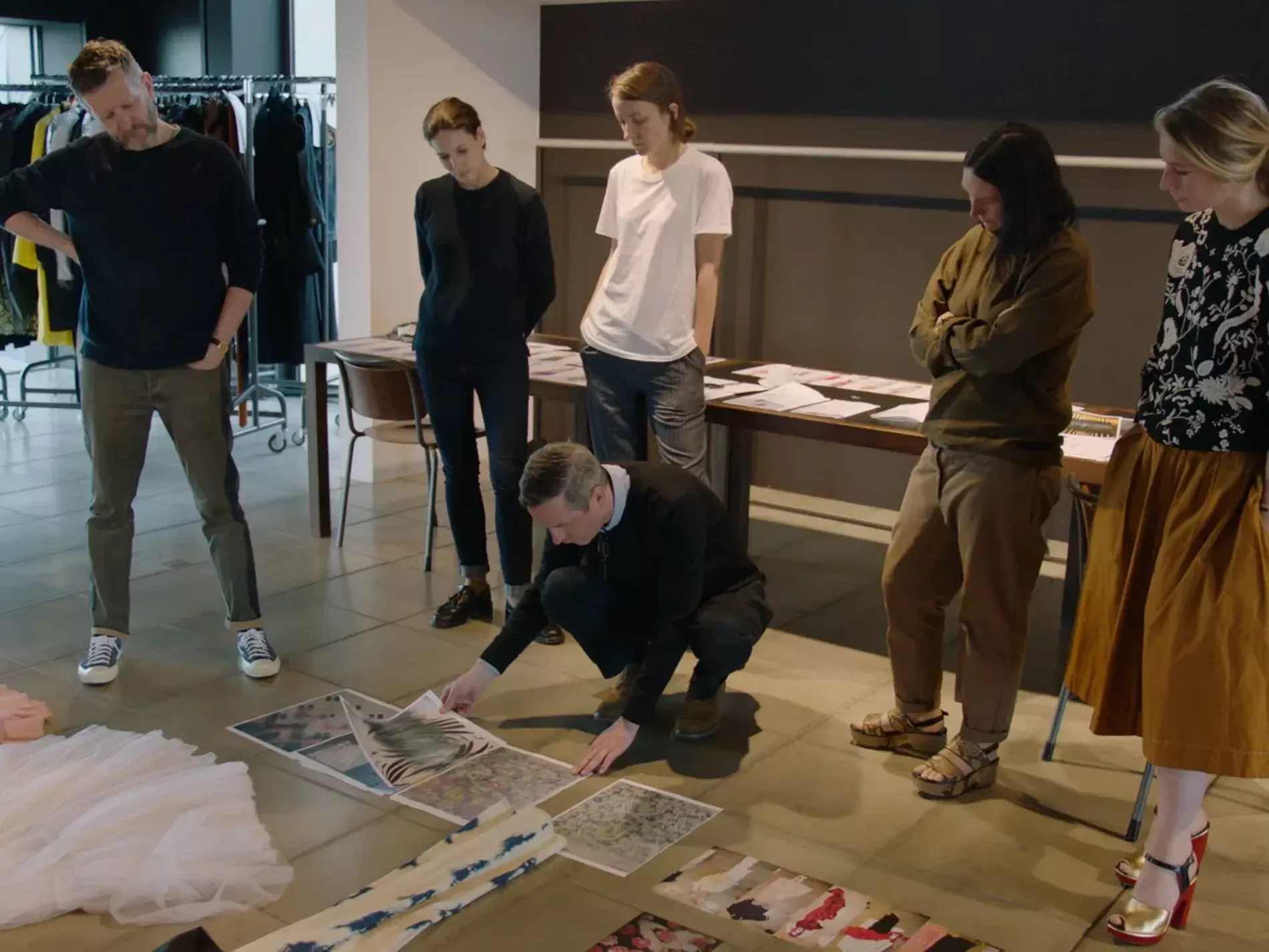 For 25 years, the Belgian designer has been a mainstay on the Paris schedule and this film offers a new perspective on his creative process. Filmed over an entire year, Dries is an intimate portrayal that offers an insight into Dries Van Noten's life in the design studio and at home, following his journey creating four of his expansive, meticulously researched collections.
Dior And I (2014)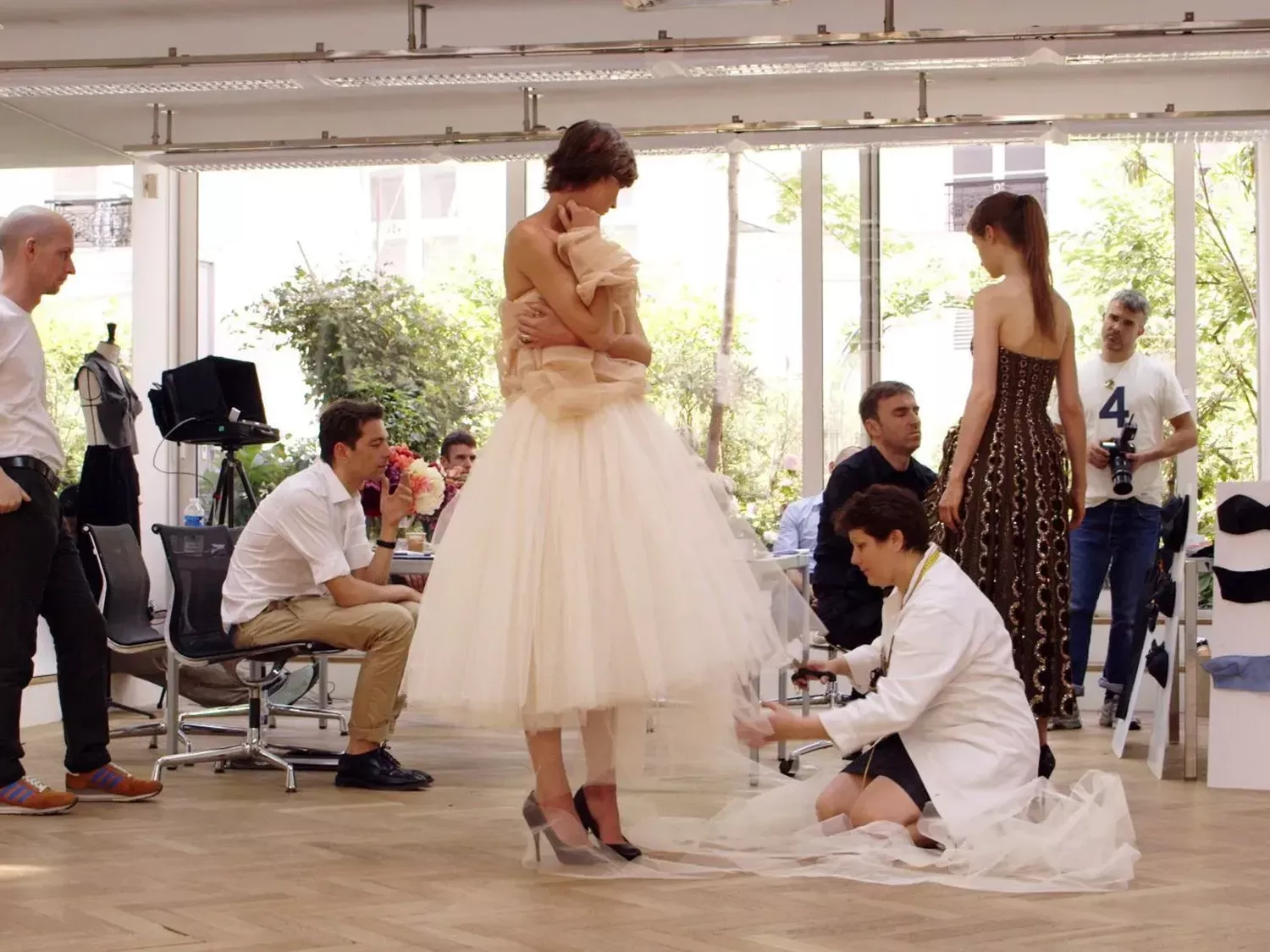 For a peek inside the world of couture, watch Dior and I, which tells the story of Raf Simons creating his debut collection at the house. Faced with the challenge of becoming artistic director of the storied house and creating a new vision in just eight weeks, Dior and I follows Raf on an intense, high-pressure journey, while paying homage to the petites mains who help make his beautiful collection come to life.
Valentino: The Last Emperor (2008)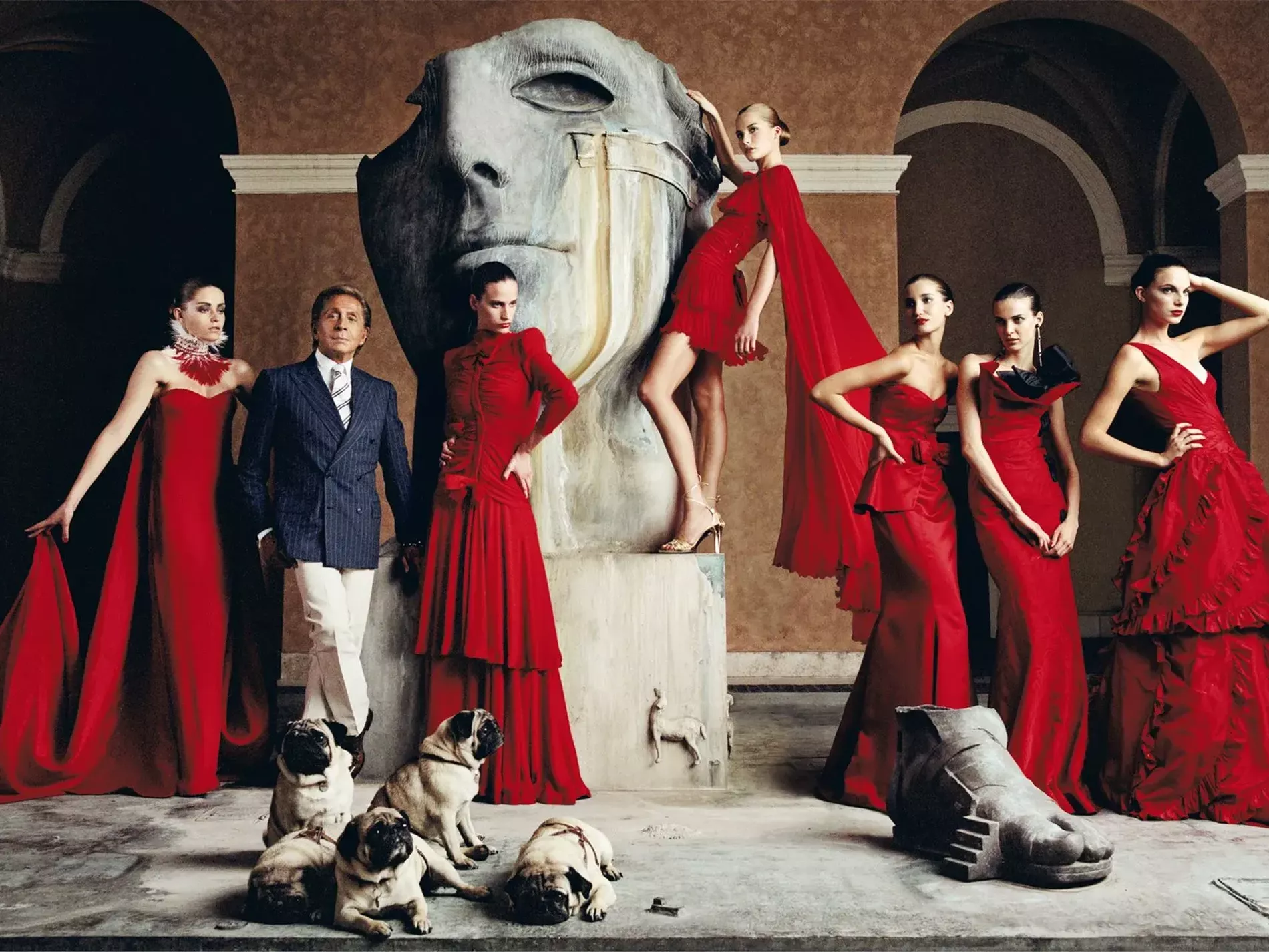 Photo: Lorenzo Agius
Almost 50 years after founding his fashion house, in 1959, Valentino Garavani, one of the world's most celebrated designers, announced his retirement in 2007. Valentino: The Last Emperor explores the professional and personal life of the designer, paying tribute to his career as he prepares for his final show, and taking a closer look at the relationship between him and his long-term partner in business and life, Giancarlo Giammetti.
Alexa Chung: The Future Of Fashion (2015)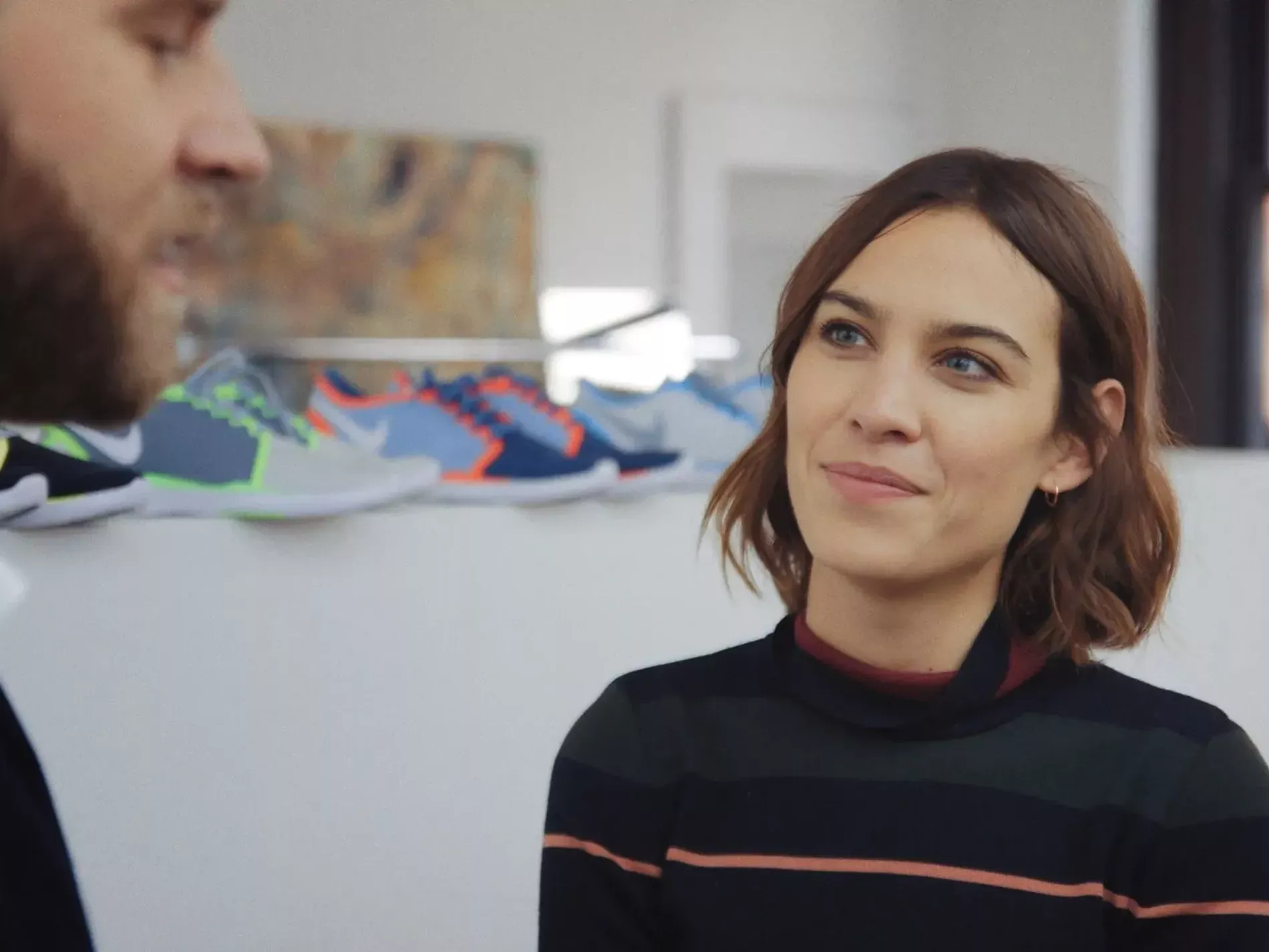 "The Future of Fashion is a mission to uncover the depth of the industry and the huge variety of roles that go towards sending clothes down the catwalk, season after season," explains Vogue contributing editor Alexa Chung, who set out to investigate the many layered fashion industry with her Vogue Video series. From finding out first-hand from Olivier Rousteing how he rose through the ranks at Balmain, to exploring how to secure a job at Vogue, Alexa brings her signature charm and wit to give an insider view of the ins and outs of the fashion world. Watch the award-winning series here.
Jeremy Scott: The People's Designer (2015)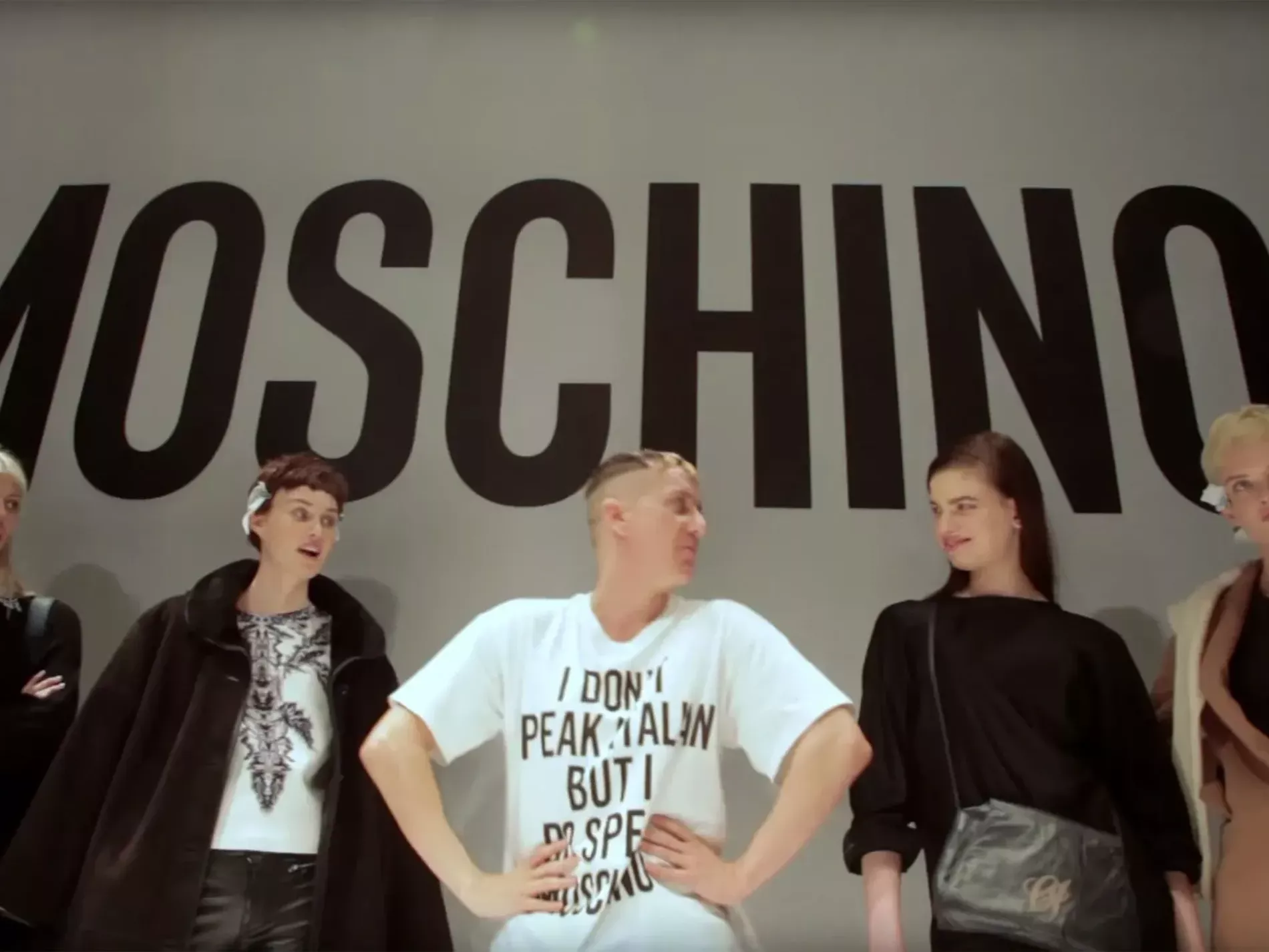 The People's Designer tells Jeremy Scott's Cinderella story, from small-town Missouri to creative director of Moschino. Watch out for cameos from a host of his celeb super-fans, including Miley Cyrus, Rita Ora, Katy Perry and the Hilton sisters.
Lagerfeld Confidential (2007)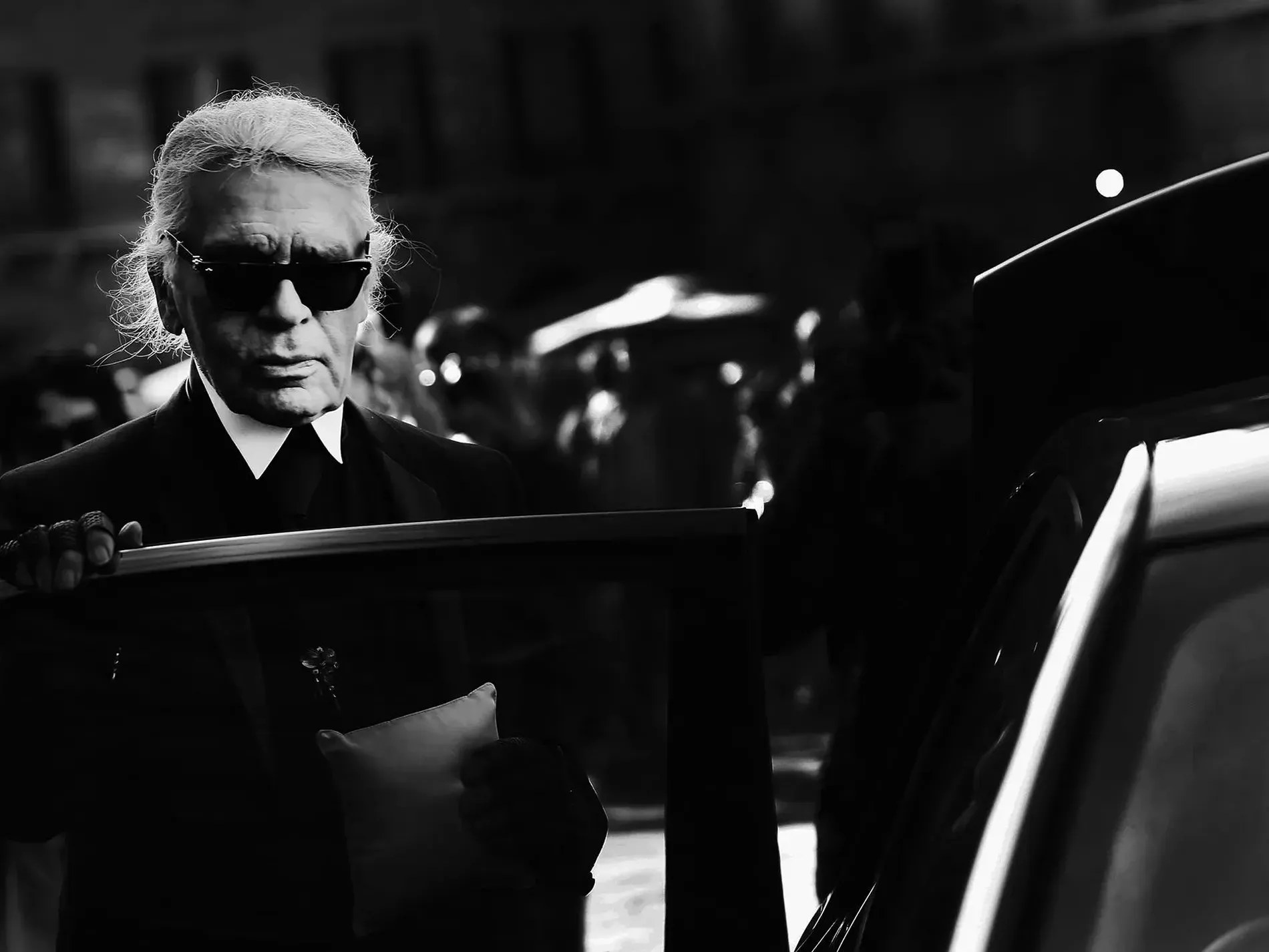 What did a day in the life of Karl Lagerfeld look like? Lagerfeld Confidential gives you an idea, with its peek inside the everyday routine of the famously private designer, who passed away in 2019. In it, Karl opens up about his German upbringing and early career, allowing the camera to follow him to intimate spaces, from his chaotic Parisian apartment to a plush private jet, giving viewers an insight into the man behind the infamous dark glasses.
Bill Cunningham New York (2010)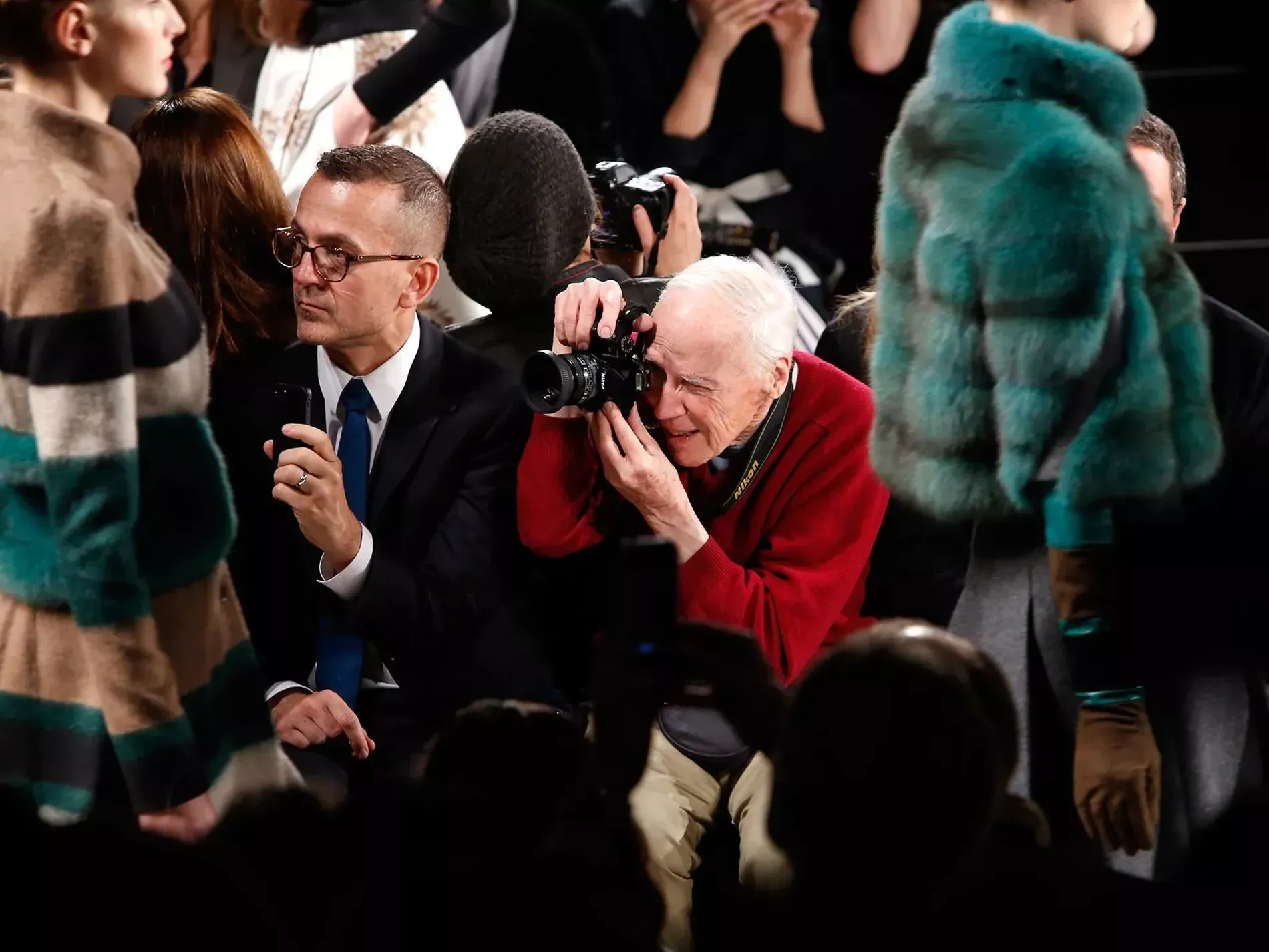 Bill Cunningham New York portrays the late photographer and longtime New York Times contributor at work. The original street-style snapper, Bill made his name photographing the colourful streets of New York, getting around the city via his trademark bicycle. Beloved by all, as Anna Wintour explains in the film, "We all get dressed for Bill."
Diana Vreeland: The Eye Has to Travel (2011)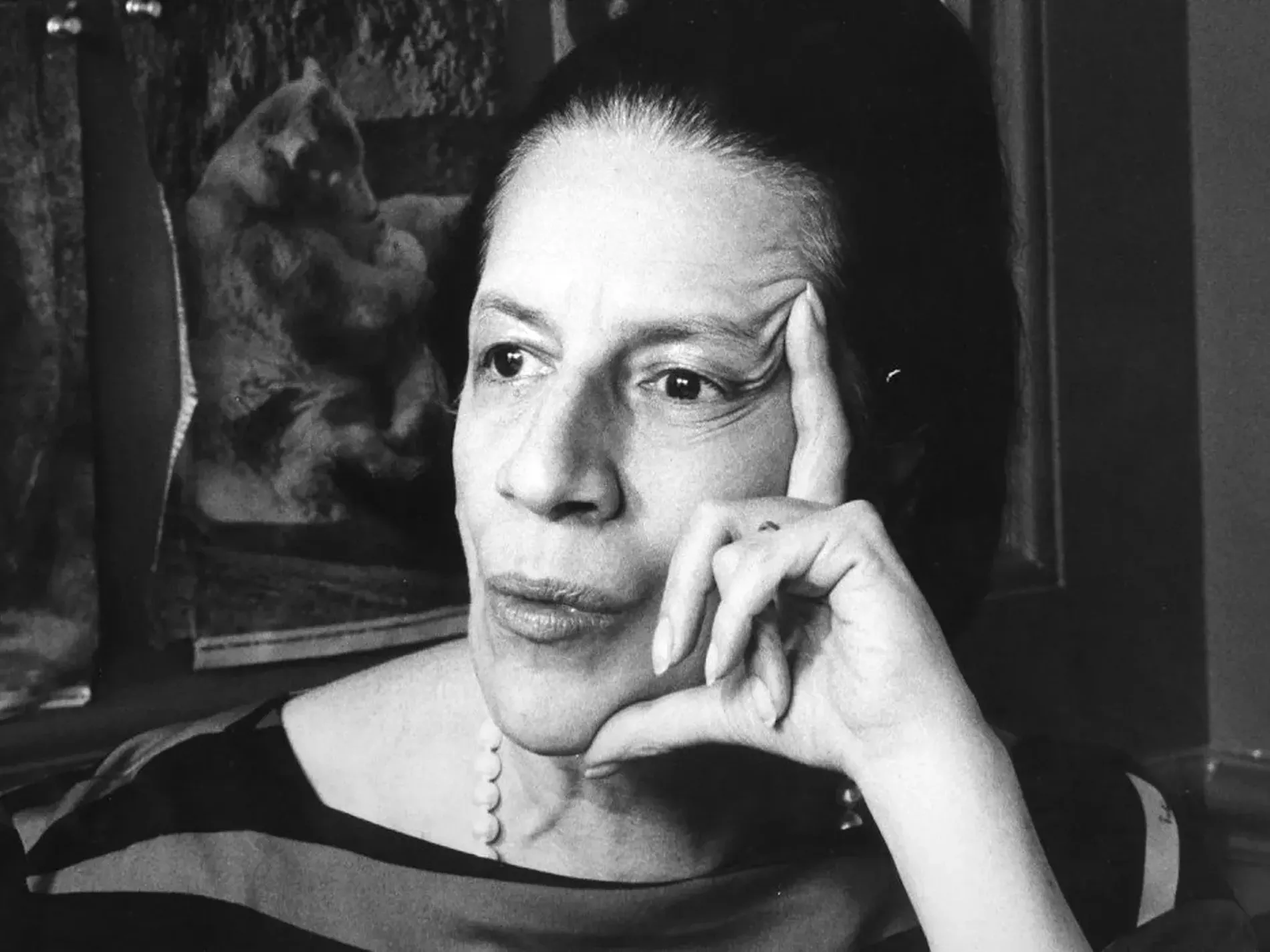 Photo: Getty
Before editors were personalities, before street style stars and bloggers were the trendsetters, there was the vivacious empress of fashion: Diana Vreeland, the editor who helped bring the industry into the modern age during the '60s. This film takes a look at her life, from society girl, to Vogue editor-in-chief, to mainspring behind the Costume Institute at the Metropolitan Museum of Art, telling the story of exactly how she became one of the most legendary fashion editors to date.
Iris (2014)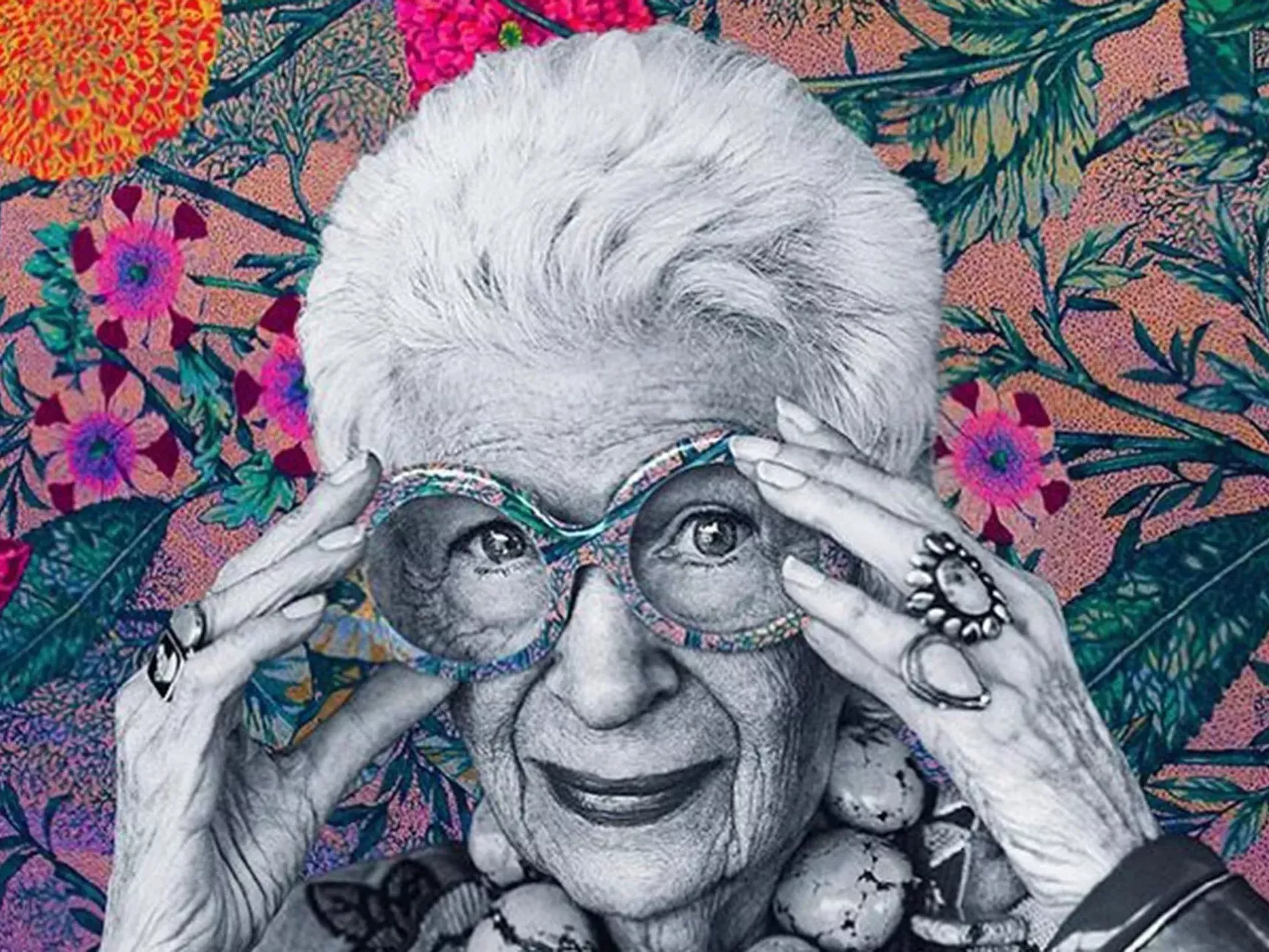 Instantly recognisable thanks to her signature oversized Jackie O-style frames and New Yorker-drawl, Iris Apfel's flamboyance has earned her a firm place as one of New York society's most legendary style icons. Iris is an in-depth portrait of the woman with an unwavering energy, her free spirit and vivacious nature reminding us that (as clichéd as it might sound) fashion is fleeting, but style really is ageless.
The Director: An Evolution in Three Acts (2013)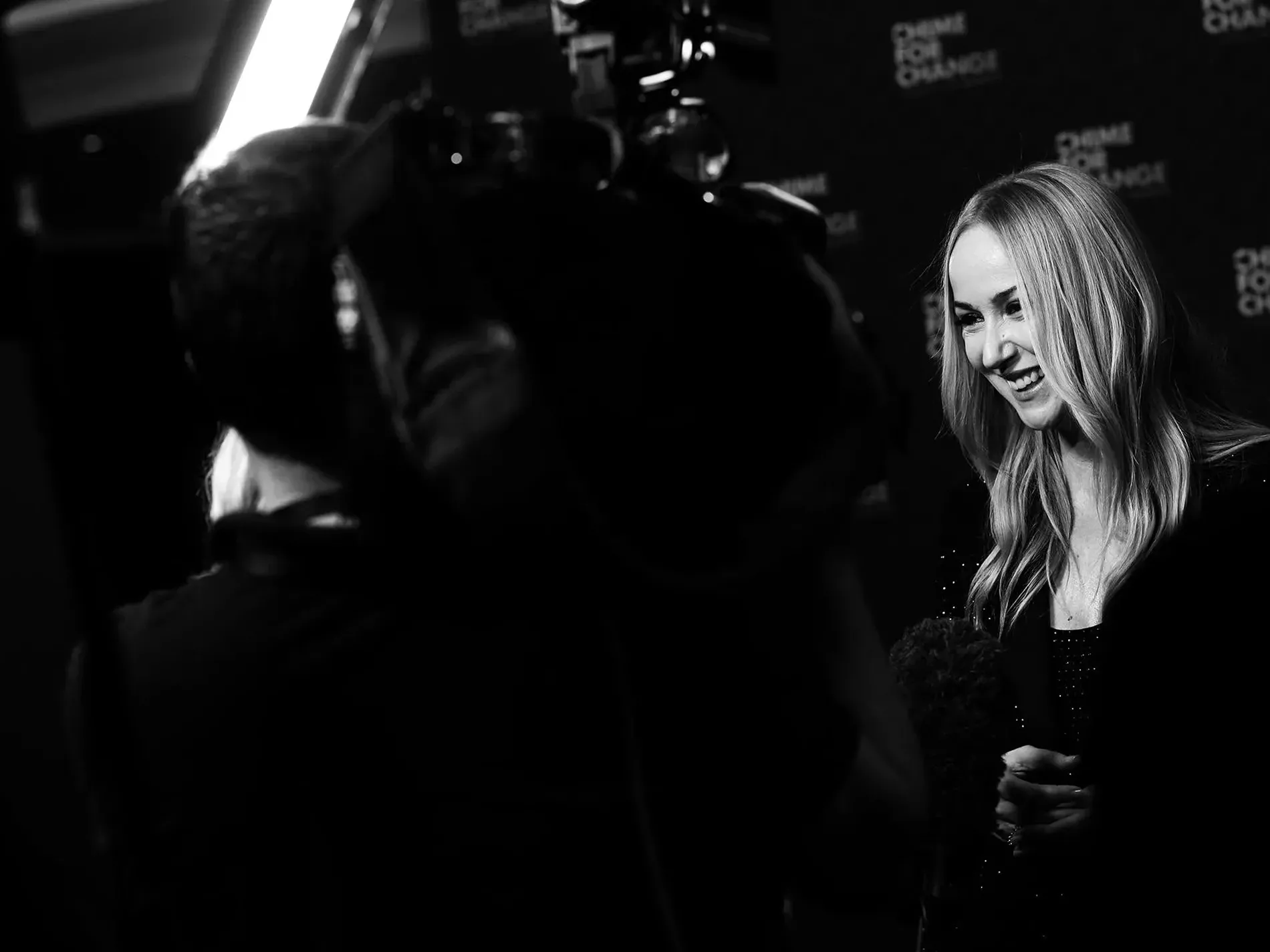 It now seems almost impossible to imagine Gucci without Alessandro Michele at the helm. But, not so long ago, the Italian brand was under the direction of Frida Giannini, who presided over the Italian house between 2006 and 2014. The Director — the brain child of James Franco — follows the famously press-shy designer, exploring Frida's Gucci over the course of three collections.
The September Issue (2009)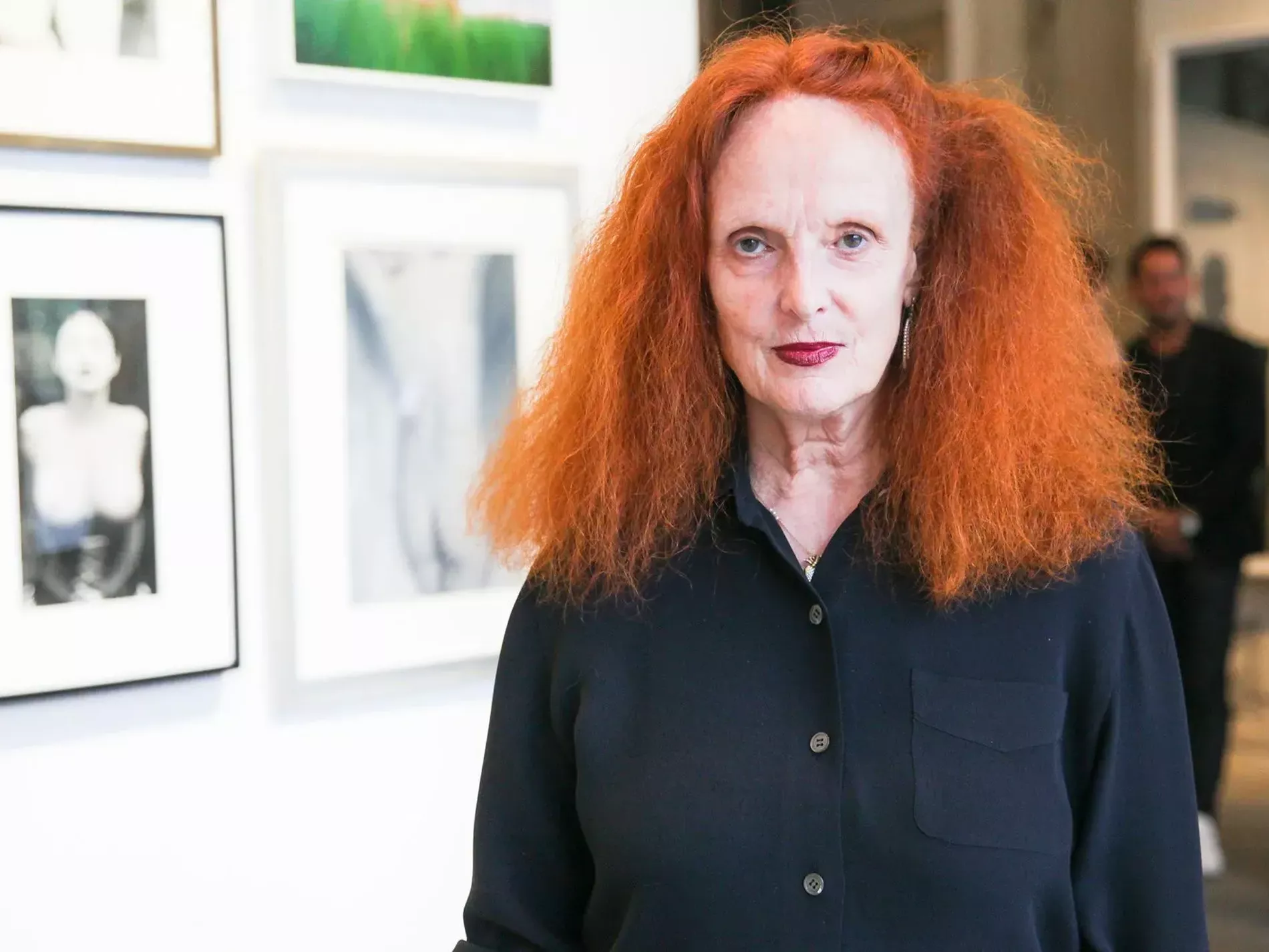 Photo: Rex
The aptly-named documentary follows the making of American Vogue's 2007 September issue, traditionally the most important issue of the year (that particular issue remains US Vogue's largest to date). At the time, the documentary gave the public unprecedented access to the inner workings of Vogue; although it's intriguing watching Anna Wintour hard at work, it's Grace Coddington – the magazine's former creative director – who really steals the show, her flame-red hair and steadfast passion for imagery and clothes making her an icon for the times.
In Vogue: The Editor's Eye (2015)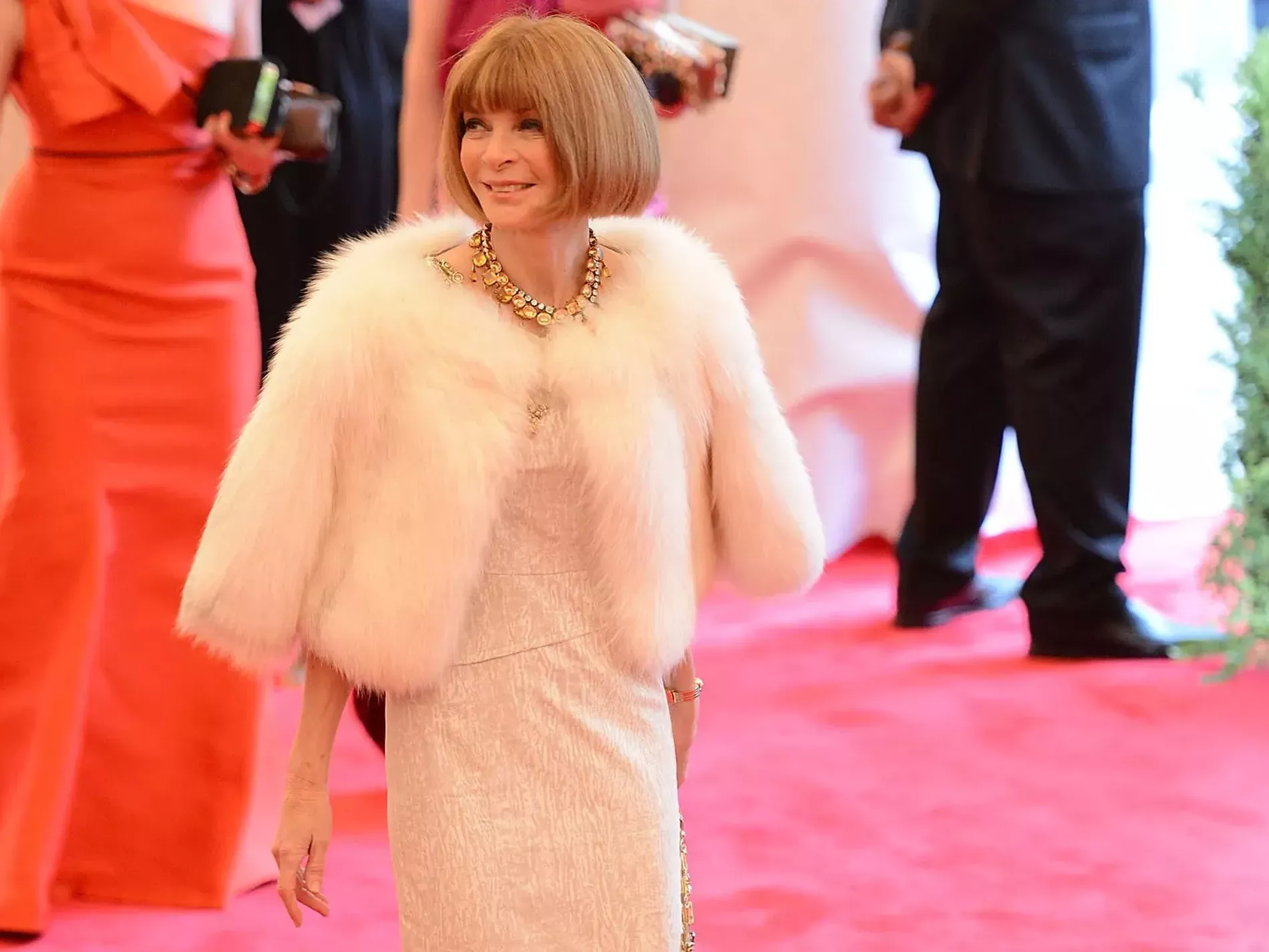 Photo: Getty
A few years later, the US Vogue editors returned to screens with In Vogue: The Editor's Eye, commemorating the magazine's 120th anniversary. Rather than focusing on a specific issue, it takes a look at how some of the publication's most famous editorials came to life. As well as the editors, many a famous face that has contributed to the magazine's legacy makes an appearance, with the film featuring interviews with design talents such as Marc Jacobs and Nicolas Ghesquière, and Hollywood stars including Sarah Jessica Parker and Nicole Kidman.
Mademoiselle C (2013)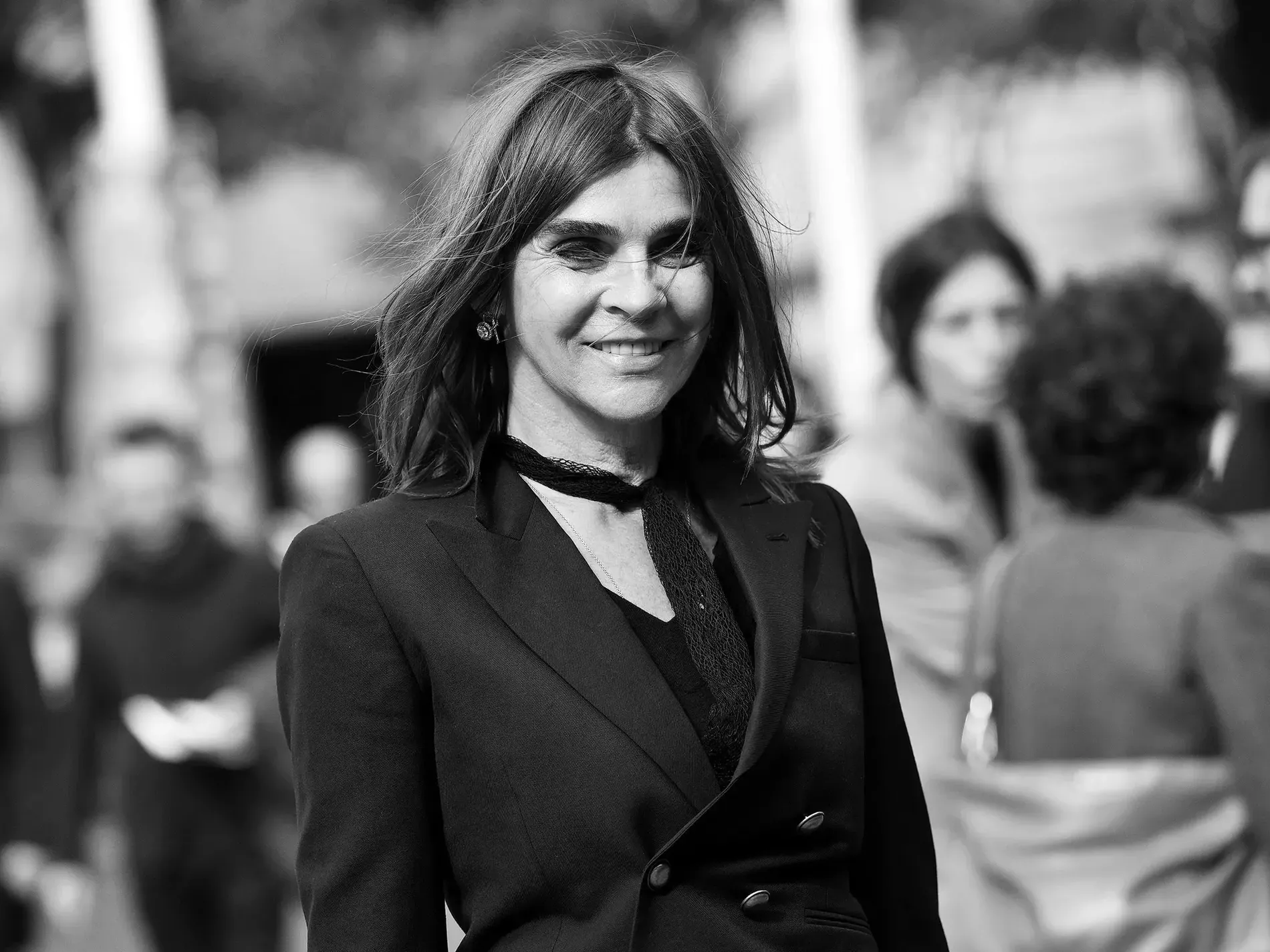 *Mademoiselle C *follows former Paris **Vogue **editor-in-chief Carine Roitfeld on her quest to found her new publication CR Fashion Book, following her departure from Condé Nast. Friend of Karl Lagerfeld, muse to Tom Ford (both of whom cameo in the film), Carine's rich and interesting life is exposed as she sets out, with her debut magazine, to create a new fashion agenda.
Inside Dior (2016)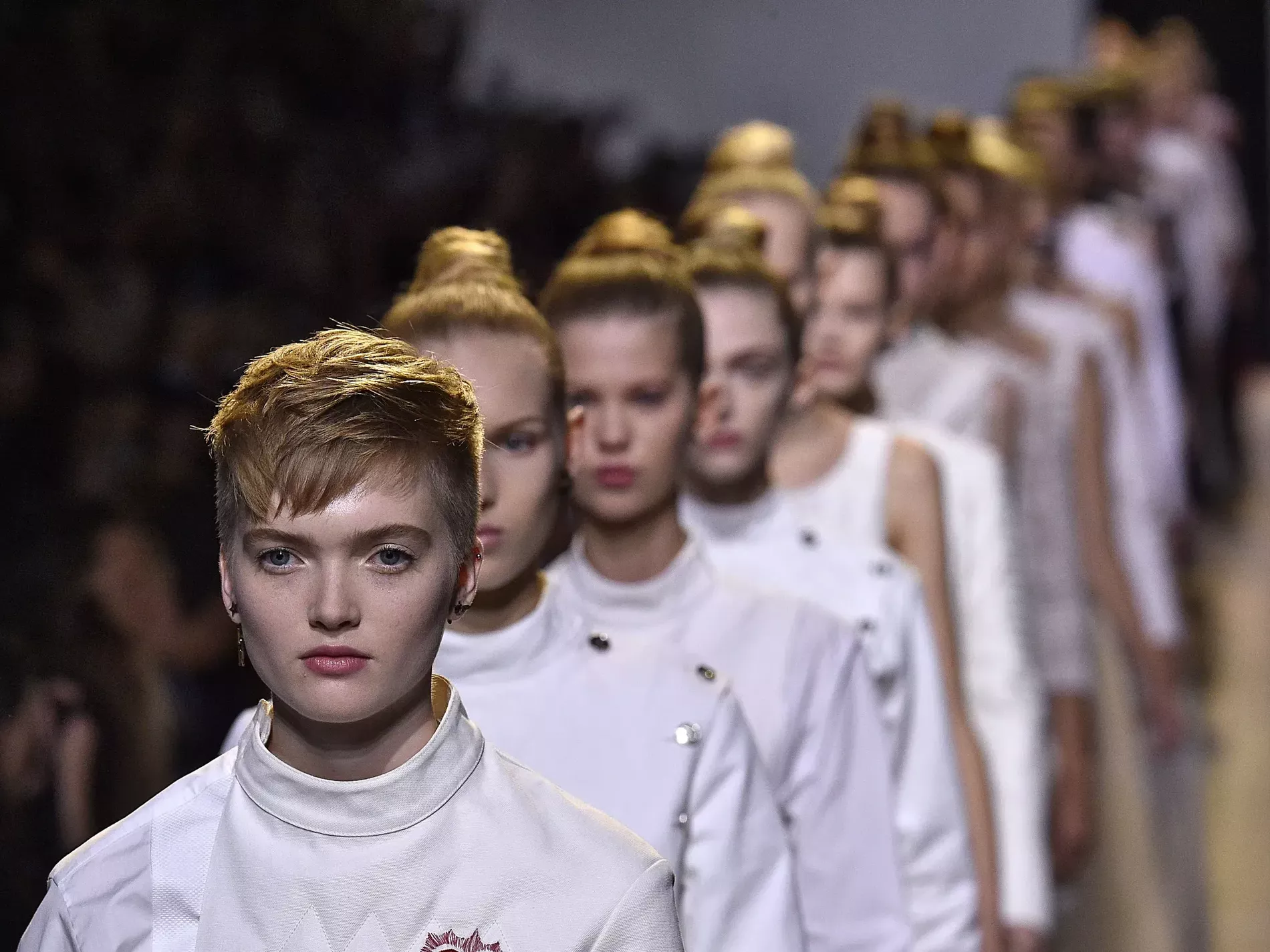 Following Raf Simons' exit, this two-part documentary goes behind the scenes of the hunt for a new creative director, following in the footsteps of Yves Saint Laurent, John Galliano and, of course, Christian Dior. Celebrating the brand's 70th anniversary, the series offers a unique insight into the luxury French fashion house and the transitional period between designers in the lead up to the appointment of Maria Grazia Chiuri.
The True Cost (2015)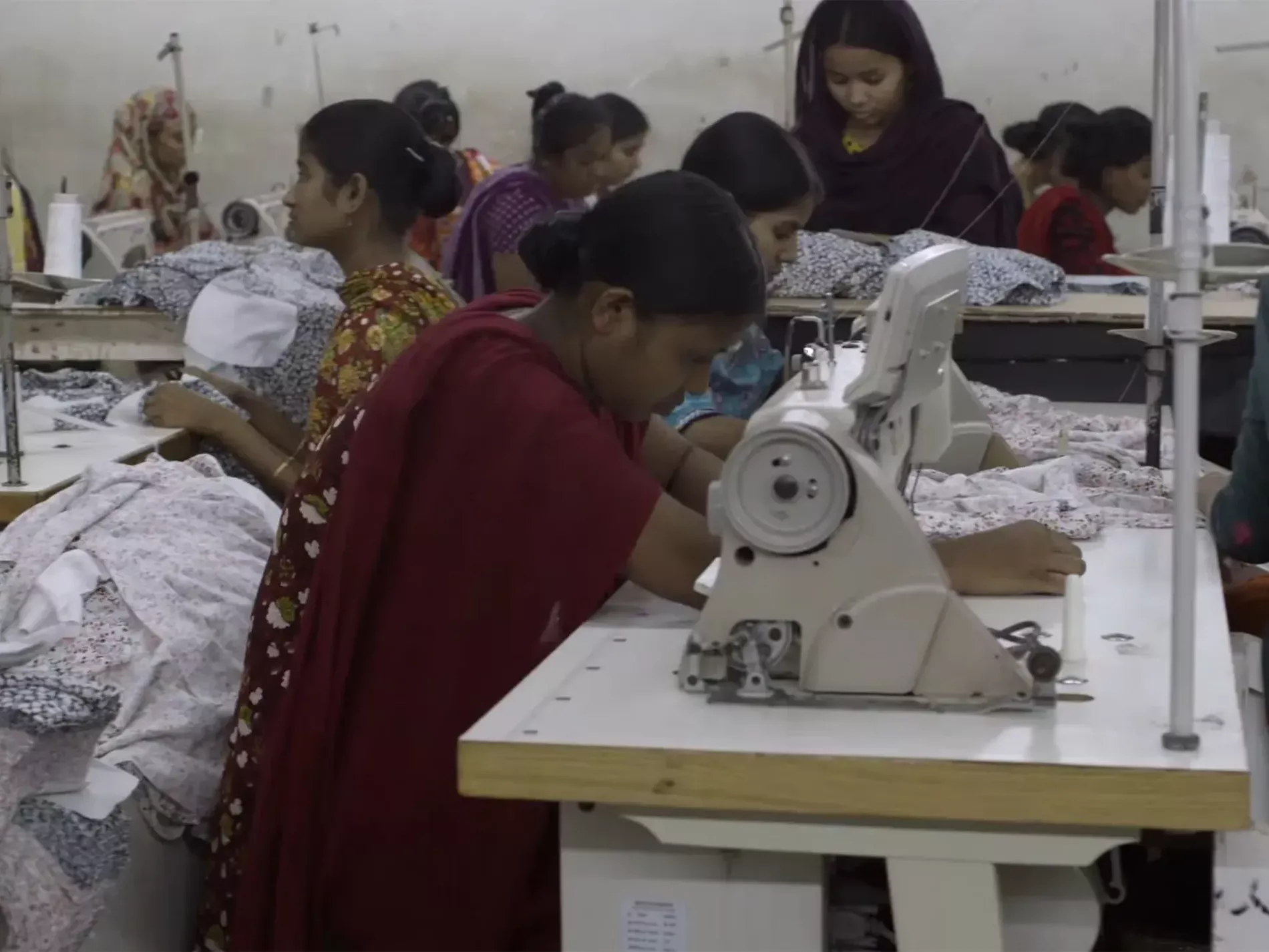 Photo: YouTube / Untold
Fashion for all – but at what cost? As the director of this documentary, which goes behind-the-scenes at various mass-produced clothing factories says, "the film is not a guilt trip." Instead, it is an important acknowledgment of the hands and lives behind clothing, as well as an exercise in broadening the conversation around fashion.
Martin Margiela: In His Own Words (2020)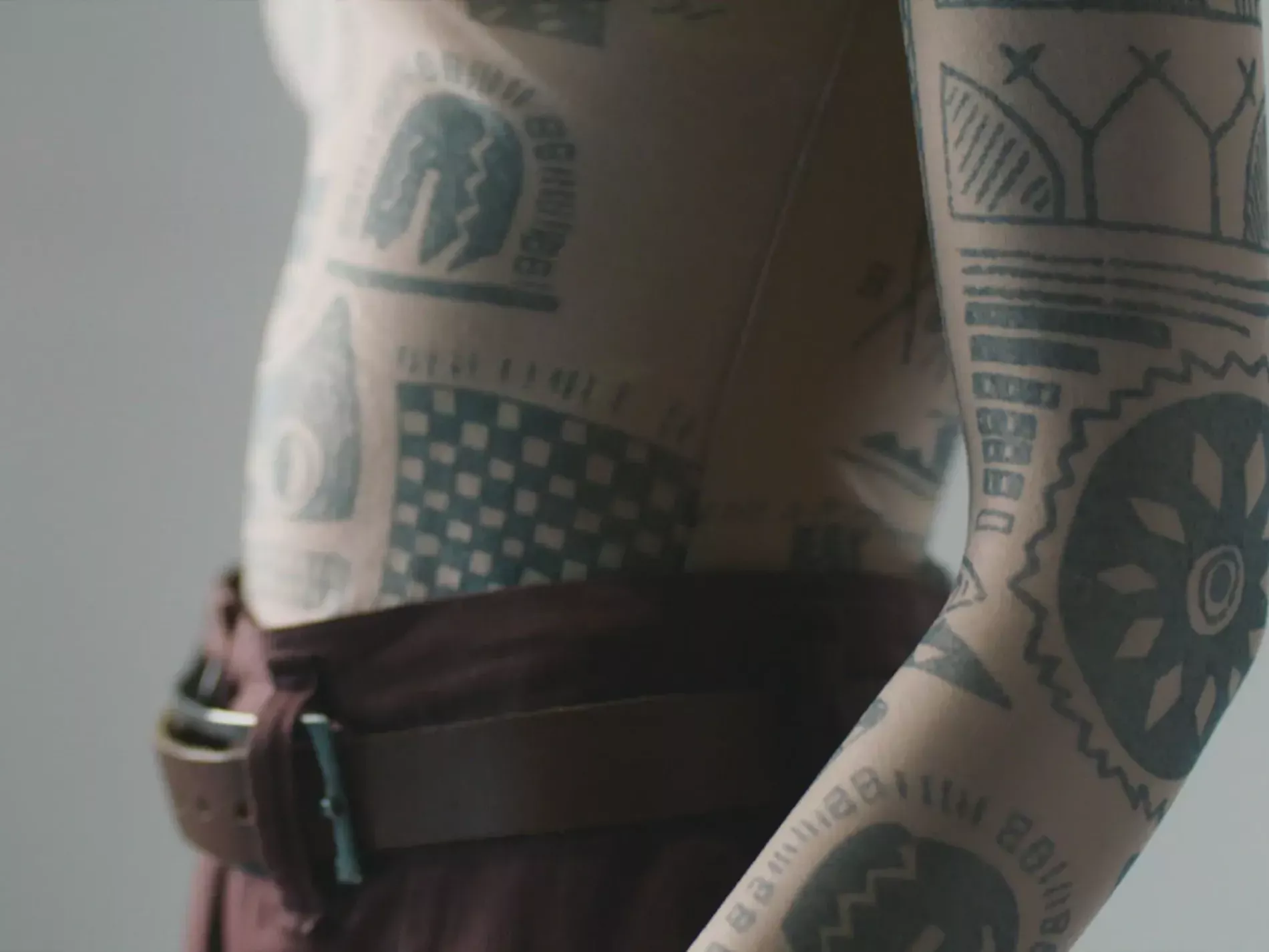 Documentarian Reiner Holzemer, best known for directing Dries (2017), adapts the story of another Belgian fashion legend: the famously elusive Martin Margiela. The designer's face is never shown on screen, with the camera instead honing in on his hands as he writes notes, constructs garments and handles treasured objects from his childhood in Genk. After charting his upbringing, the film provides a potted history of his illustrious career — zipping from his unconventional shows staged in disused freight trains and Salvation Army stores, to his most memorable creations (the Tabi boot, the photoprint dress), and finally his exit from the industry in 2009. Could he be tempted to return to the fold? Holzemer believes it's possible, and the final edit makes you yearn for a comeback.
Calendar Girl (expected 2020)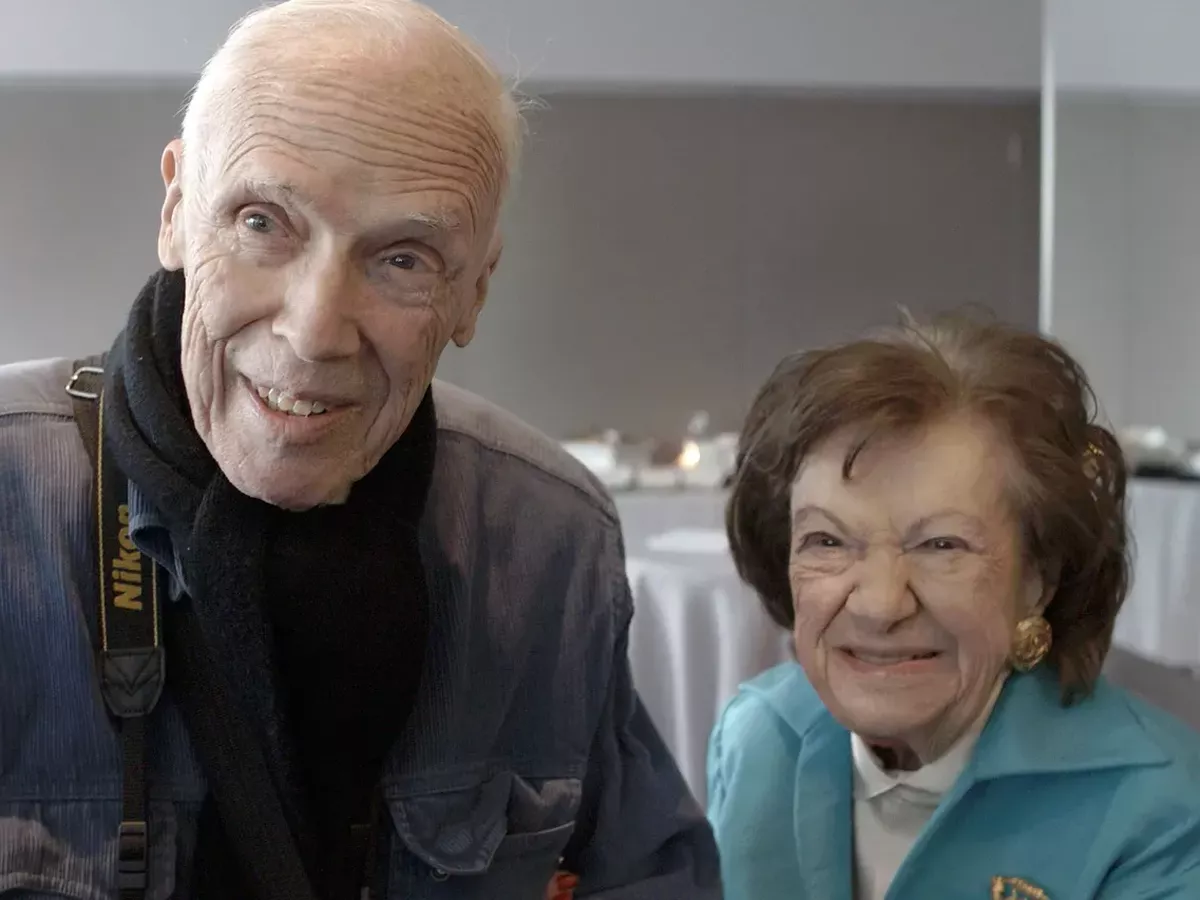 Ruth Finley's contribution to fashion can't be overstated. In 1945, the American businesswoman founded the Fashion Calendar, the first resource of its kind for scheduling shows and press appointments in New York. Even as the city's Fashion Week grew, moving from Bryant Park to Lincoln Center, Finley was still hard at work resolving conflicts, advising designers and nurturing new talent (she continued until 2014, when the calendar was acquired by the CFDA). Christian D. Bruun's touching documentary is an assessment of her legacy in the wake of her death in 2018 – and a fitting tribute to one of the industry's most formidable, and often overlooked, matriarchs.
House of Cardin (expected 2020)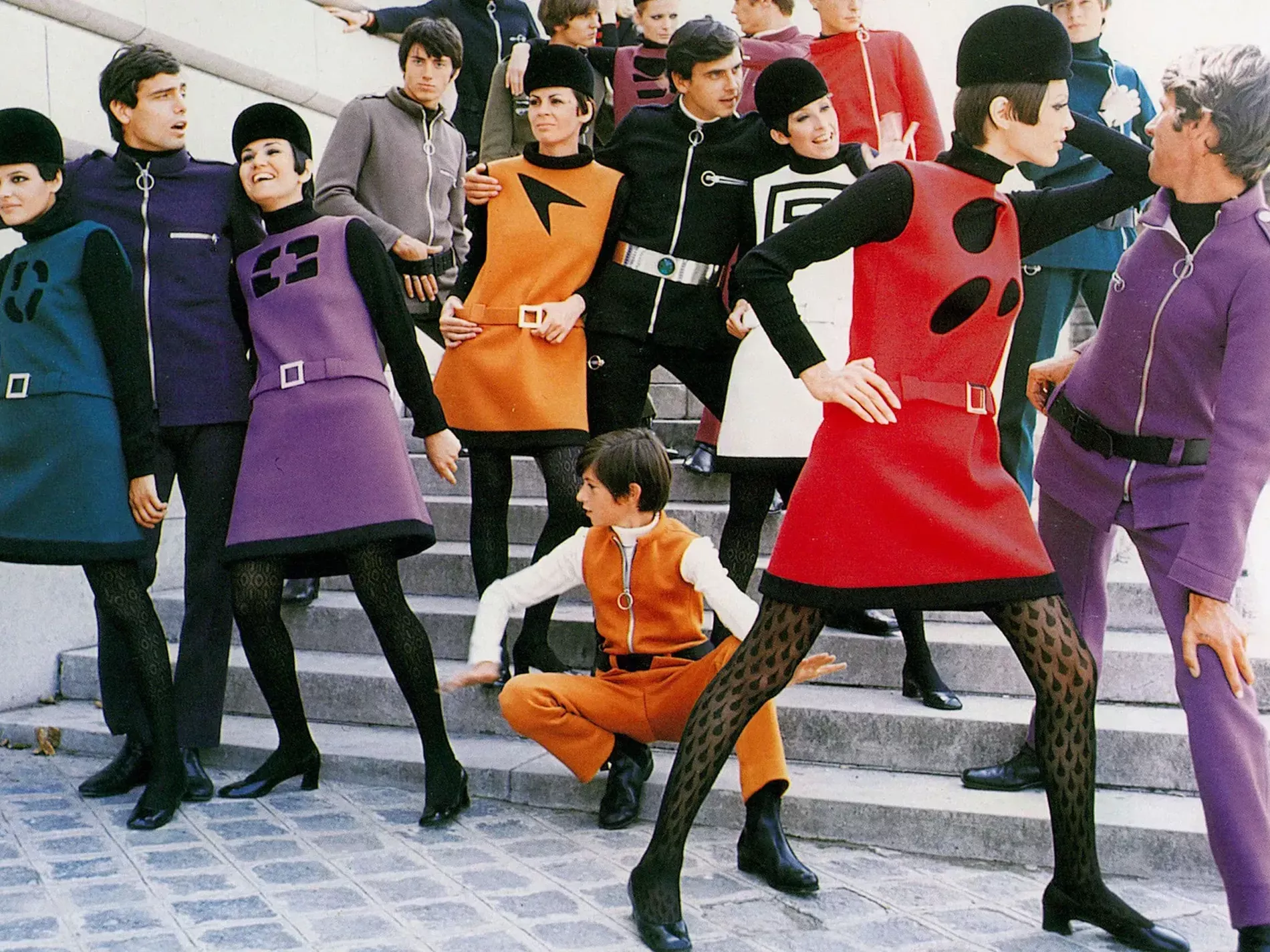 Living legend Pierre Cardin is the subject of P David Ebersole and Todd Hughes's latest project. It reflects on the French mogul's impact on the industry, examining his collaborations with Christian Dior (Cardin worked on the New Look collection of 1947), his pioneering Space Age designs and his desire to democratise fashion through ready-to-wear and licensing. There are cameos from Naomi Campbell, Jean Paul Gaultier and Sharon Stone, who praise Cardin's remarkable vision, but the film is anchored by frank interviews with the man himself. At 97, he is witty, warm and fiercely forward-looking, still the greatest ambassador for his own brand of whimsical 1960s futurism.
Wonder Boy (2019)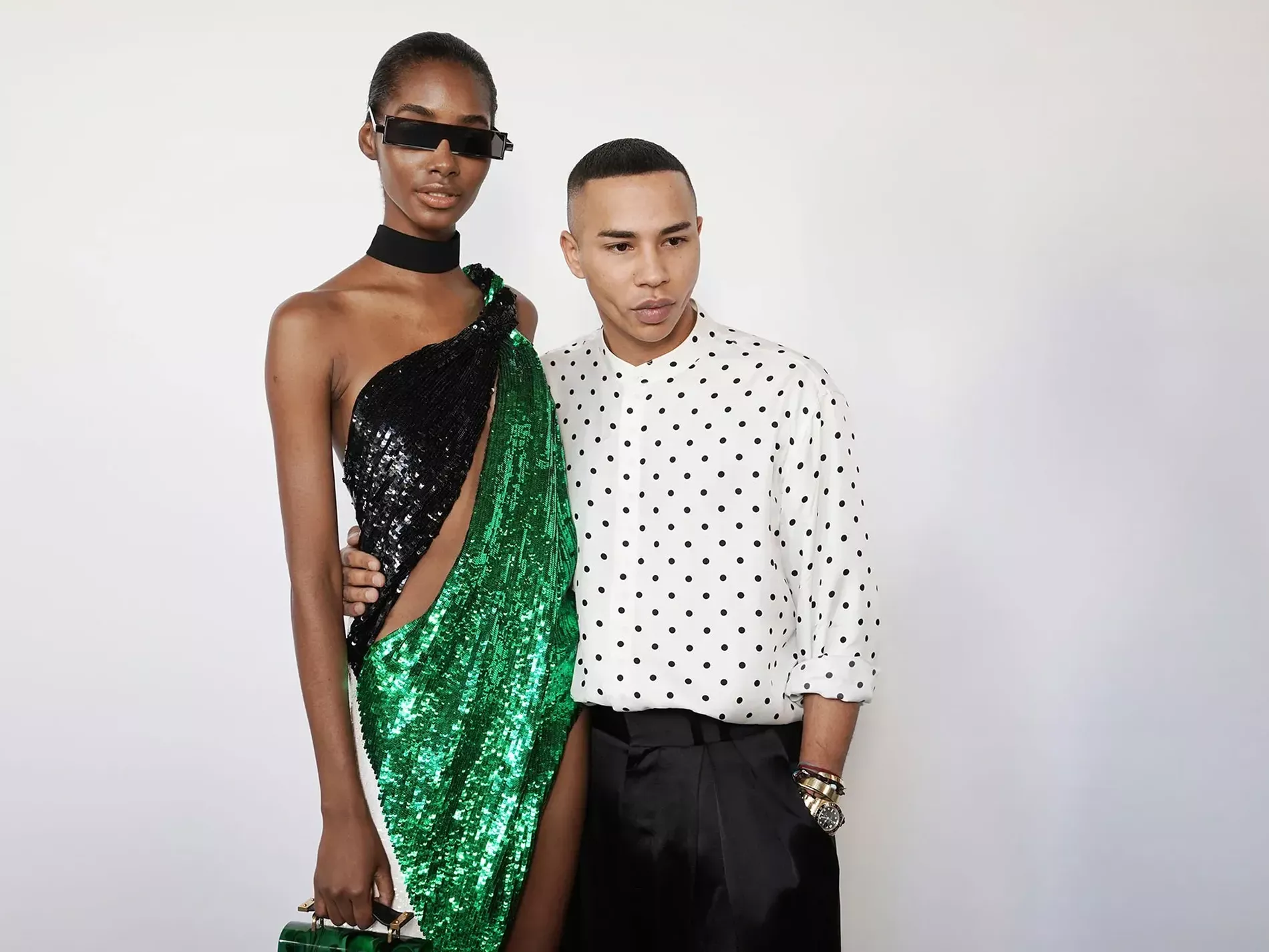 Photo: Vittorio Zunino Celotto
The long-awaited feature on Olivier Rousteing, Balmain's social media-savvy creative director,focuses on his reinvention of the brand, but primarily centres on his search for identity: Rousteing was adopted as a baby and grew up with no knowledge of his birth parents. Accompanied by filmmaker Anissa Bonnefont, he accesses his adoption file and makes a series of startling discoveries, including the fact that he isn't (as he'd always assumed) mixed race. It's an intimate portrait of a designer who is synonymous with the gloss and glamour of Balmain, but behind it all is driven by the very real desire to connect with his origin story.
Chiara Ferragni: Unposted (2019)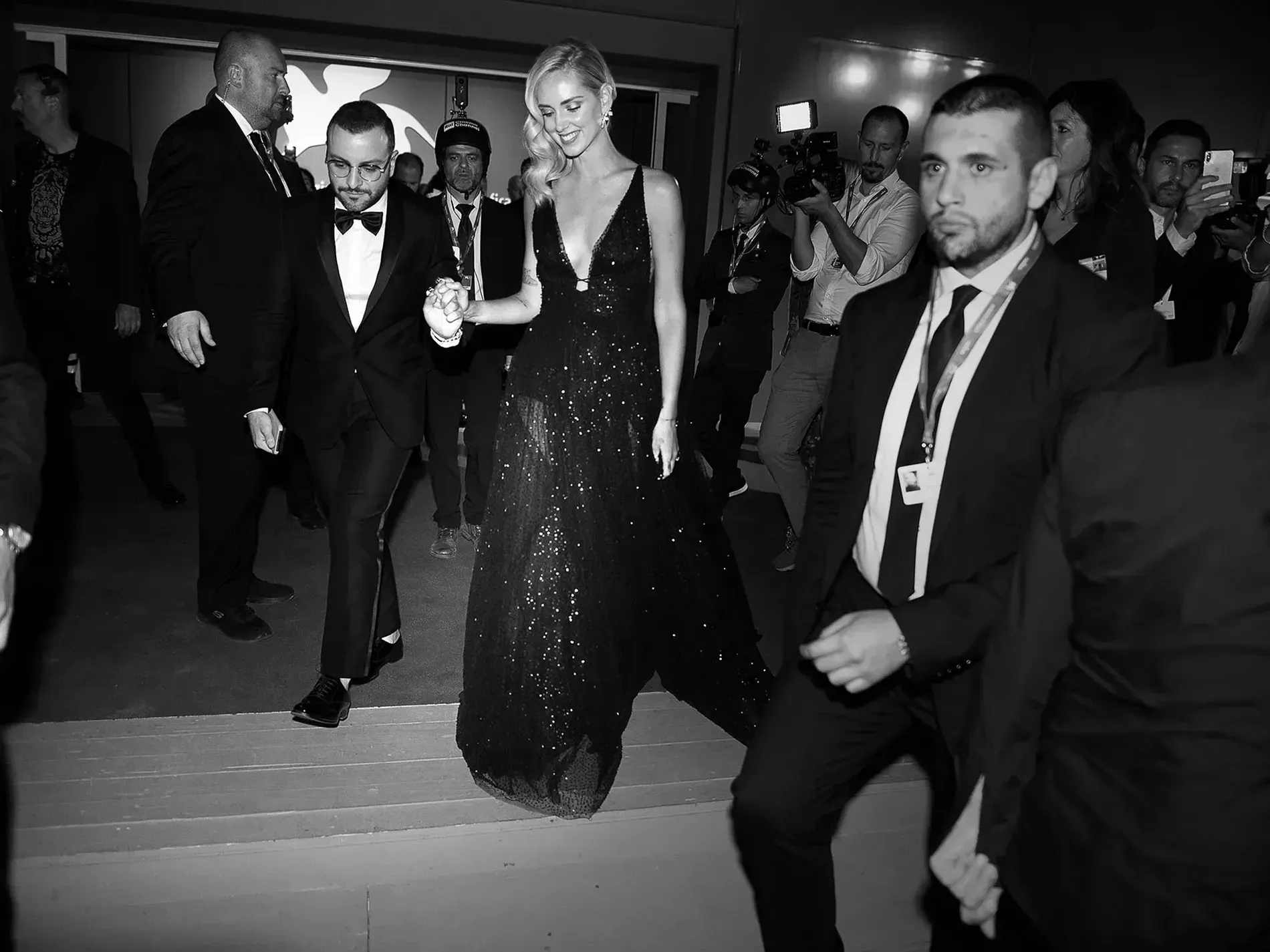 Photo: Mondadori Portfolio
As founder of The Blonde Salad, a fashion and lifestyle blog that catapulted her to superstardom, Chiara Ferragni is one of the most powerful influencers of her generation – she has 17.7 million Instagram followers, was the first blogger to appear on the cover of Vogue (for Vogue Spain in April 2015) and has even been used as a case study by Harvard Business School. Elisa Amoruso's eye-opening documentary chronicles her rise, weaving together childhood home videos, fashion show footage and blog posts to determine the secret to her success. Even more illuminating? The film's exploration of influencer culture, with academics, designers and fans weighing in on the nature of modern-day celebrity.
L'Amour Fou (2010)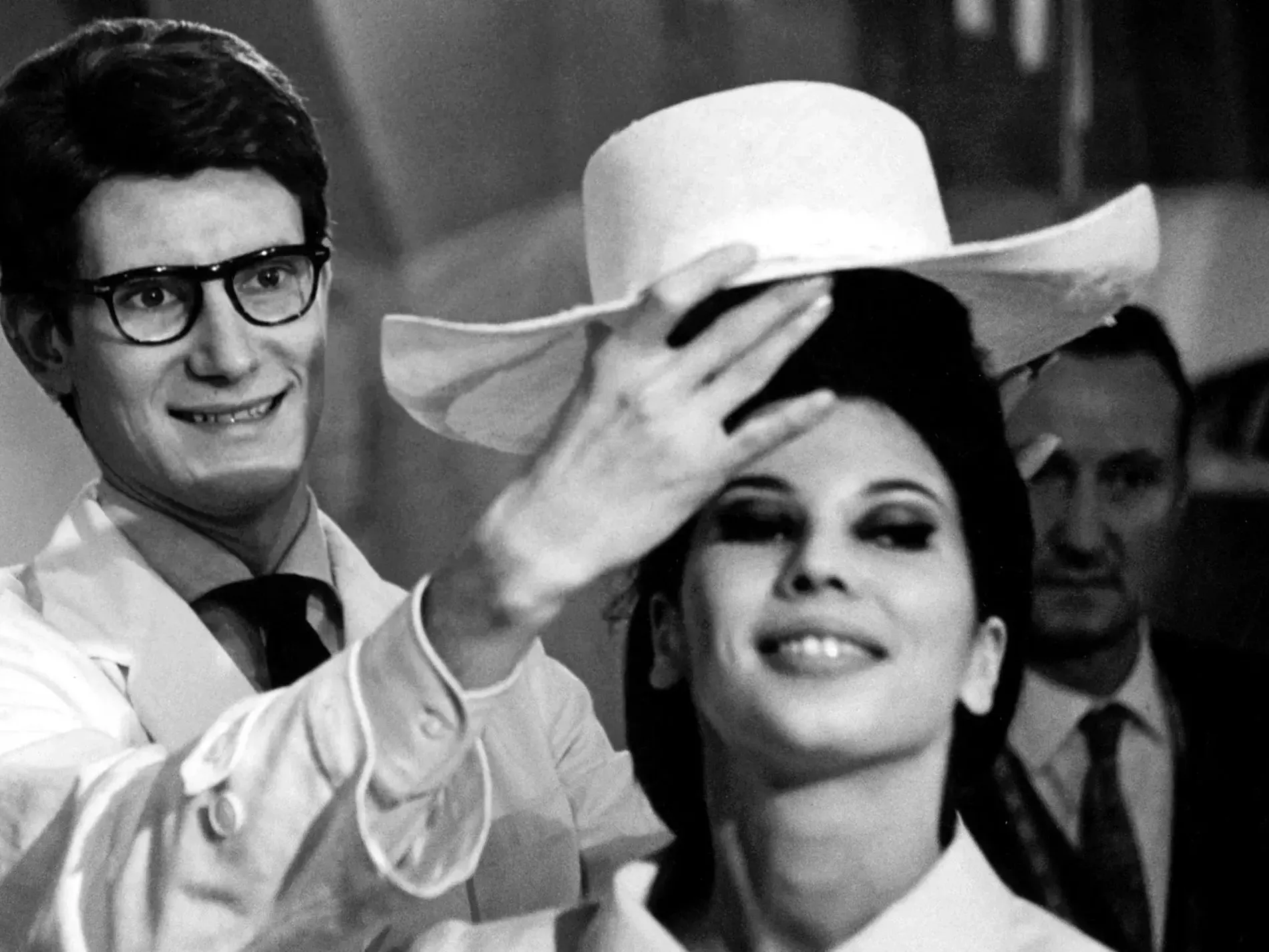 Photo: Rex
L'Amour Fou explores the life of the man behind the label, focusing in particular on the relationship between Yves Saint Laurent and his partner Pierre Bergé.
Halston (2019)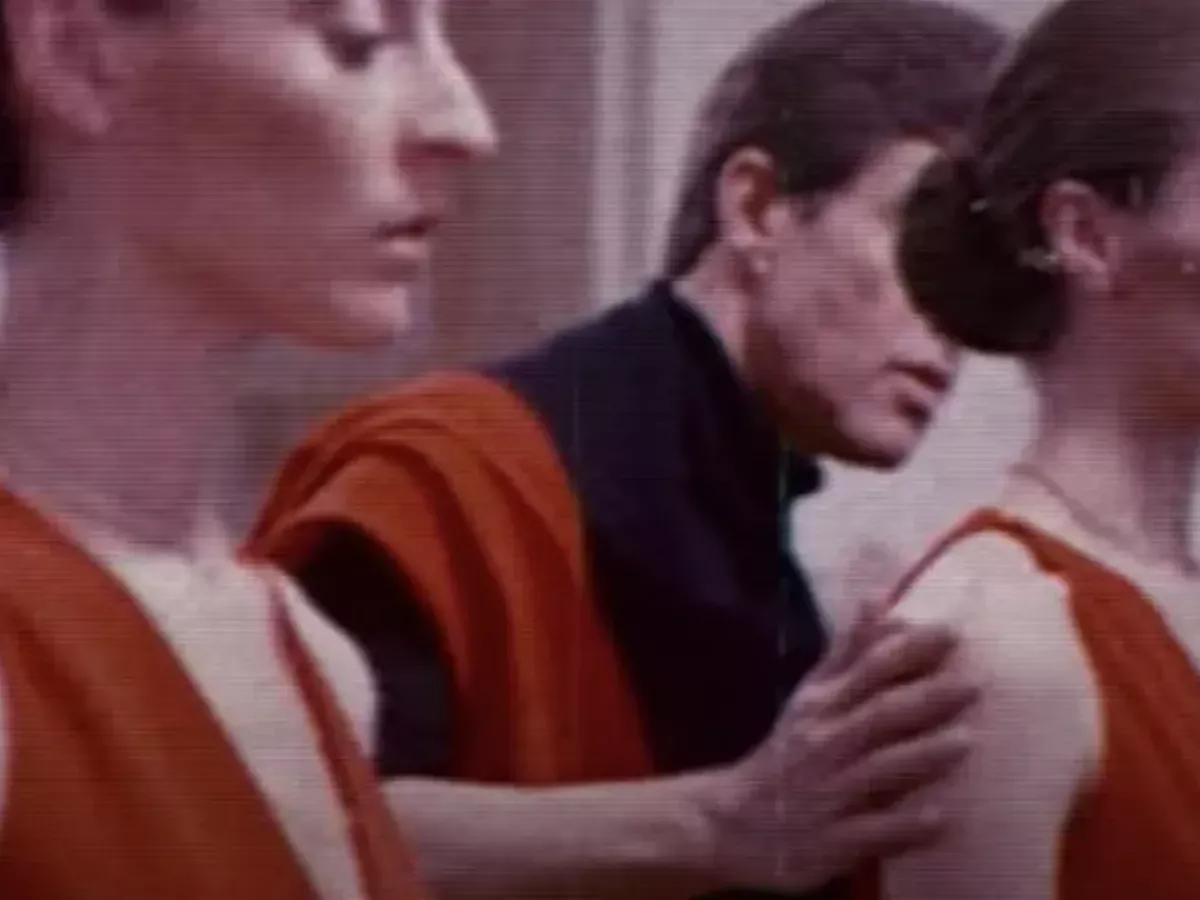 American designer Halston is responsible for producing some of the '70s most enduring ensembles: his louche silhouettes, bias-cut draped sequins and fluid fabrics were uniform for the likes of Liza Minnelli, Bianca Jagger and Anjelica Huston as they strutted through New York's disco era. And then, in 1983, the designer created a collection for JC Penney (Primark's US counterpart) which instigated a change in his industry perception. Here, the same team behind Dior and I, explore how Halston was responsible for an era-defining aesthetic, but eventually struggled to escape it.
Helmut Newton: The Bad And The Beautiful (2020)
Helmut Newton's subjects, including Claudia Schiffer, Grace Jones and Marianne Faithfull, share their first-hand experiences of working with the late German photographer on some of fashion's most powerful — and often controversial — imagery. Discover the inspiration, the execution and the lasting impact of Newton's trailblazing work.
Originally published on British Vogue.