Loved by the likes of everyone from Beyoncé to Drew Barrymore, Danish jeweller Julie Sandlau has spent two decades in the biz, but she's certainly not resting on her laurels
To call Julie Sandlau a universally appealing brand is no understatement. Based in Copenhagen, the namesake founder has cemented her timeless yet contemporary pieces as staples in our jewellery boxes no matter the wearer's generation or occupation. "I think it is because they're so versatile," explains Sandlau
We're discussing the Eden collection, celebrating her brand's 20th anniversary. The collection is a compilation of natural diamonds and pearls in the brand's signature cluster designs, merged with other classic emblems of Julie Sandlau, such as the timeless tree of life design. "Eden has multiple meanings to me," says the designer; "It is the name of our CEO's daughter in Vietnam, and he has been with us from the start."
The second meaning stems from the pearls themselves. "When Adam and Eve were thrown out of the Garden of Eden, they cried and the tears turned to pearls," explains Sandlau. "It is a beautiful story, and Eden's a beautiful name." And the resulting collection is arguably just as beautiful. Delicate ear pendants, which the wearer can combine with both mini-hoops or studs, make the collection adaptable and personable. "Whether you have two or more piercings they work," she says. "They're stackable, and you can choose how to wear them."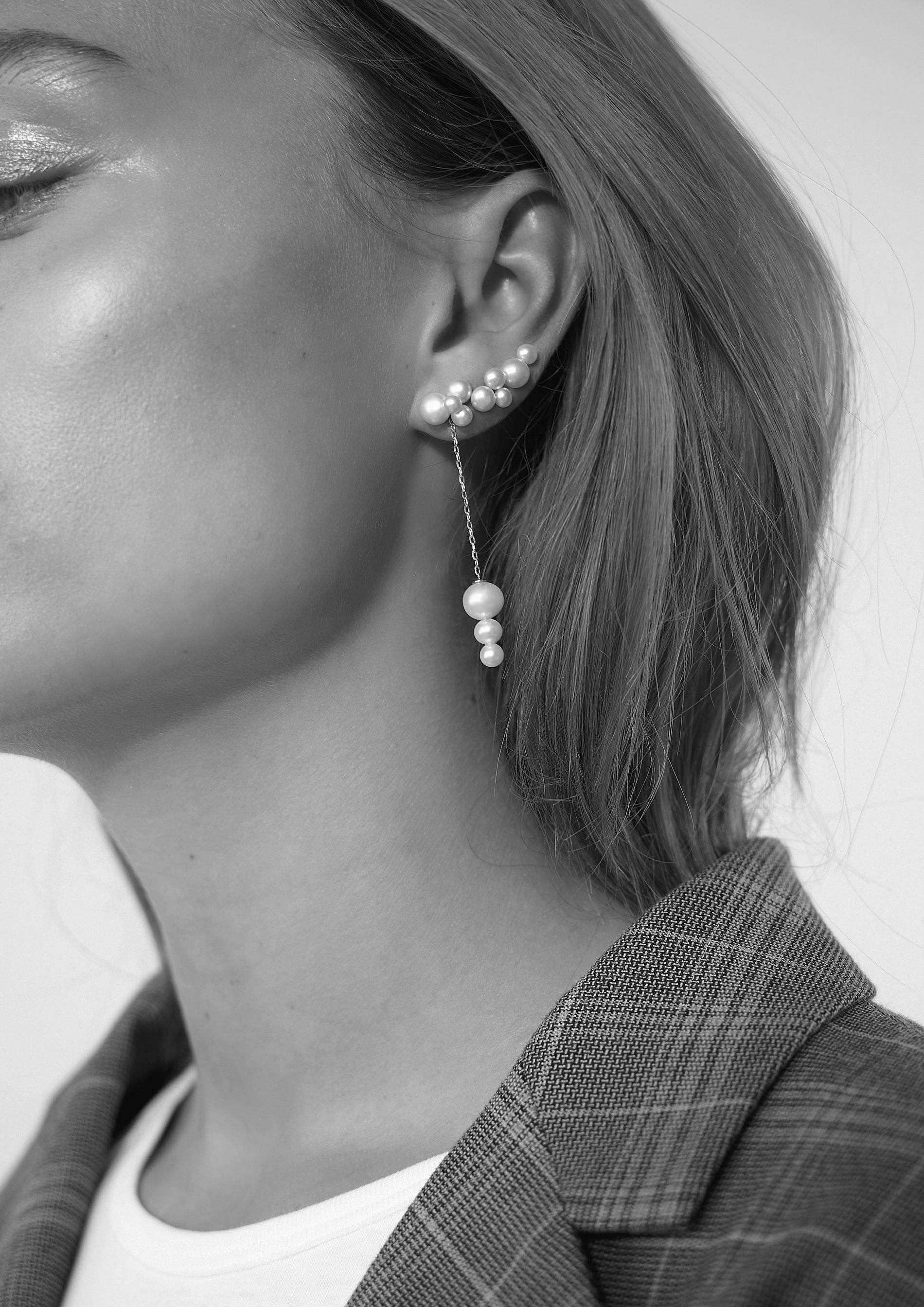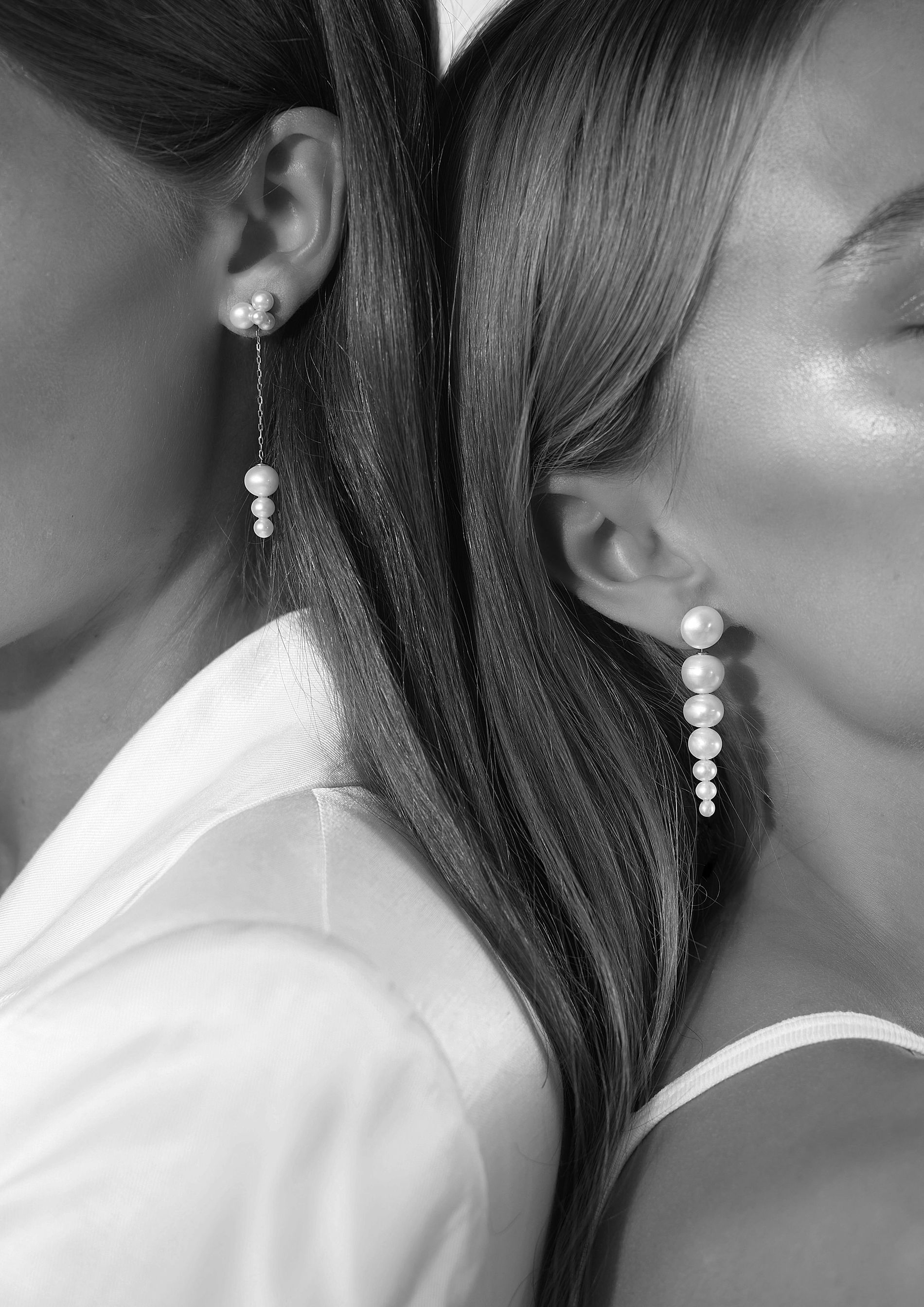 Launched in 2002, Julie Sandlau has always had a different perspective on the jewellery industry. "I started out making fashion accessories, belts and bags," she says. "It was just a hobby really, while I was studying law." A former client came to Sandlau requesting earrings, but the Danish designer turned her down. "I told her I don't do jewellery, but she kept asking," continues Sandlau.
Julie Sandlau created the cluster earrings – a style which echoes through the collections to this day – in two sizes and a variety of colours. The design soon picked up a fanbase. "A few shops put in really big orders, so I came home one day to Dennis [Julie's husband and partner in the company] and he said: 'Why don't we start a jewellery company?'"
And just like that, Julie Sandlau the jewellery company was born. Julie and Dennis then quit their jobs to really focus all efforts on the new business. At first, it was all hands on deck with the pair enrolling family and friends to make the colourful chandelier pieces around the dinner table. The earrings could be spotted on most magazine covers, bedecking everyone from from Beyoncé to Drew Barrymore.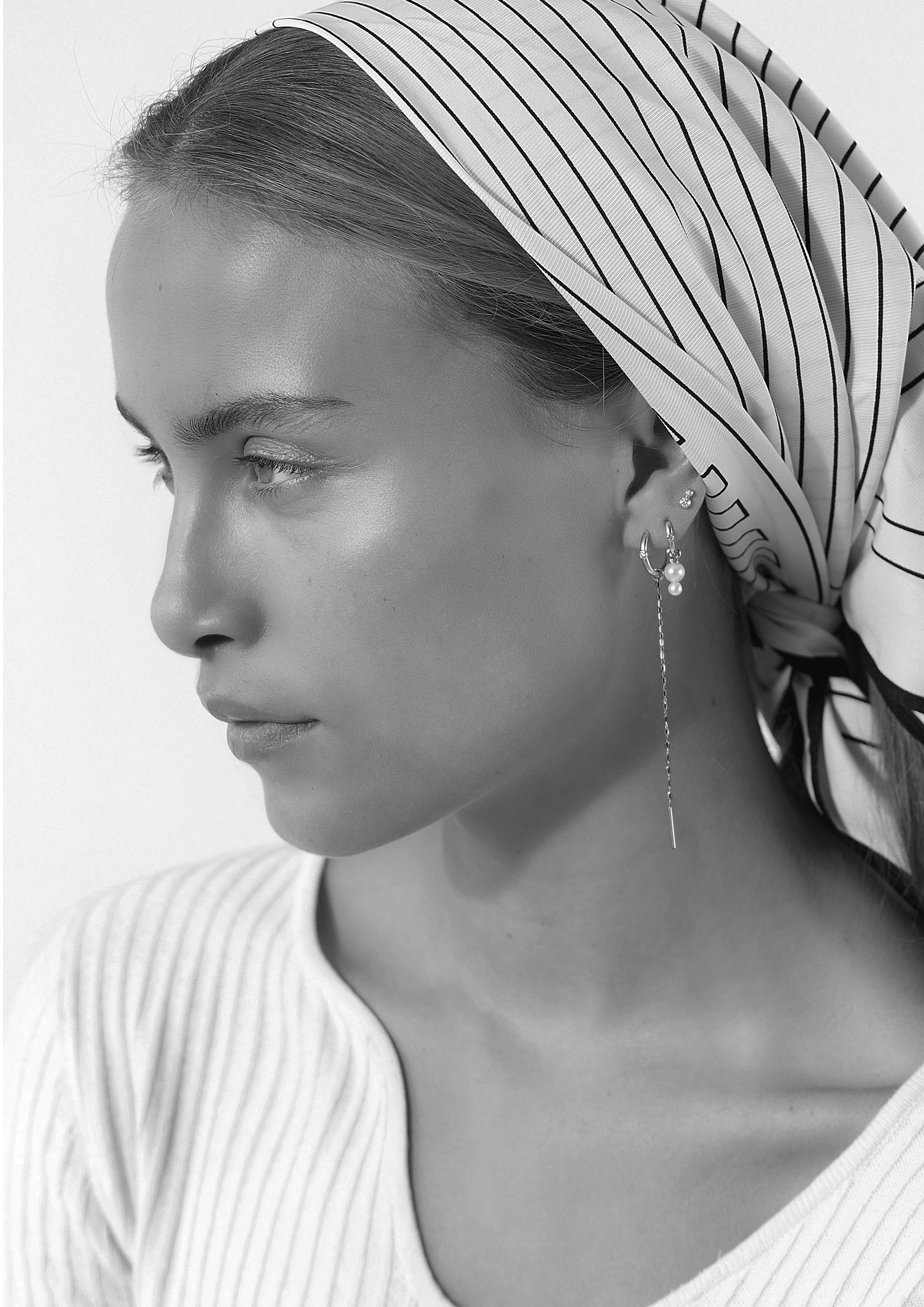 Photo: Sarah Paaschburg
From one day to another, the brand's popularity reached a new stratosphere and the ad-hoc production couldn't keep up with demand. "17 years ago Dennis set out to find a manufacturer, and we set up shop in Vietnam," says Julie, who often refers to her husband as being the backbone of the company. "I can't imagine doing this without him," she says. "He is just so much better at all of the things that I can't do." It is Dennis' stamina and passion for production, technology, and sustainability that have made Julie Sandlau Vietnam one of the leading jewellery manufacturers in the world. And as such, Julie Sandlau has always been on the frontier of innovation.
The brand's story is two-fold: "It is as much about the jewellery itself as it is about the factory." Right from the start, the Danish brand produced their pieces in their owned-and-operated factory in Hanoi, in Vietnam. Their workers are all trained in traditional Scandinavian goldsmithing techniques, and every step of the production takes place in the factory with in-depth quality control in all processes
Because of their production autonomy, they've been able to experiment with technology shaking off rigid traditions without compromising quality. Their manufacturing chain is made up of 3D printing, digital modelling, blockchains and old-fashioned know-how. "It is all about the quality of the end product," says Sandlau.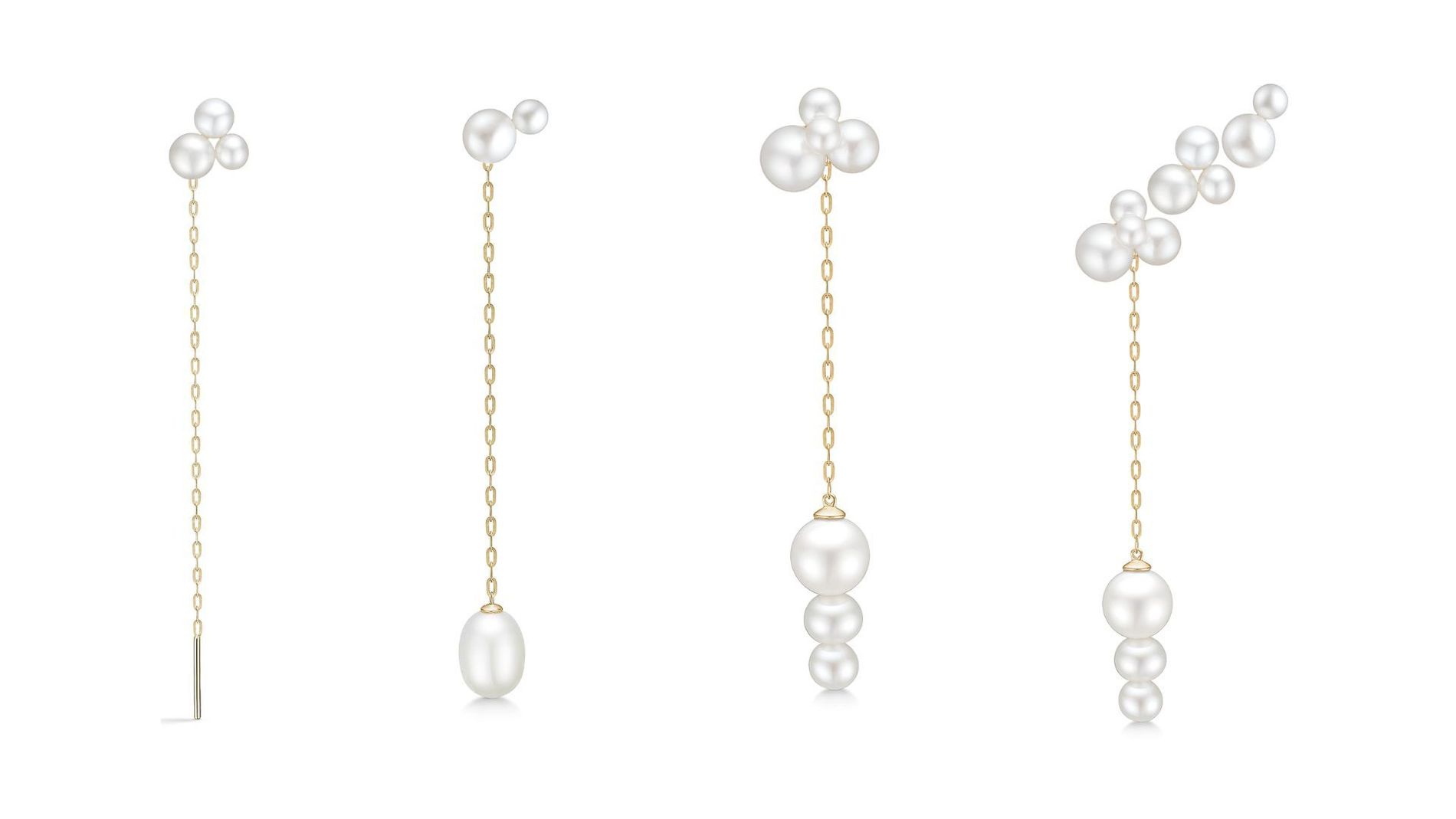 Four ways to combine the Eden earrings.
Today, Julie Sandlau's products only make up about three percent of the factory's output. The rest are external brands who have come to them for their expertise. "We never promoted it, it is all by word of mouth," she explains. In owning their own production facility, Julie can ensure full transparency across everything from materials to worker's rights.
Around 1 million diamonds pass through the factory each year, all Kimberley certified, and since 2019 the factory has been a member of the Responsible Jewellery Council (RJC) and have the prestigious Responsible jewellery council certification, the highest sustainability certification you can achieve in the world within the watch and jewellery industry. Not to mention the brand has won the UN Women Empowerment Principles Award two years in a row, in 2021 and 2022, which is certainly no mean feat. "Being a small, family owned factory it is a big deal," says Sandlau.
Julie Sandlau
Eden Combination 3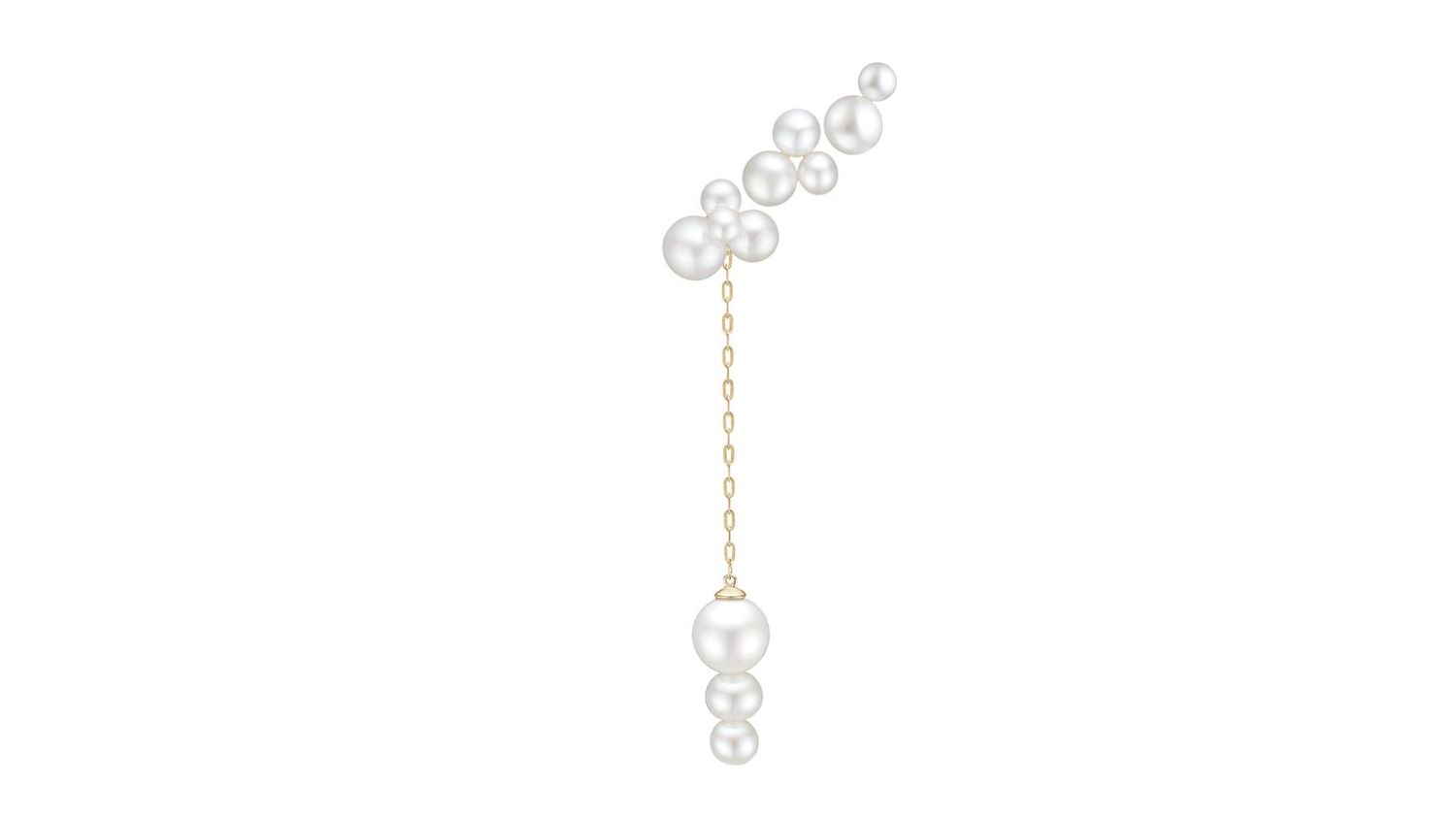 Looking to the future, the brand is in the midst of setting up a second factory in Hanoi which will be completed in summer 2023. This is Industry 4.0, and the focus is on digitisation melding with a human touch and implementing artificial intelligence in the production chain. They will be powered by solar energy and are working towards becoming carbon neutral. The goal is smart production, where the checking of diamonds (approximately 2 million of them) which is usually carried out by hand will now be done by robots. Within the next year, they expect to have 1,000 employees.
It's a place where Sandlau will keep producing her timeless pieces and innovating the industry for the next 20 years to come. "That's what my designs are all about: feminine elegance, timelessness, classic jewellery that you can wear now, tomorrow and in ten years."