Snip the wick and watch the fire flicker — these candles with a fragrance of fall have caught our fancy
All products featured on Vogue are independently selected by our editors. However, when you buy something through our retail links, we may earn an affiliate commission.
Some of our favourite scents are derived from the autumn season; a light mist of rain, the earthy whiff of leaves on the ground, and the scent of smoke from an open fire. There's a mysterious, yet melancholic, quality to the autumnal aroma, a redolence we want to recreate in our homes. So while we tuck away indoors, we find ourselves craving the perfume-filled flicker of a scented candle.
Light the wick and swathe yourself in the scents of the new seasons; here, Vogue Scandinavia has gathered the scented candles to embrace the fragrance of fall:
Byredo
'Bibliotheque' scented candle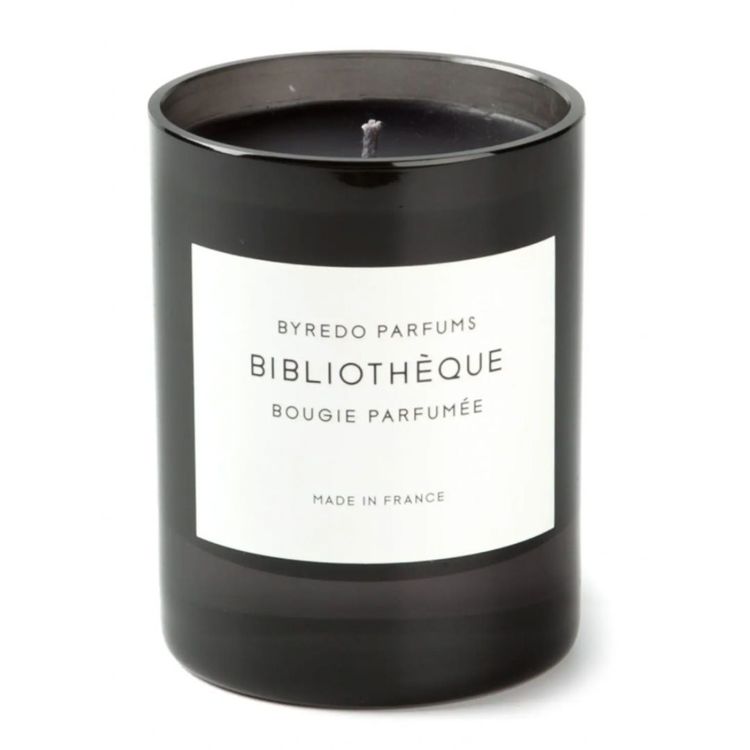 The scent of old paper and dust in the air, libraries have an unequivocal air of mystery about them that embodies all of our autumnal expectations. Here, Byredo has recreated the velvety quality through a touch of peach, plum, and vanilla. The omnipresent patchouli runs like a backbone through the composition in their black wax 'Bibliotheque' candle.
L:A Bruket
153 Tabac scented candle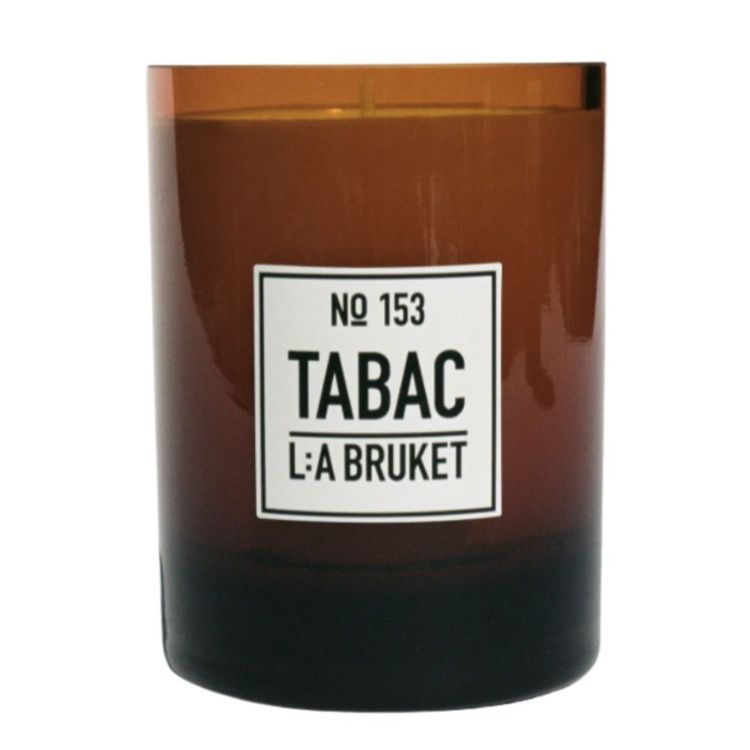 Made from organic soy wax, the smokey scent of the Tabac candle teeters on the masculine side of things. The deep aroma anchors itself in tobacco — only this sensory creation bears little resemblance the smell of cigarettes and instead evokes the full-bodied character of the tobacco plant's leaves. Cedarwood and dry earth are the supporting cast in this ensemble.
Mad et Len
Spirituelle scented candle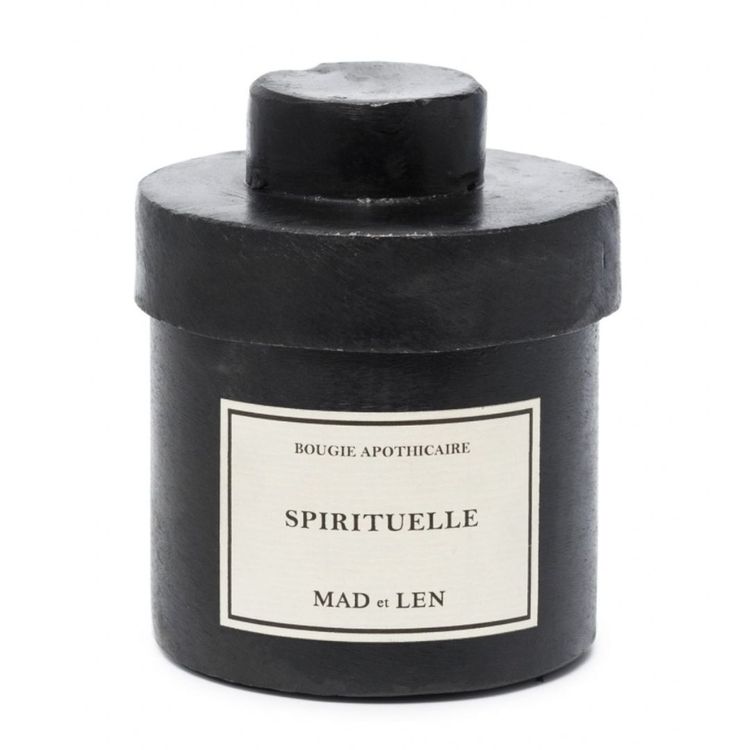 Housed in a one-of-a-kind vessel made of blackened iron, this popular minty scent from Mad et Len is a more refreshing take on the season's redolence. While 'Spirituelle' isn't a transformative multi-layered scent, it is a magnificent and well crafted one-note beauty which evokes autumnal aromas with its smoke and wood base.
Malin + Goetz
Leather scented candle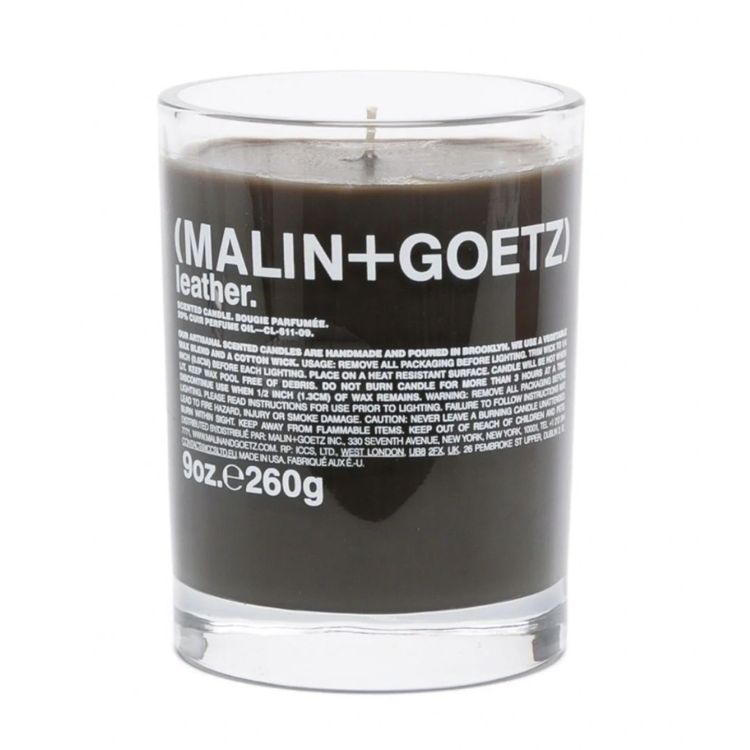 One of Malin+Goetz's best selling scents, the 'Leather' candle blends bottom notes of soft and worn leather, sensual sandalwood and sueded amber with muted middle florals and fresh top notes. It's distinctive, warm, and intimate in its artisanal aroma — evocative of antique furniture and vintage leather jackets.
Maison Kitsuné
Moss scented candle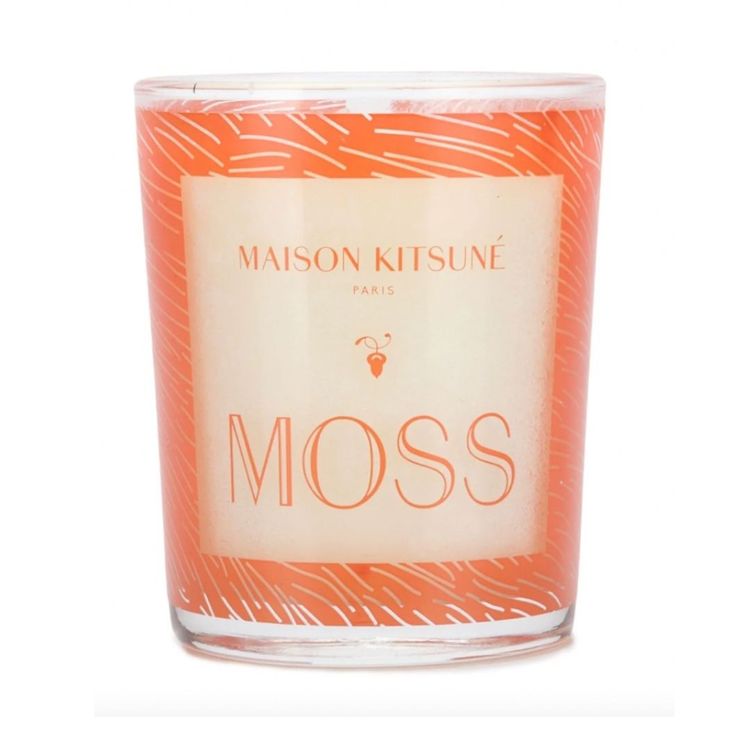 Allthough Maison Kitsuné is better known as a clothing brand, their scents are evocative of the labels eclectic mix and multi-cultural blend of English, French and Japanese culture. 'Moss' —created in collaboration with English born and Paris based perfumer James Heeley—draws on rainy days in the forrest with a scent of morning dew, green grass and woodland moss.
Le Labo
Cedre 11 Candle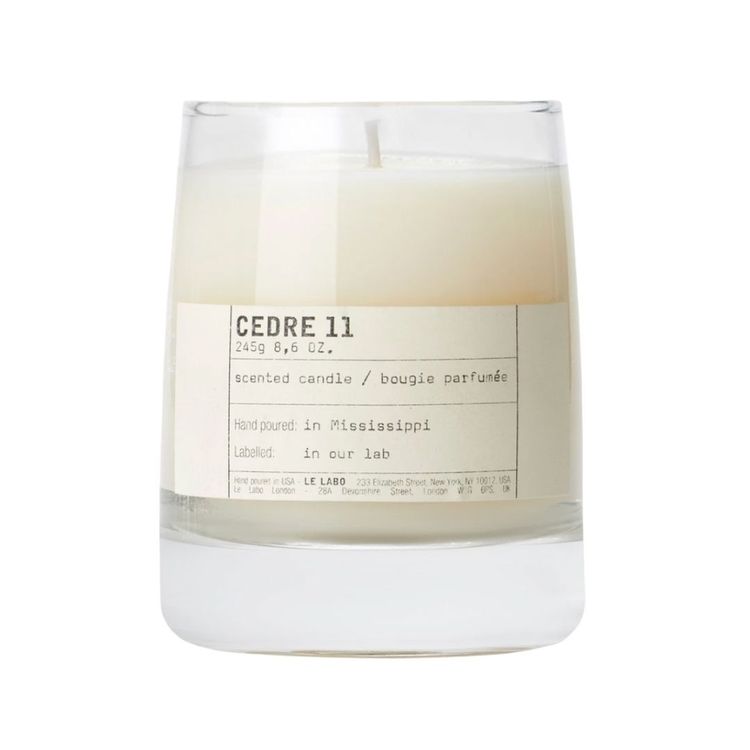 Le Labo describes their scent as "cedar, birchwood, gaïac and musky undertones for the darkest, smokiest, and dirtiest of them all." We can't help but agree—this home scent suggests year-round winters and endless romance in perfect resonance with all of our redolent needs.
& Other Stories
Poème Sulfureux Scented Candle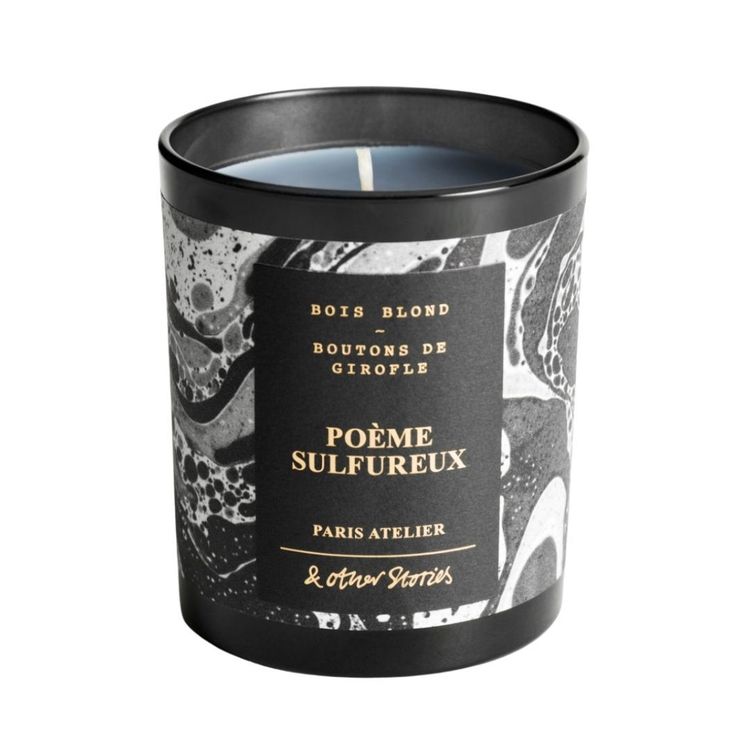 Created in their Paris atelier, & Other Storie's 'Poème Sulfureux' scented candle is an ode to the melancholic poetry popular in 19th-century France. With top notes of clove buds and roasted almonds, a middle consisting of heliotropine and vanilla, and base tones in wooden notes of birch as well as black amber, it's a candle we will keep lit throughout the season.
Jo Malone
Dark Amber & Ginger Lily Scented Home Candle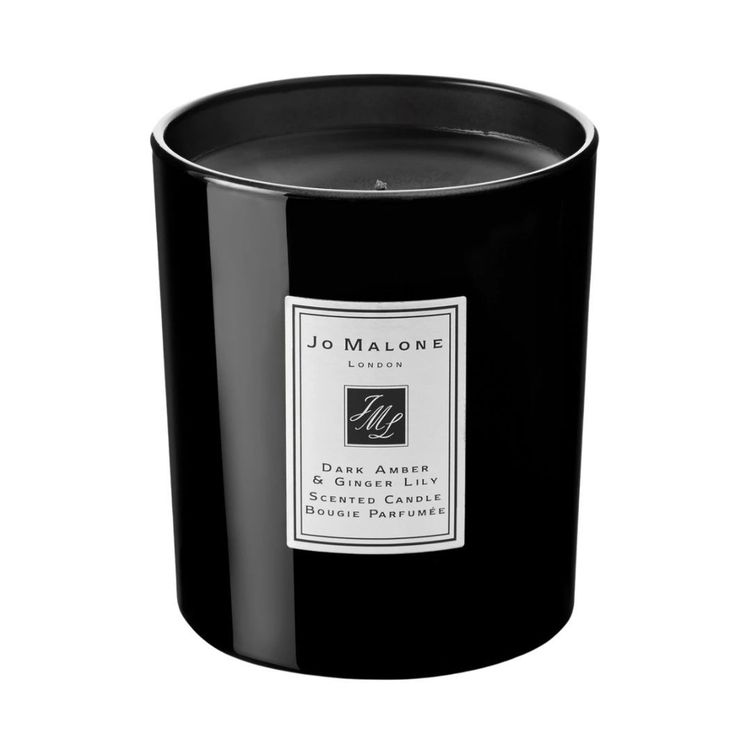 When it comes to mastery of the senses, Jo Malone knows how to create the most covetable scents. In a pleasant blend of unexpected notes, this candle—muted and minimalistic in its design—will envelop the room in amber and black orchid, while cardamon, ginger and water lily trail behind.
Diptyque
Baies scented candle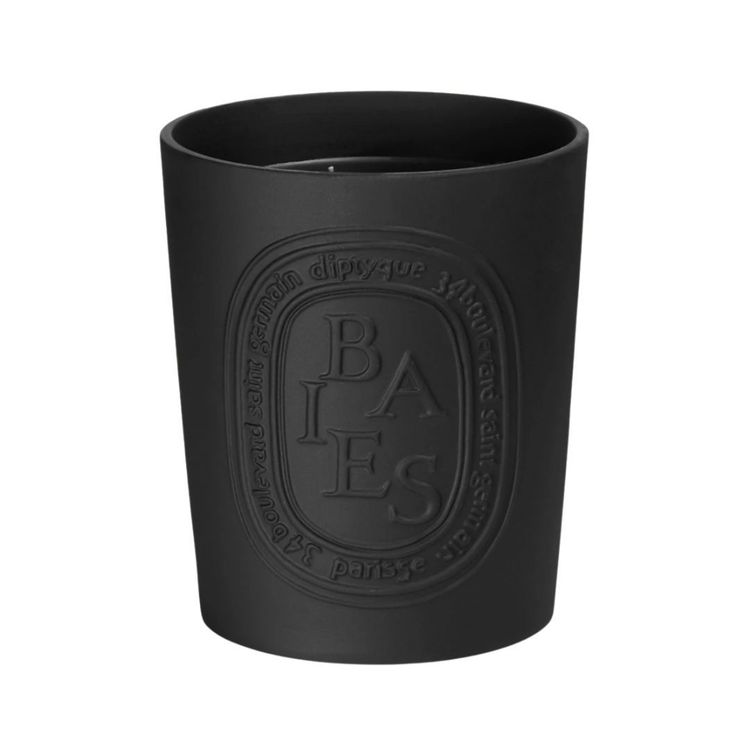 When you look at each handmade porcelain vessel it is unsurprising that it was a painter, a theater director and an interior designer who launched Diptyque on Boulevard Saint-Germain in Paris. Each candle speaks to the artistic flair of the three friends—here, topped with three wicks, this black 'Baies' candle is fragranced with a bouquet of roses and notes of blackcurrant leaves in a nod to the label's iconic scent L'Ombre dans L'Eau, .
Boy Smells
Cashmere Kush scented candle
What started as experimental candle-making in a Los Angeles kitchen has evolved into a world-coveted range of olfactory offerings that are so much more—now the label defies stereotypes and straddles the binary with their intriguing scents and effortlessly chic vessels. Upgrade your "me time" and unwind with this decadent, hazy and wonderfully herbal scent.
Lumira
Candle accessory set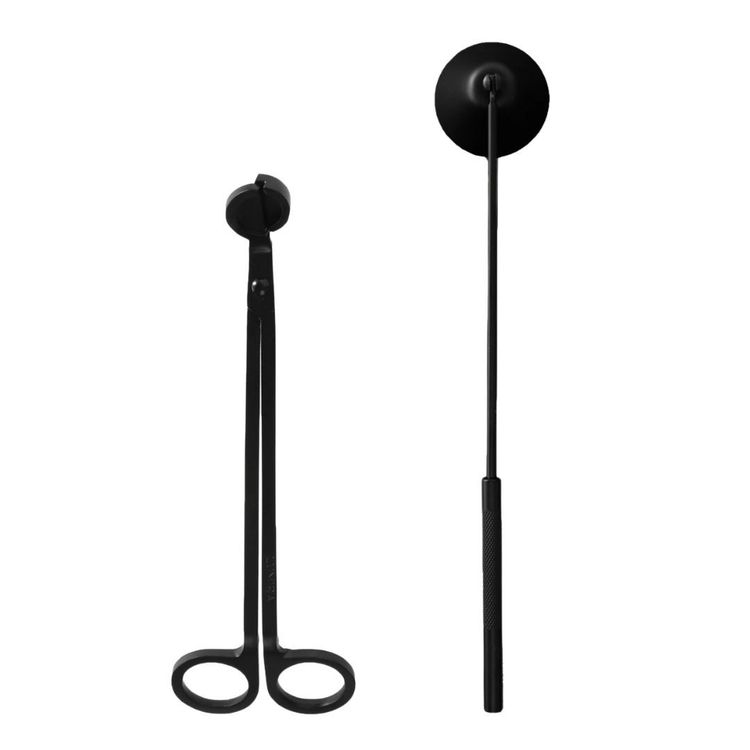 When expertly burning candles, some etiquette is required. Sloppy candle maintenance can lead to a lopsided wick that burns more glass than wax, effectively killing your favourite flambeau. There's more to burning a candle than lighting a match, meaning an investment in these matte black metal tools may determine the life span of your candles.