A masterclass from Vogue Scandinavia's fashion editors in the Nordic way of wearing white
All products featured on Vogue are independently selected by our fashion editors. However, when you buy something through our retail links, we may earn an affiliate commission. These products are only available to Scandinavian customers.
An all-white ensemble is the perfect way to look polished from head to toe. Our tip to master the Scandinavian way of wearing white: think of it as an immaculate blank canvas to decorate with gilded accents.
Here are the 7 Scandinavian-sourced pieces which our fashion editors have curated to master the Nordics' minimal, sustainable and gender-fluid approach to white.
Sleeveless dress by DAY Birger et Mikkelsen
This sleeveless dress from Danish label DAY Birger et Mikkelsen is cut from wool-mix with a soft tactile finish. It skims the knee with a peek-a-boo slit at the front, while the structured shape is defined with exposed seams.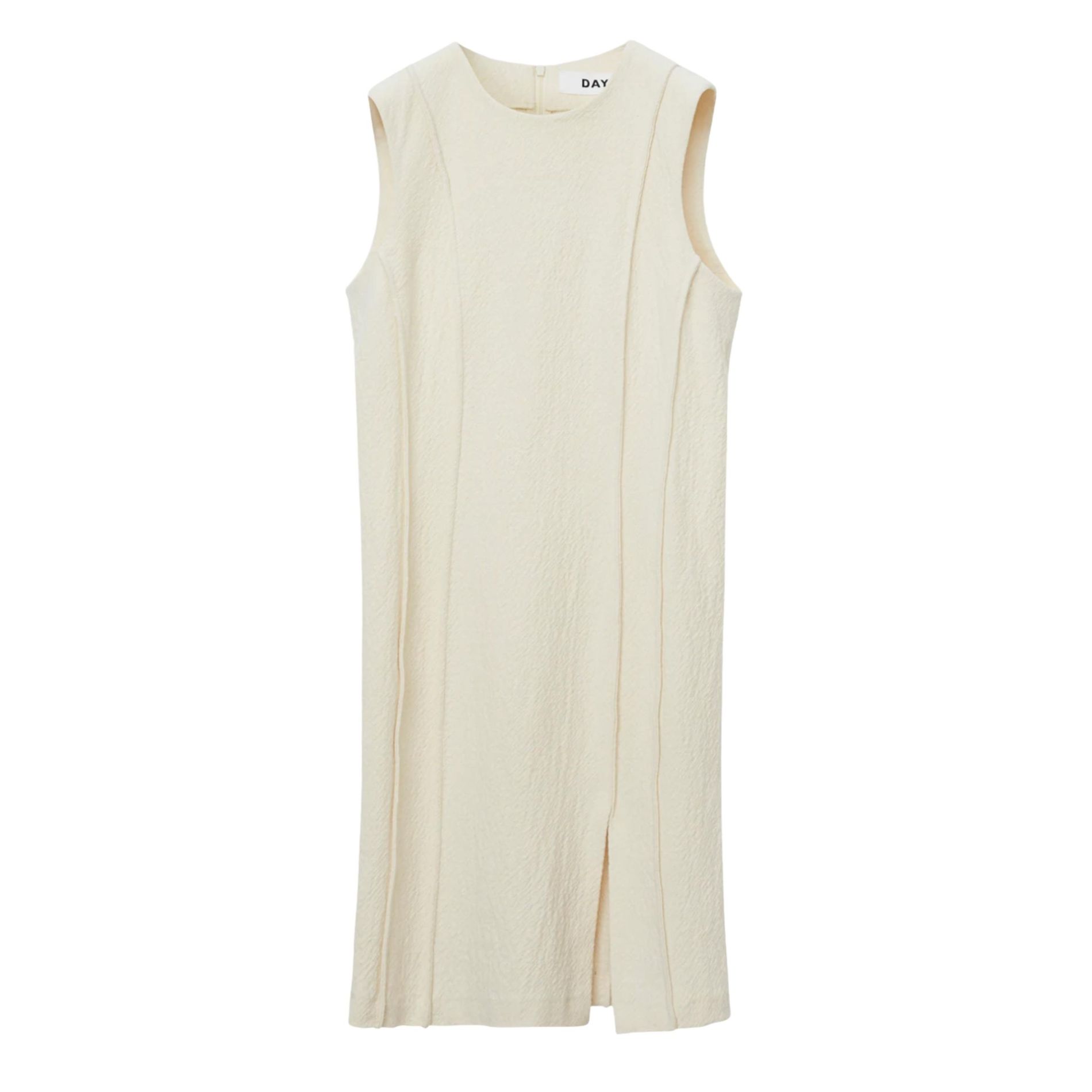 Shoulder bag by Little Liffner
Make a subtle statement with Swedish label Little Liffner's shoulder bag, which is sustainably crafted from Italian leather sourced from by-products of the meat industry. The 'Maccheroni' name is a wink to the pasta shell-inspired clasp at the front.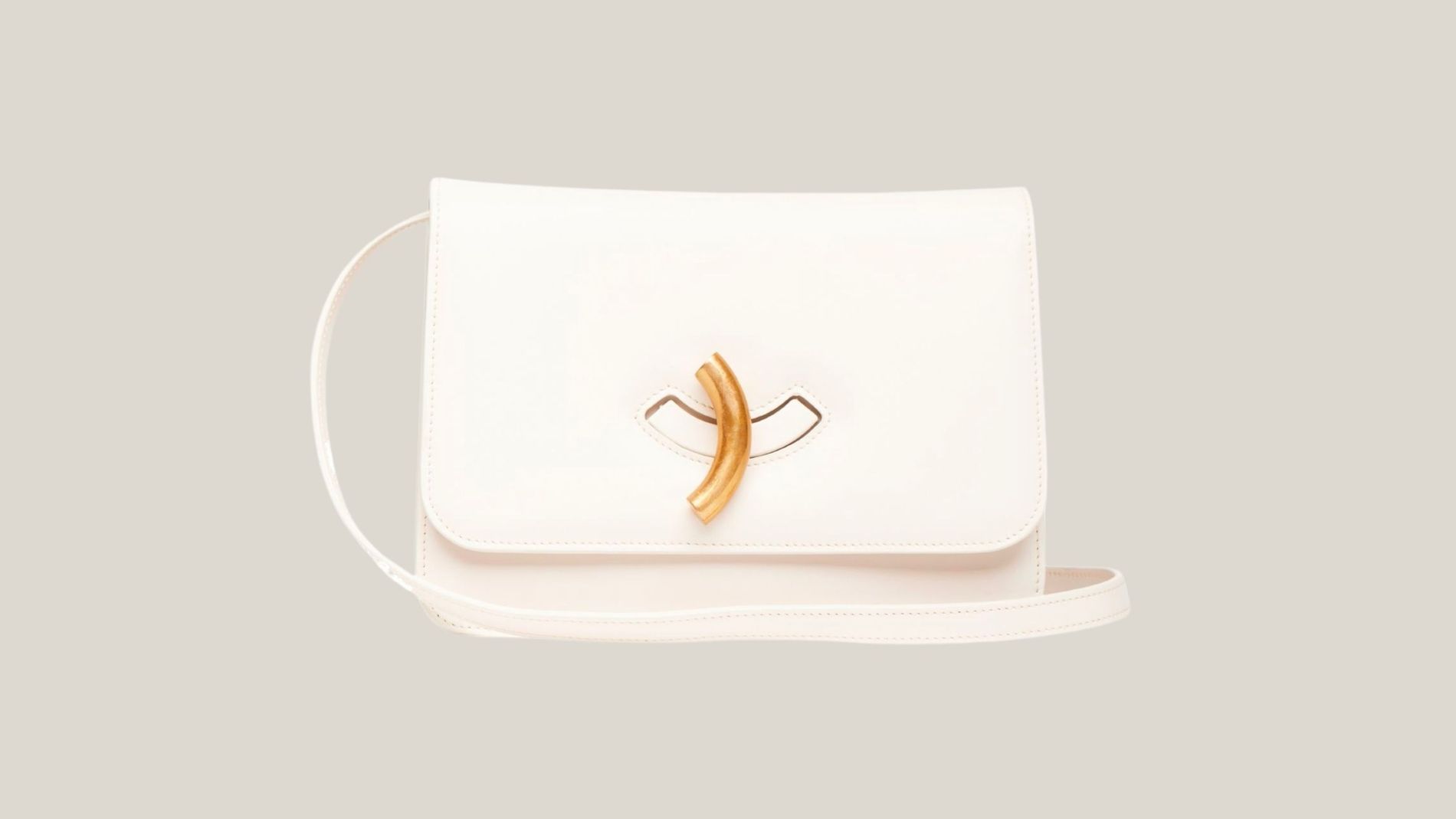 Crystal and enamel ring by Sophie By Sophie
Sophie Gyllenhammar, the Swedish designer behind Sophie by Sophie, has created the must-have ring. It is formed of gold-plated recycled silver which is coated in optic white enamel and topped with a sparkling white rock crystal.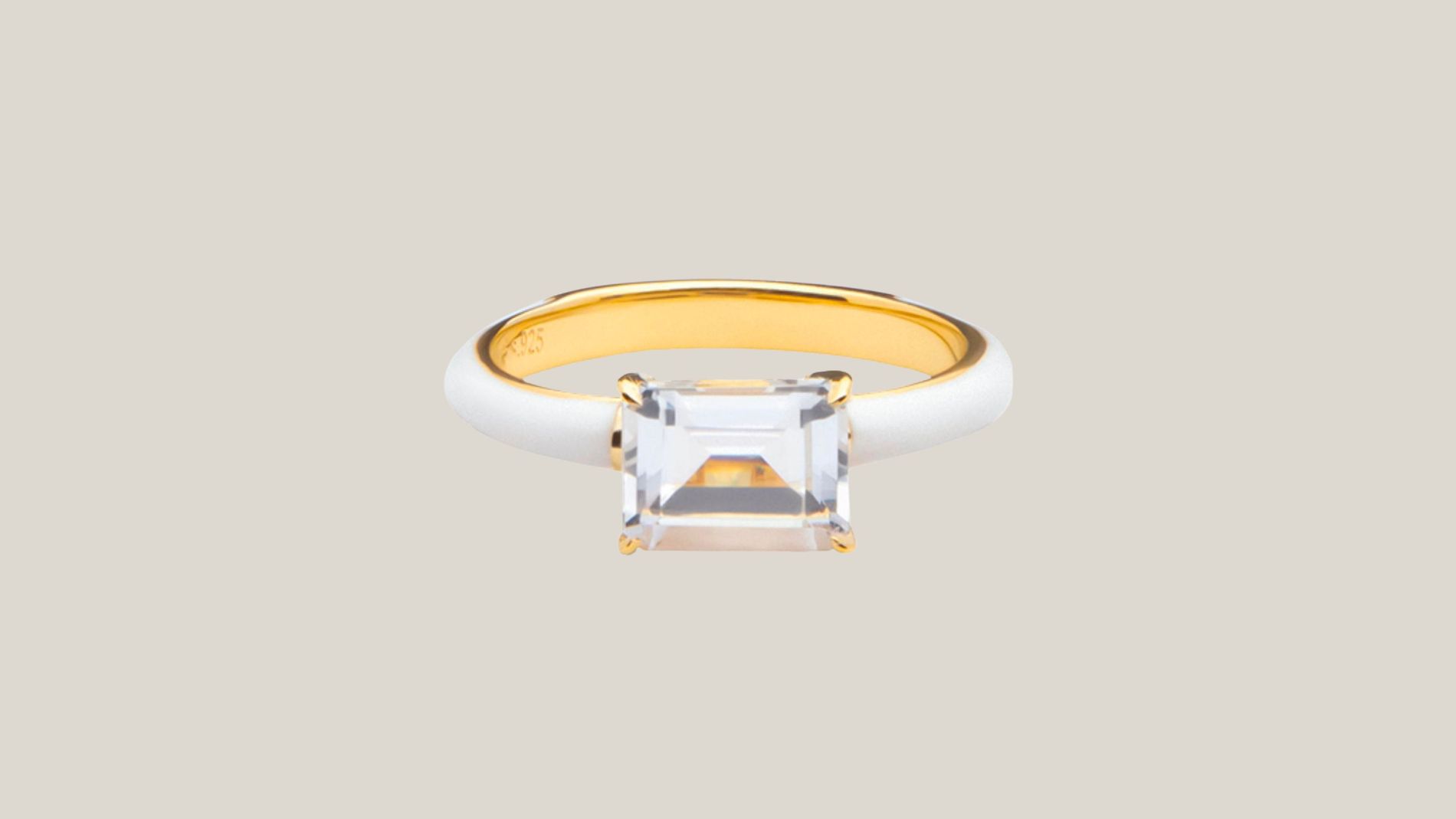 Wide-leg trousers by HOPE Stockholm
Stockholm-based label HOPE takes a genderless approach to their designs, meaning these wide-leg trousers are the silhouette of the season for all. They're tailored from a luxurious and breathable blend of organic cotton and linen, with pleated fronts and a classic five-pocket finish.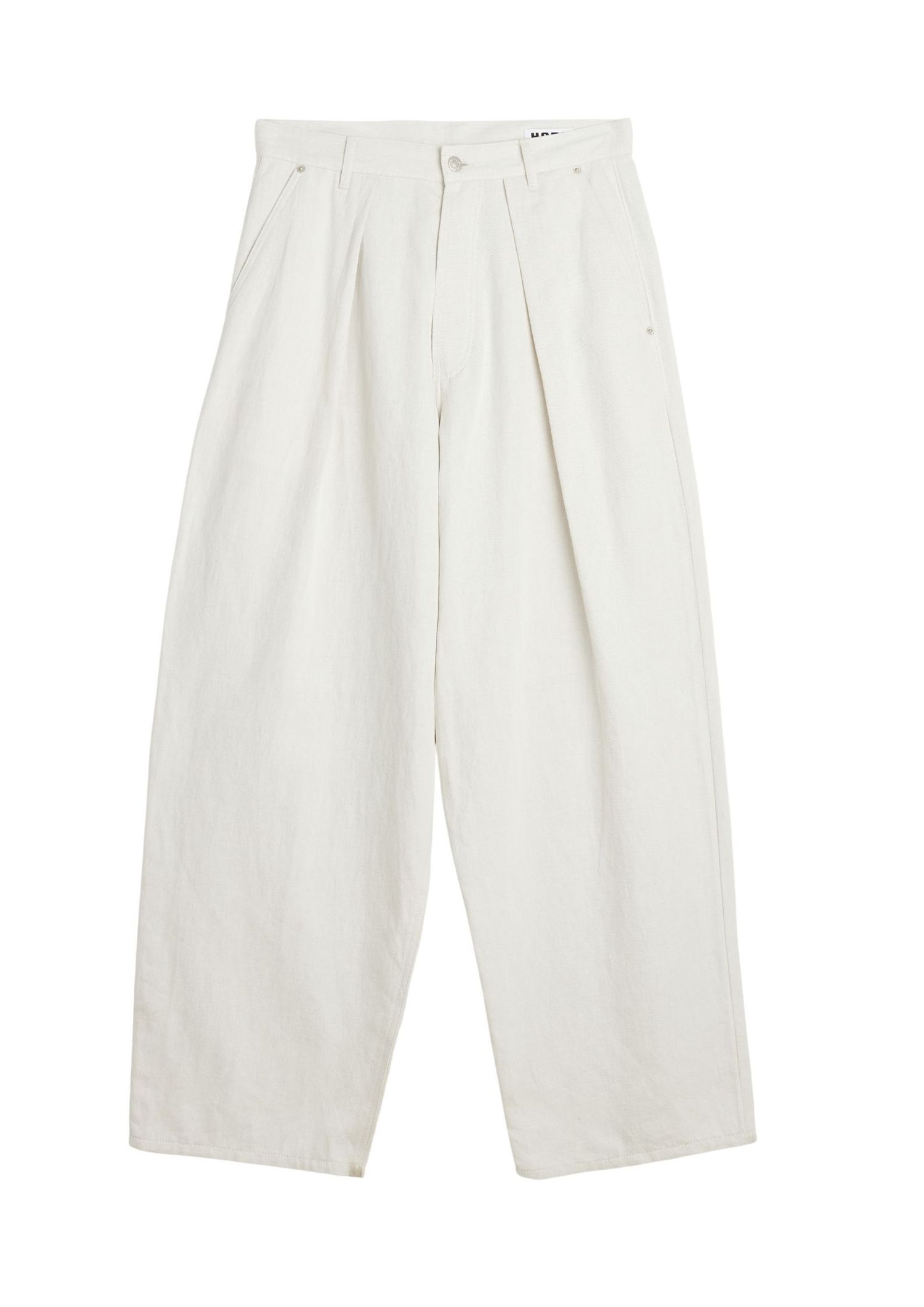 Aviator sunglasses by Nividas
From Swedish eyewear label Nividas' latest collection, these sunglasses offer a classic aviator silhouette with a slender gilded metal frame. The gradient brown lenses will add dimension to any all-white look, or you can customise the tint to your taste.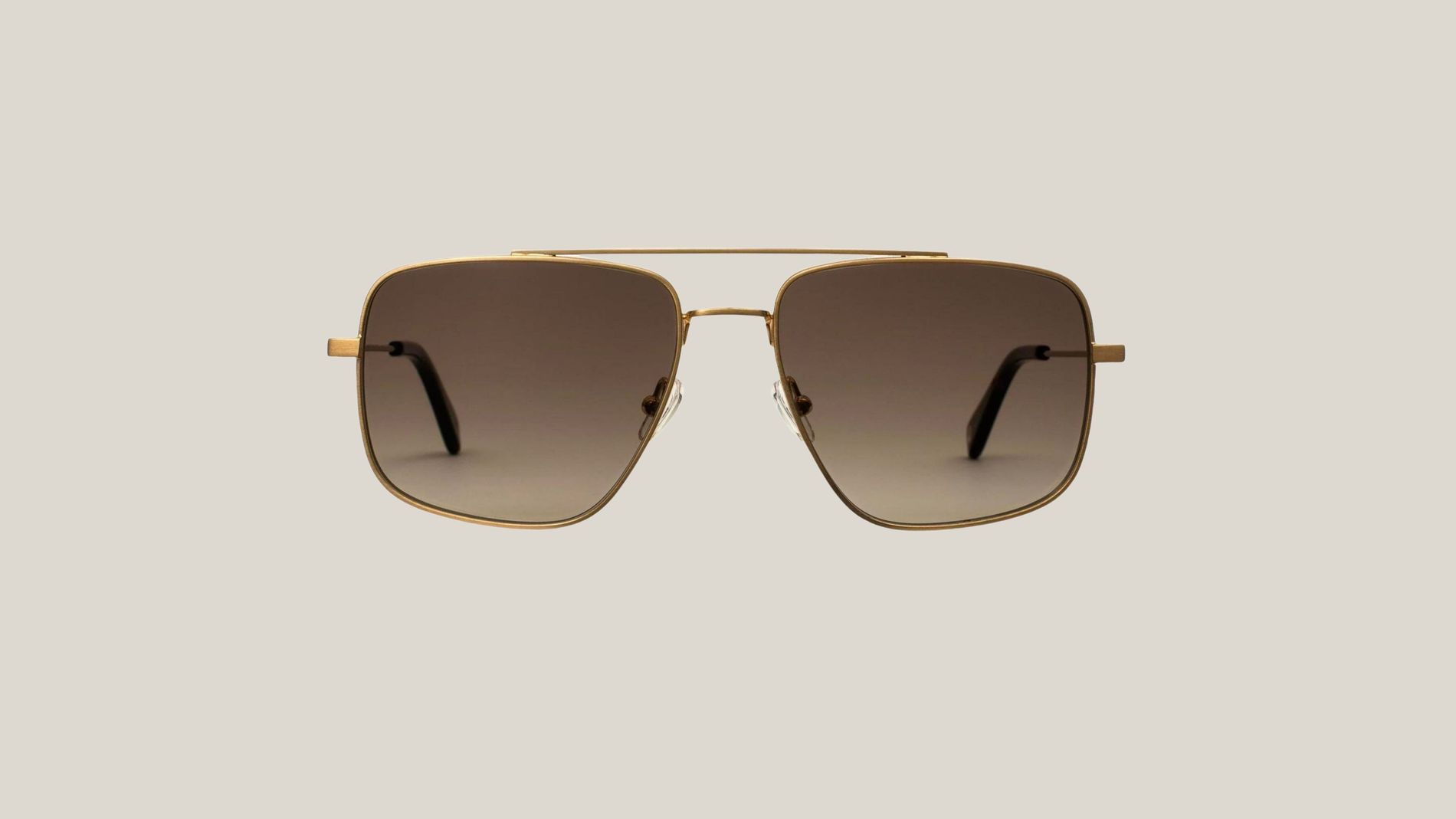 Cashmere vest by Santosh
The ideal layering piece, this sleeveless ribbed-knit vest from Scandi favourite Santosh is slightly cropped to fall at the waist. It is knitted from super soft cashmere which has been sustainably sourced directly from Mongolian sheep herders.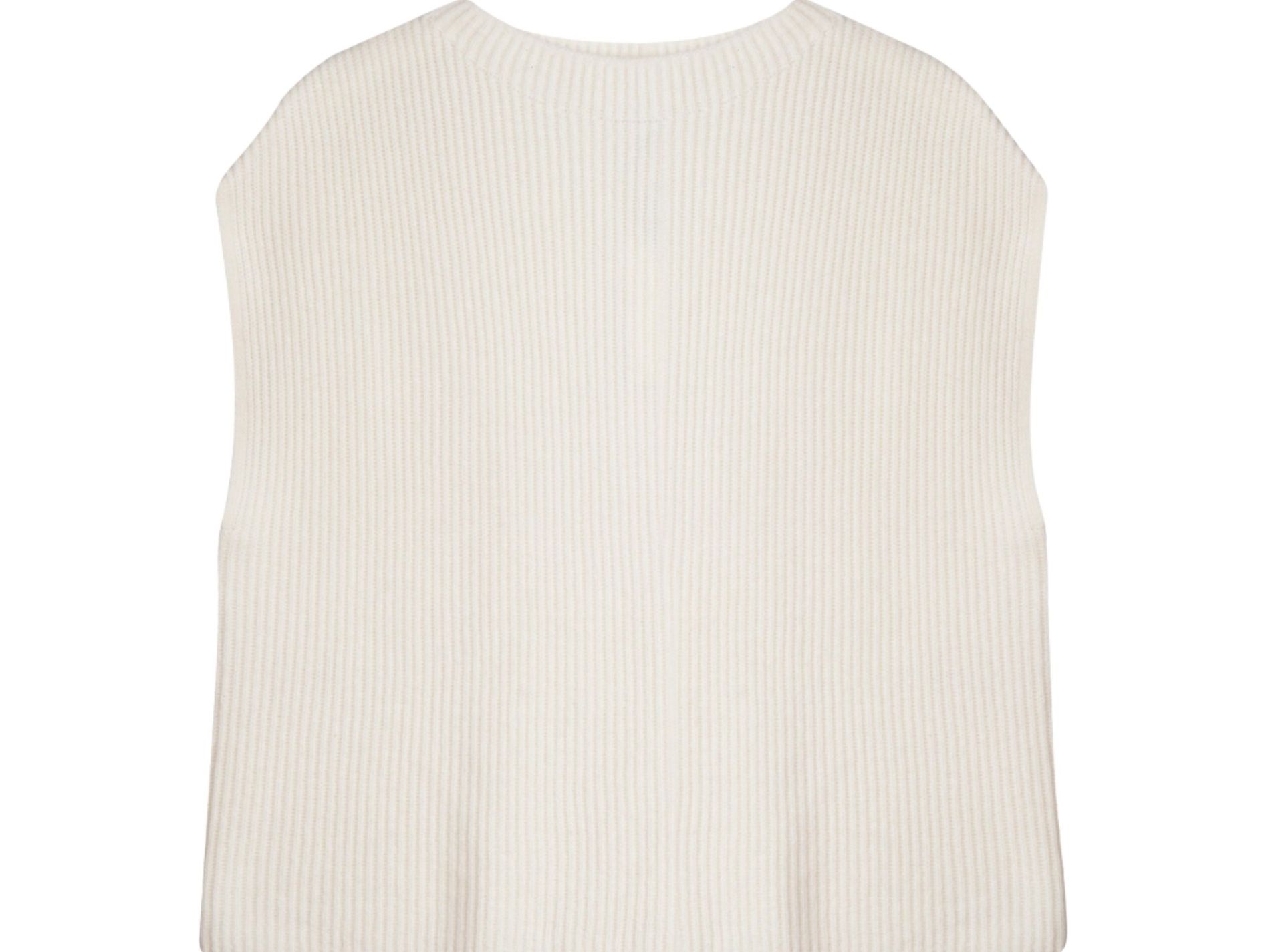 Pearl earring by Nikolaj Storm
A one-of-a-kind Keshi pearl swings from this Nikolaj Storm gold-plated hoop earring, creating a wearable work of art for both men and women that has been handmade in Copenhagen. Known for their lustre, Keshi pearls are a natural by-product of the cultured pearl process. Wear as a pair, or as we prefer, style the earring solo like the gender-fluid Danish designer does.