Make your blush work harder, in this surprising makeup placement
All products featured on Vogue are independently selected by our editors. However, when you buy something through our retail links, we may earn an affiliate commission.
Rabens Saloner presented their first-ever physical show for their new Spring/Summer 22 collection at Copenhagen Fashion Week and with their tie-dye and dip-dyed pieces, the models mesmerised the audience with a blush placement -or dare we say, combination - that only left us wanting more.
Makeup, among many other things, is meant to be fun and playful, and this is something that Trine Skjøth and Jan Stuhr, makeup artists responsible for the looks, know by heart. Saloner's presentation was invigorating, combined with a plethora of colour on the eyes, cheeks and temples of the models. Not just sticking to the typical pink palette of blushes.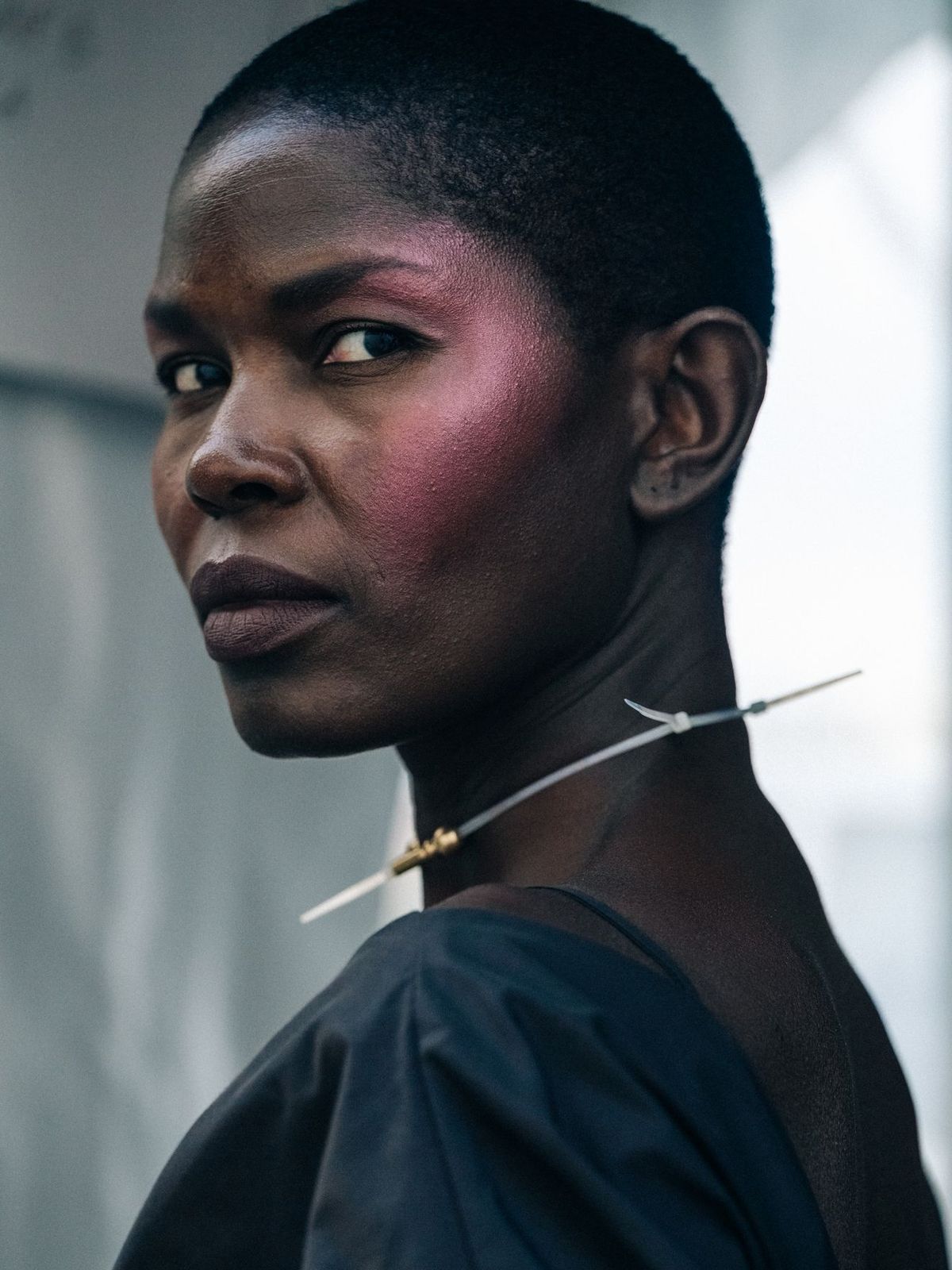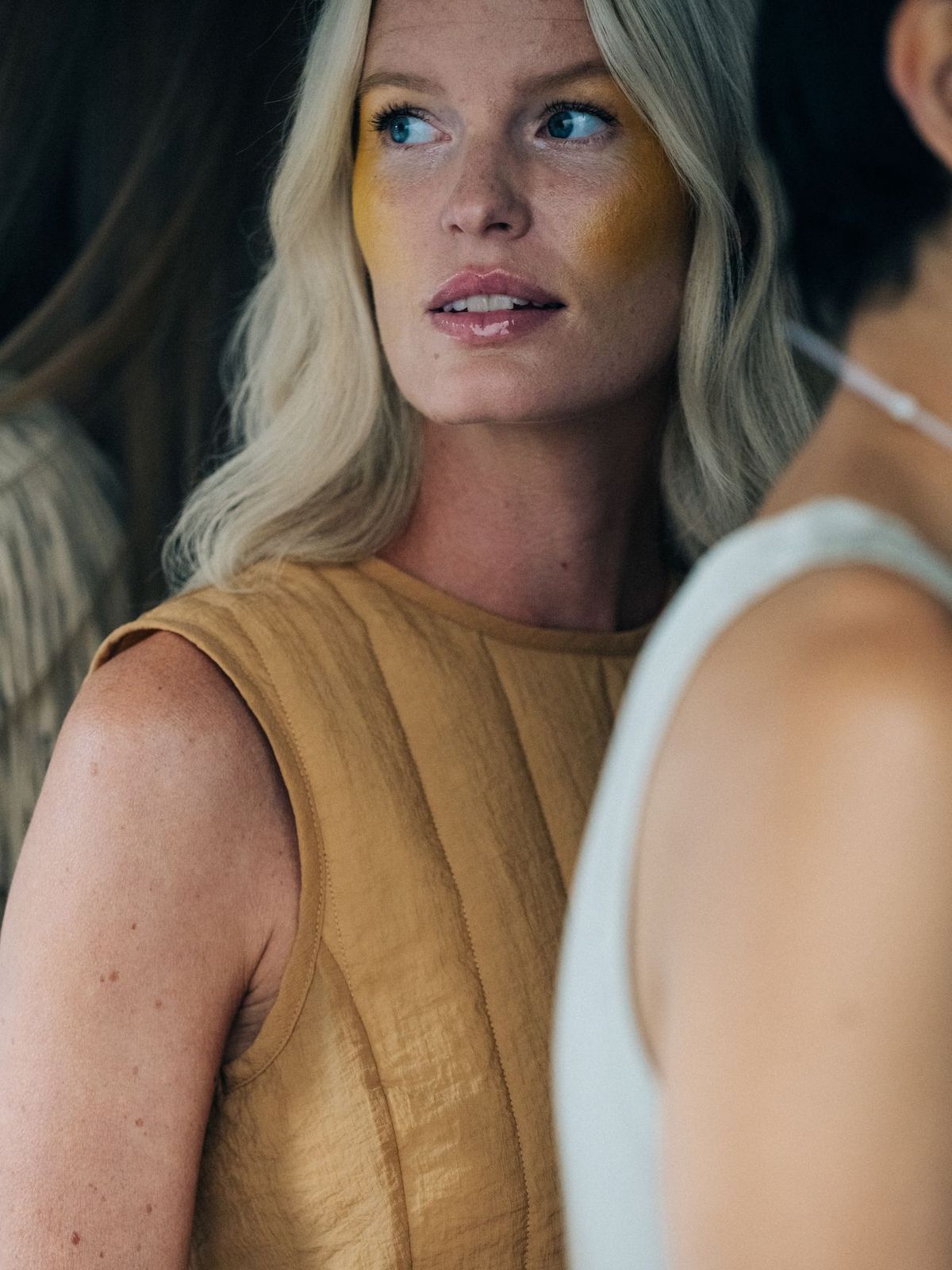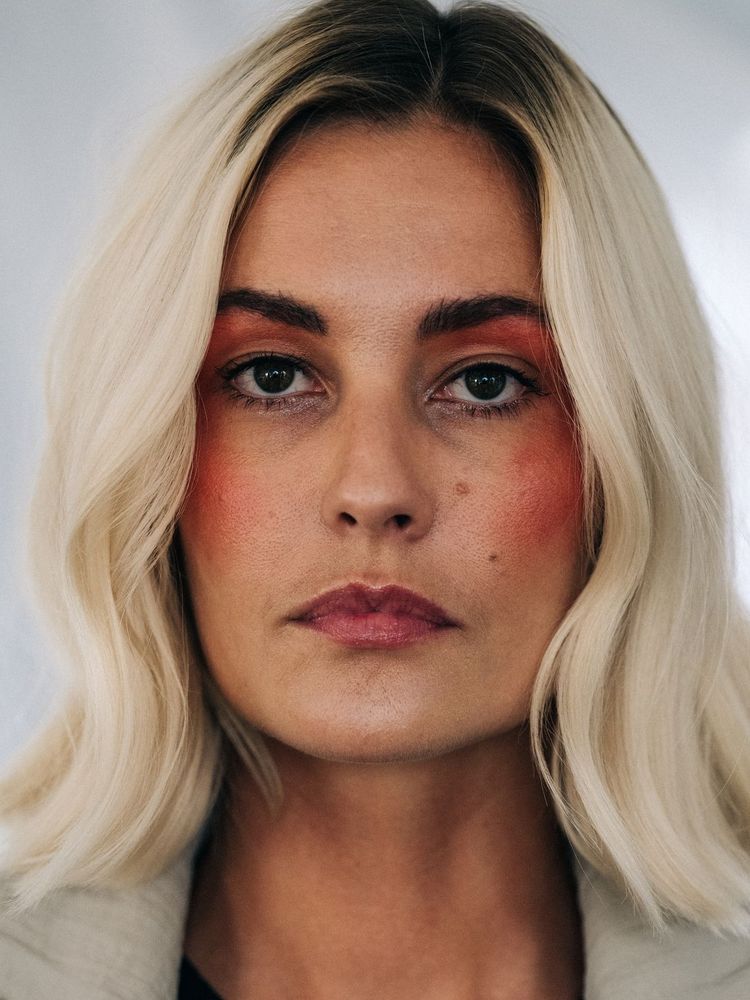 One aspect is crucial in the achievement of this particular look. Similar to our Hilma af Klint fashion editorial, this depends on the unique blush placement. With the adequate application, you can brighten your whole complexion and get a faux-facelift that in this particular case, merges blush right into the colour placement of the eyes.
So, to get this look, apply a regular monochromatic eye look using your blush as an eye shadow, focusing on the crease and brow bone area but leaving the lid colourless. Then apply your blush placement of choice - although we recommend a high cheek almost highlighter type application, and then merge together. Literally connect the pigments by either bringing down the wing of the eye or bringing up the high cheek pigment through the temple.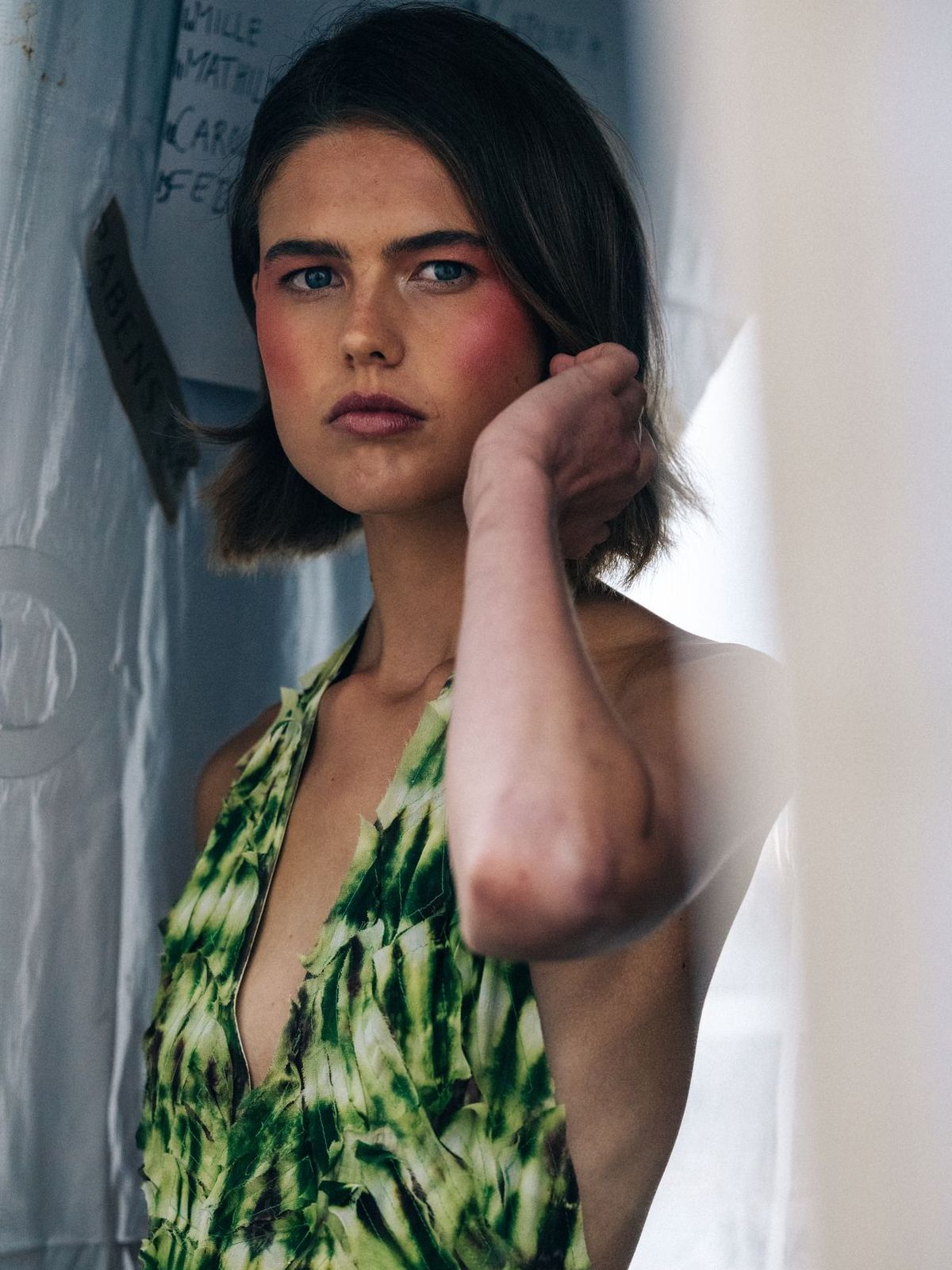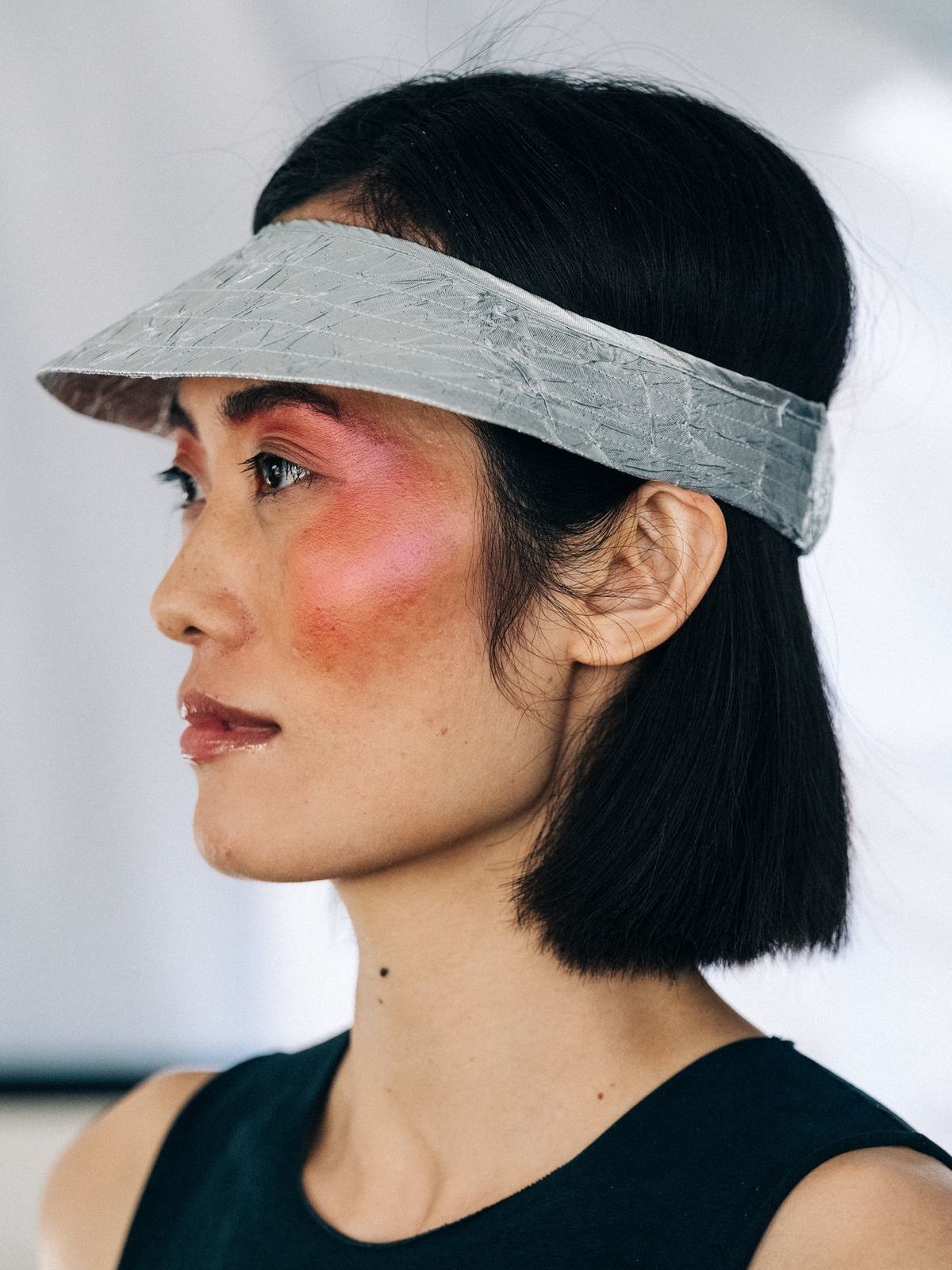 Here, more is definitely more, and part of the look is to have fun and be over the top with the pigment. Forget about a subtle blushing or a quiet colour application, go all in; and it doesn't even have to be with red if that's not your thing. Whether you opt for oranges, violets or even marigolds, the point of this aesthetic is to do more, always more.