These five iconic shapes will stand the test of time as you invest in your ever-lasting eyewear wardrobe. Here, Vogue Scandinavia lists the best sunglasses for each shape to buy now
All products featured on Vogue are independently selected by our editors. However, when you buy something through our retail links, we may earn an affiliate commission.
With spring in full swing, the accessory on everyone's mind (and shopping list) is a pair of faultless sunglasses. As well as giving your eyes necessary protection from the sun's glare, sunglasses elevate your style, show off your personality and add a certain sense of incognito glamour to an everyday look.
As we refocus our wardrobes and prepare for some summer sun, frames that will last us season after season are the new styles to covet. Gone are the days of spending on trend-driven eyewear; instead, we're leaning towards classic, timeless shapes. With this in mind, these are the five staple styles we've hand-picked to become part of our eyewear wardrobe.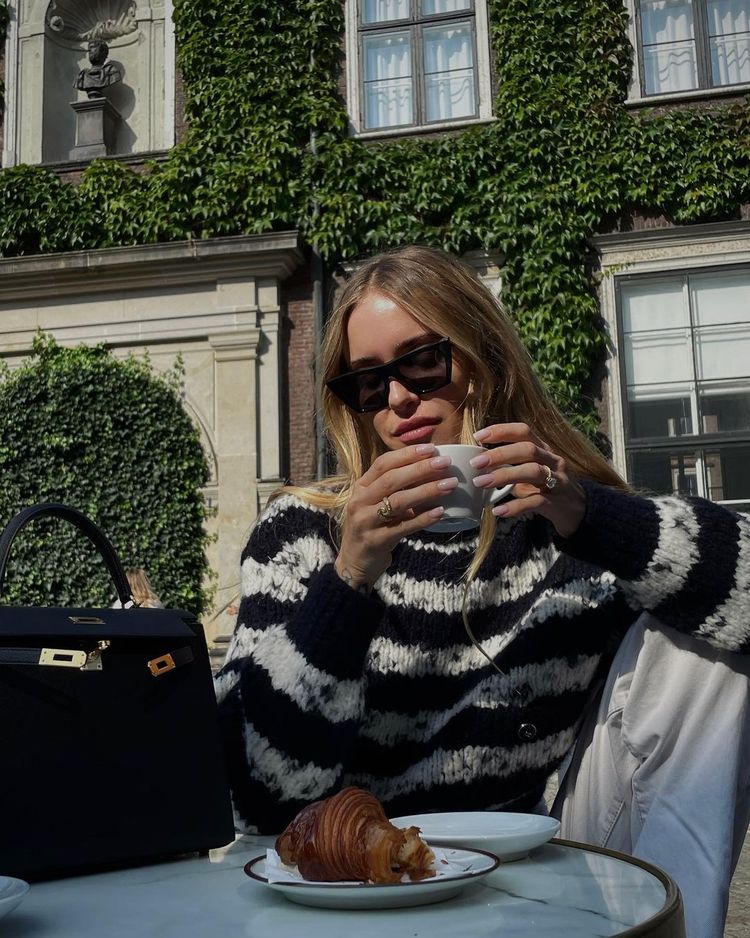 Pernille Teisbaek styles her classic cat-eyes with a striped sweater and Birkin bag. Photo: @pernilleteisbaek
The cat-eye
Invented by Altina Schinasi and inspired by Venetian harlequin masks, the cat-eye frame was designed to make glasses an attractive prospect for women and is still associated with glamour and seduction today.
First popularised in the 1930s, the cat-eye transitioned into a Hollywood staple in the 1950s and was famously sported by screen stars like Marilyn Monroe and Grace Kelly. And who could forget those oversized Oliver Goldsmith shades on Audrey Hepburn in Breakfast at Tiffany's in 1961? More recently, the style's 2016 renaissance was triggered single-handedly by a 1950s-inspired cat-eye silhouette designed by Adam Selman x Le Specs, aptly named The Last Lolita.
---
The best-cat eye sunglasses to buy now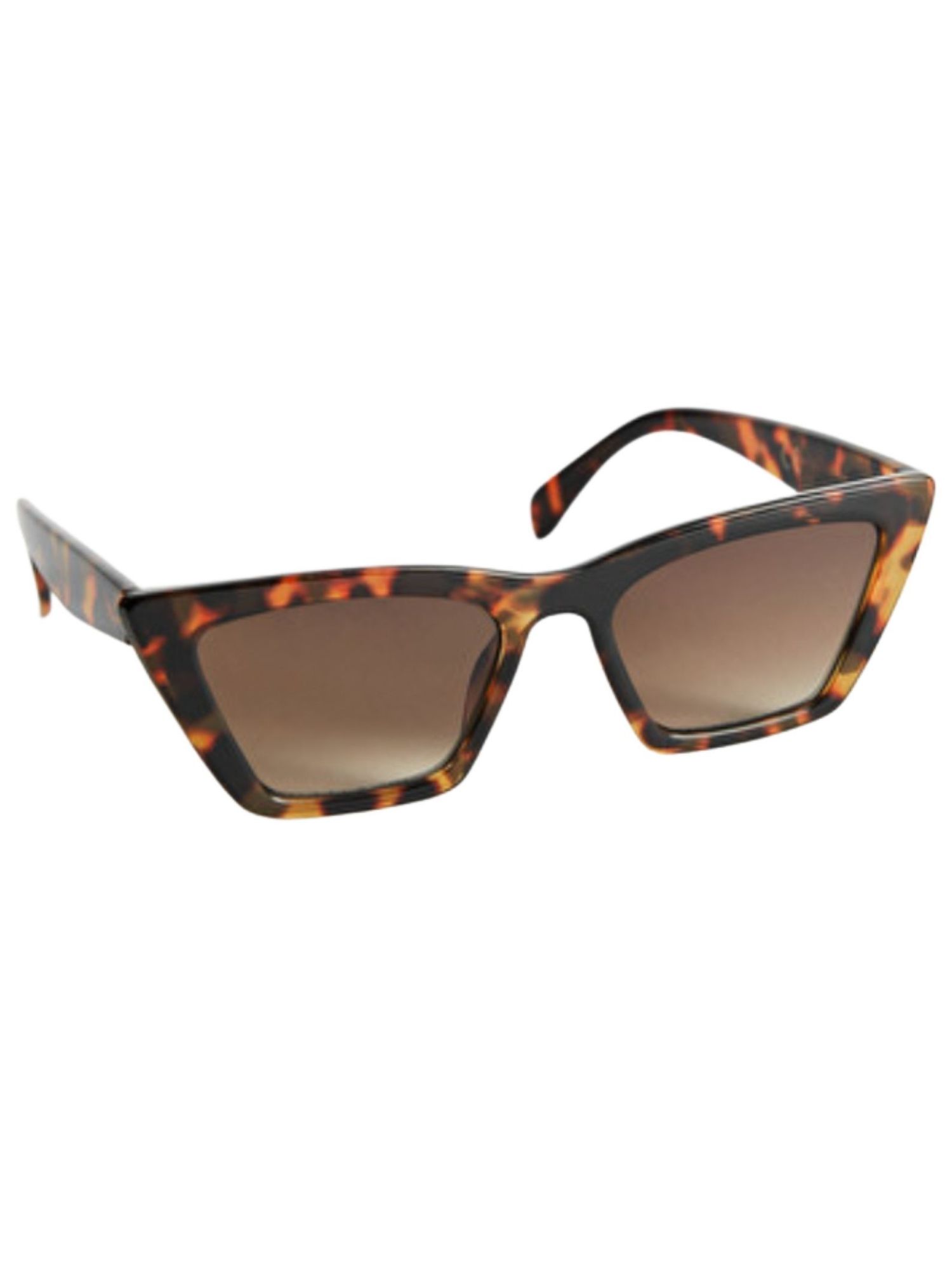 Angular Cat Eye Sunglasses
& Other Stories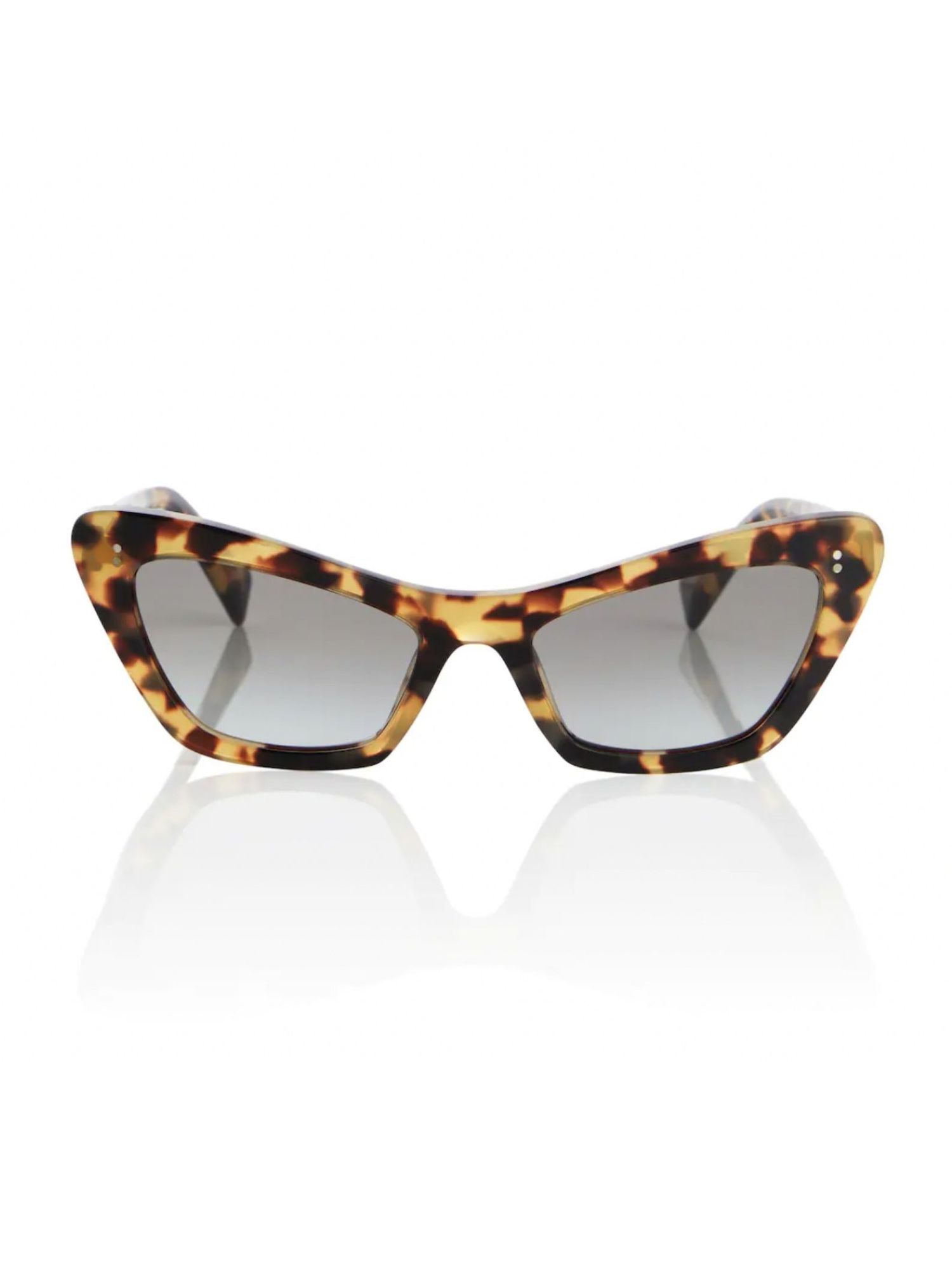 Cat-eye sunglasses
Miu Miu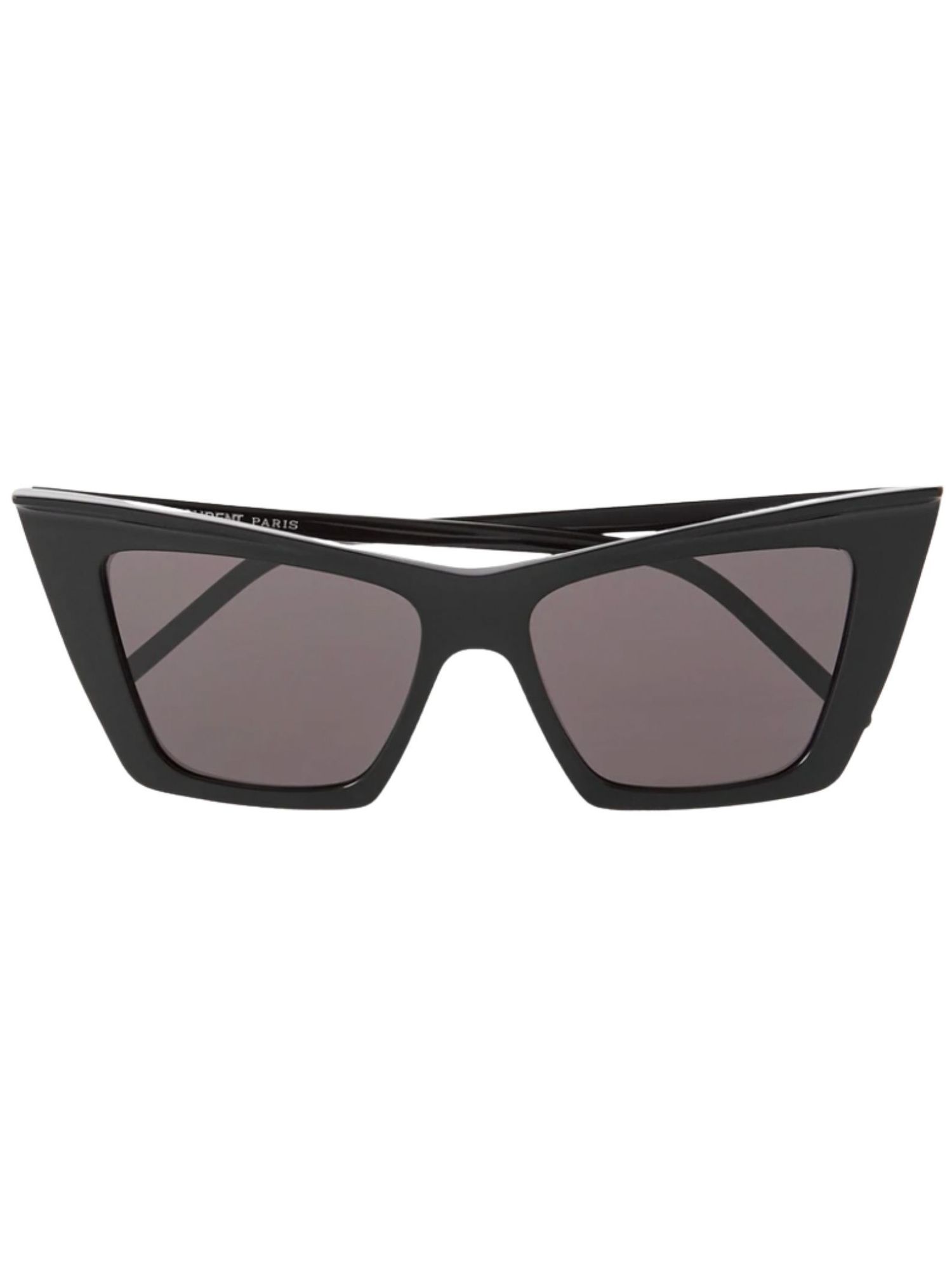 Cat-eye acetate sunglasses
Saint Laurent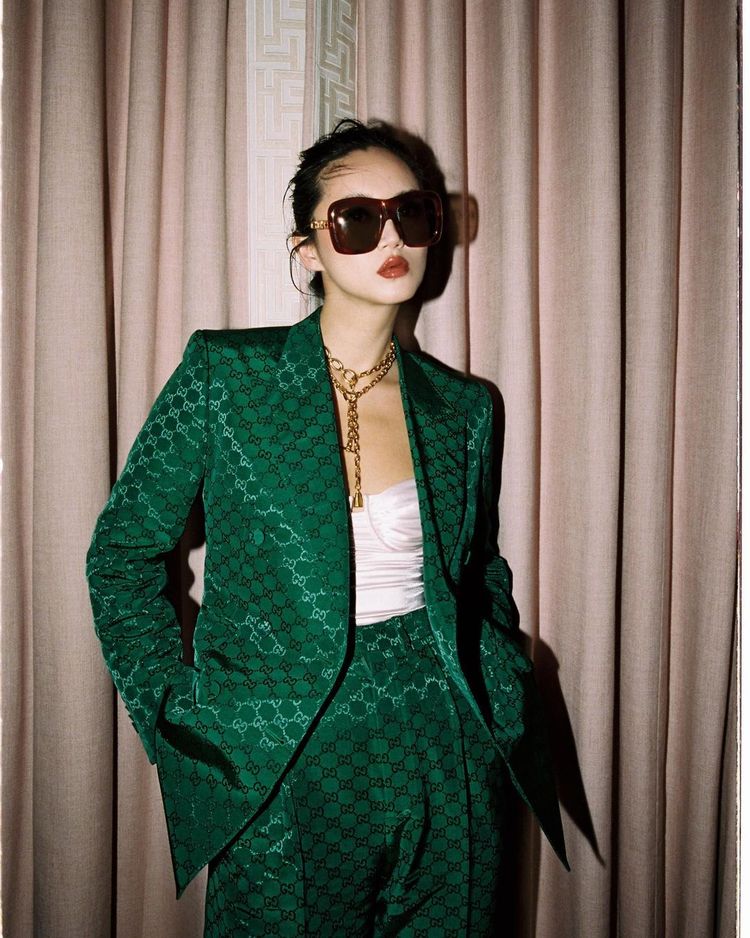 Betty Bachz pairs 1970s oversized frames with a pop of colour.
The oversized
When it comes to out-and-out glamour shades, go big or go home. Made popular by the likes of François Pinton, Pierre Cardin and Christian Dior, these shades are emblematic of the flamboyance of the 1960s and the playfulness of the 1970s and synonymous with their most famous fan, Jackie Kennedy Onassis. With their enormous frames, oversized sunglasses are an excellent choice for people watching or flying under the radar. These days, the place to buy your outsize shades is undoubtedly Gucci, where Alessandro Michele makes them in all manner of colours and designs.
---
Oversized sunglasses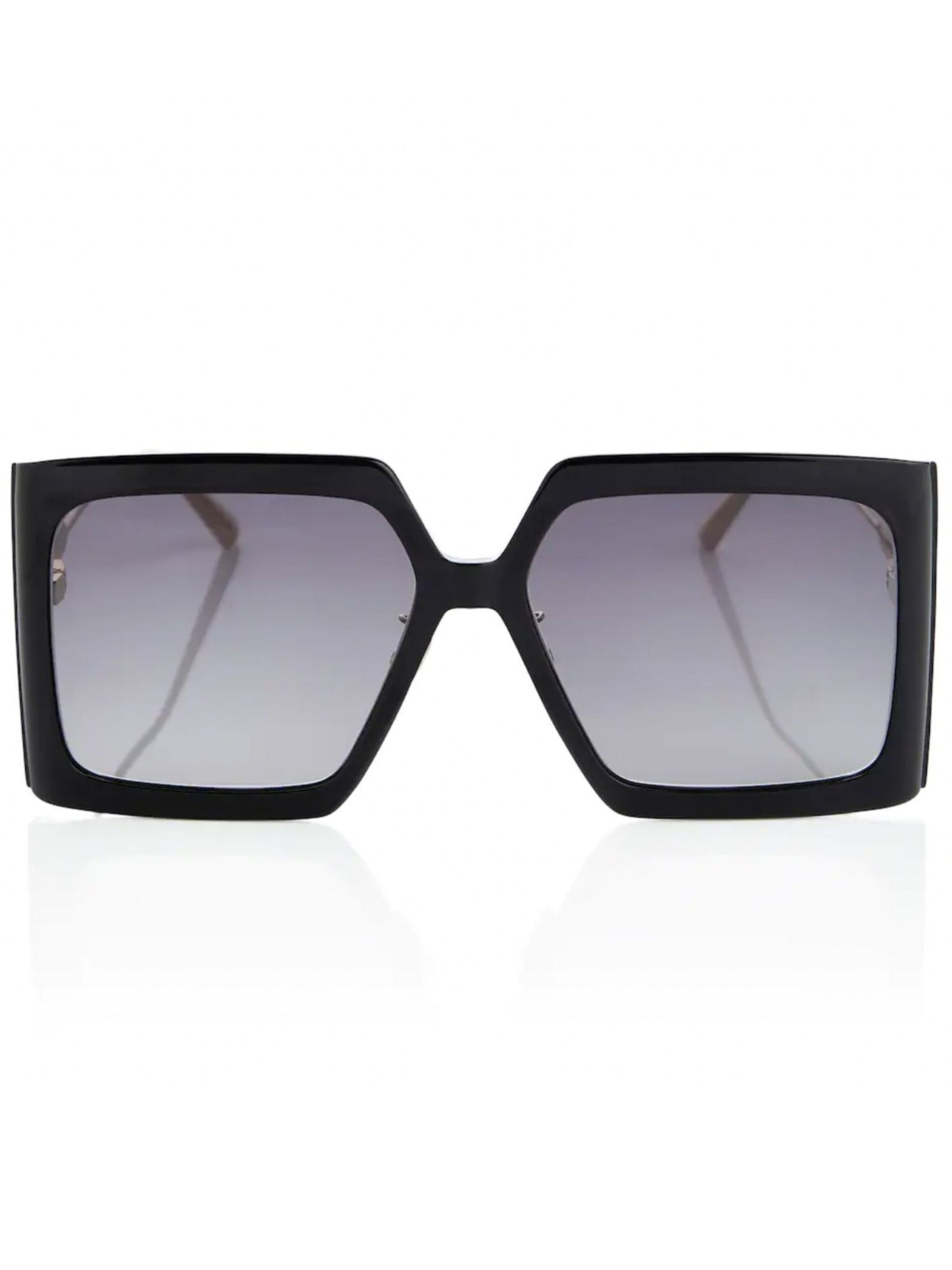 DiorSolar S2U sunglasses
Dior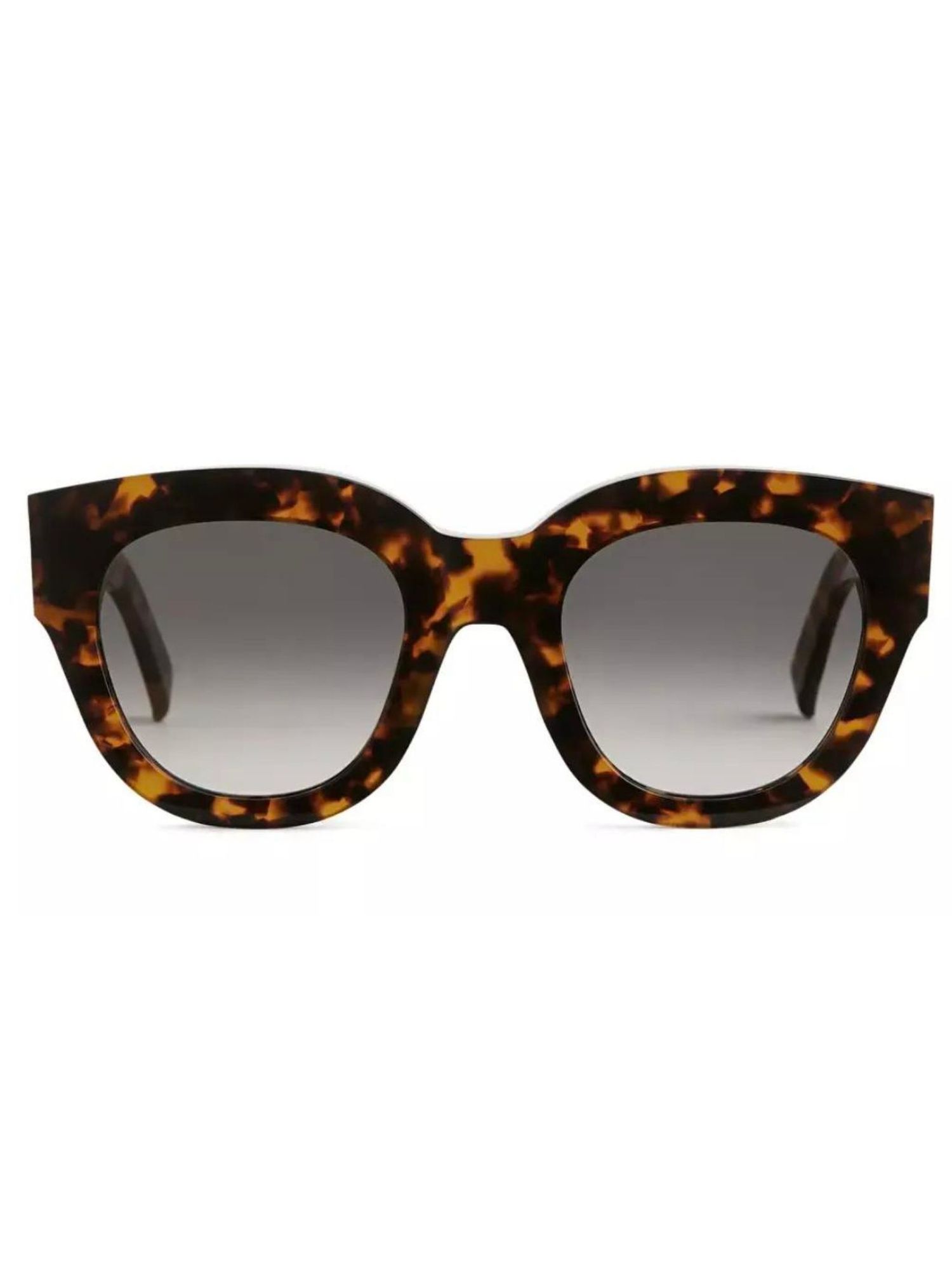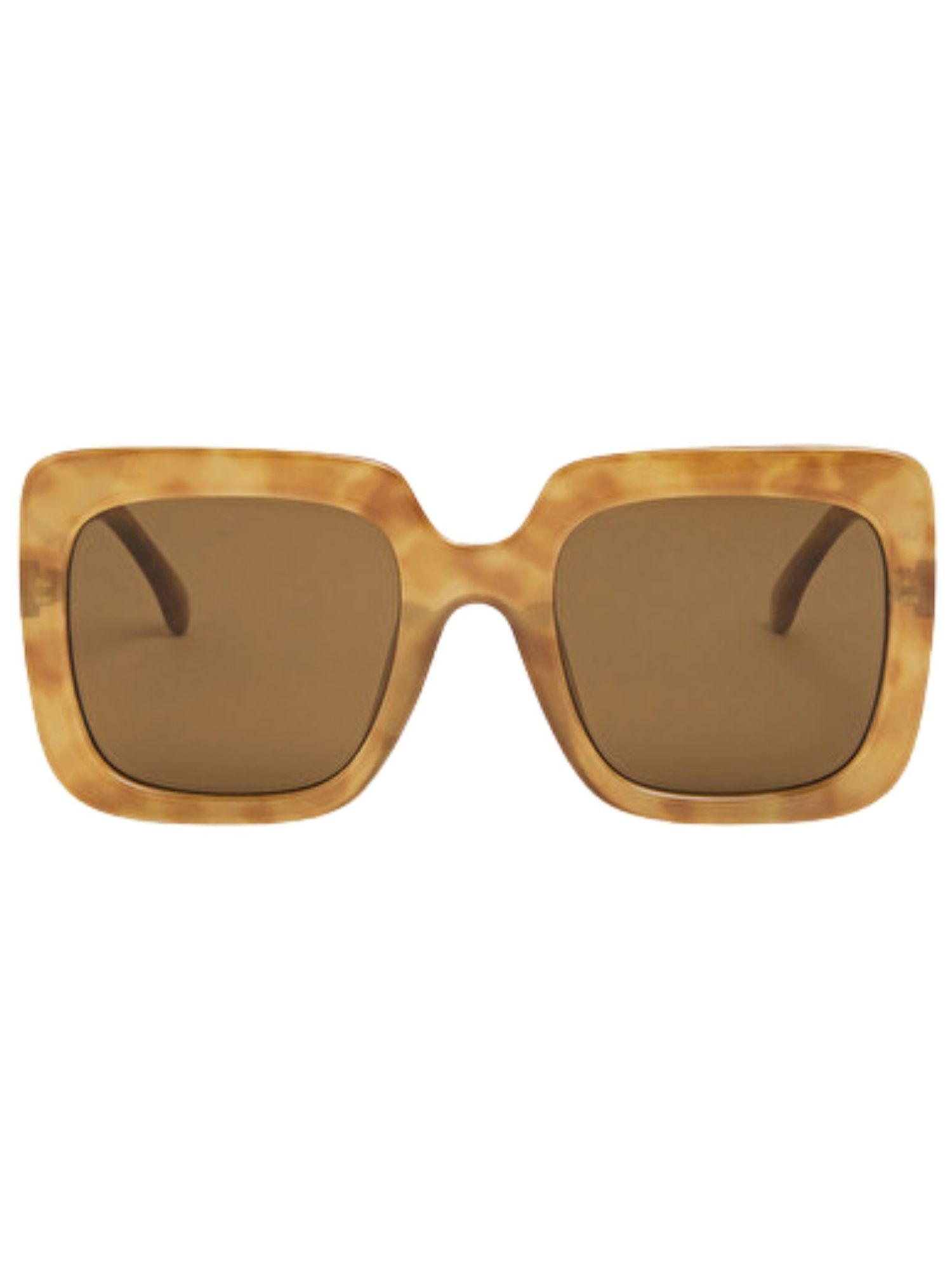 Oversized square sunglasses
Monki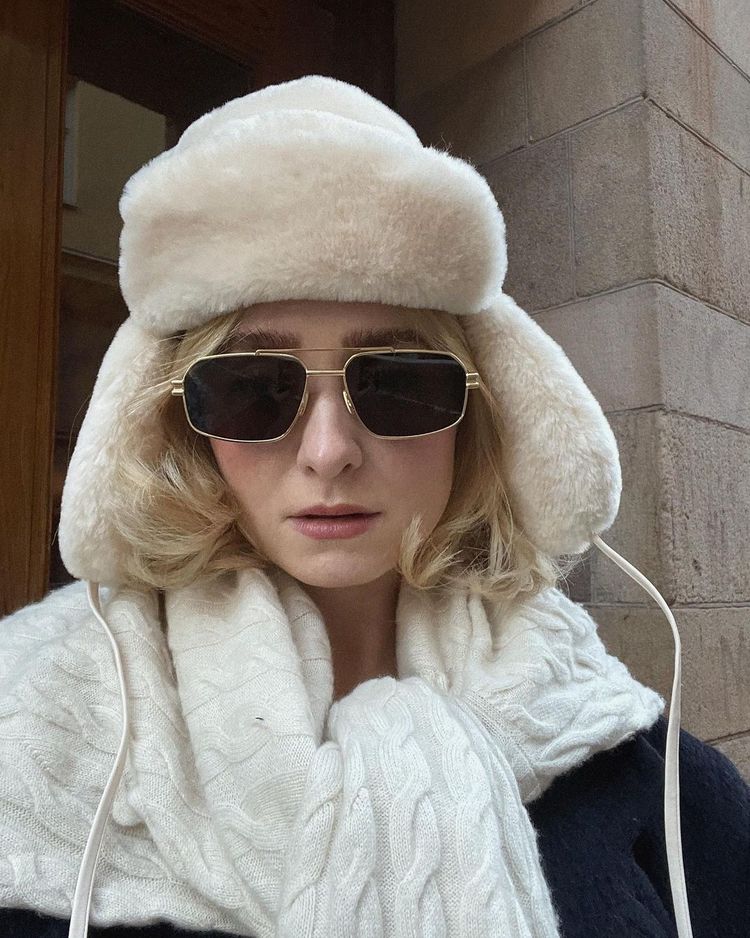 Fanny Ekstedt proves that sunnies are a year-round staple.
The aviator
Once reserved for military pilots who needed sunglasses with reduced glare at high altitude, aviator frames are now part of every major brand's portfolio. Initially worn by men and known as the shades of choice for bad boys (think Marlon Brando in The Wild Ones and Tom Cruise in Top Gun), the style was eventually adopted by women with an equally cool edge, such as Bianca Jagger. Aviator sunglasses experienced a further surge in popularity during the 1980s, largely thanks to Princess Diana, who had a penchant for the oversized, face-shielding kind. Pick yours up at Persol, who make the most classic, hardwearing models.
---
Aviators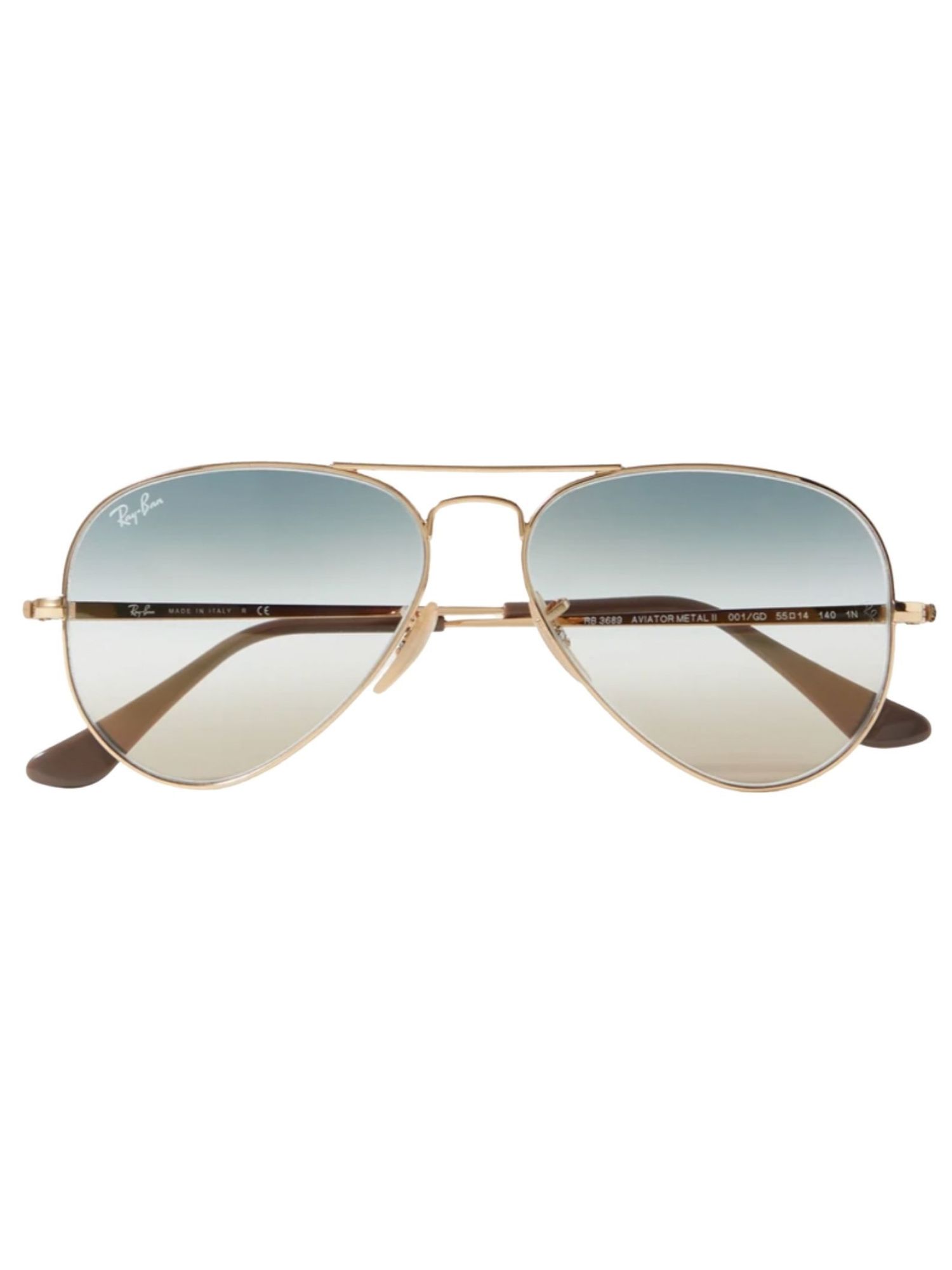 Aviator-style gold-tone sunglasses
Ray Ban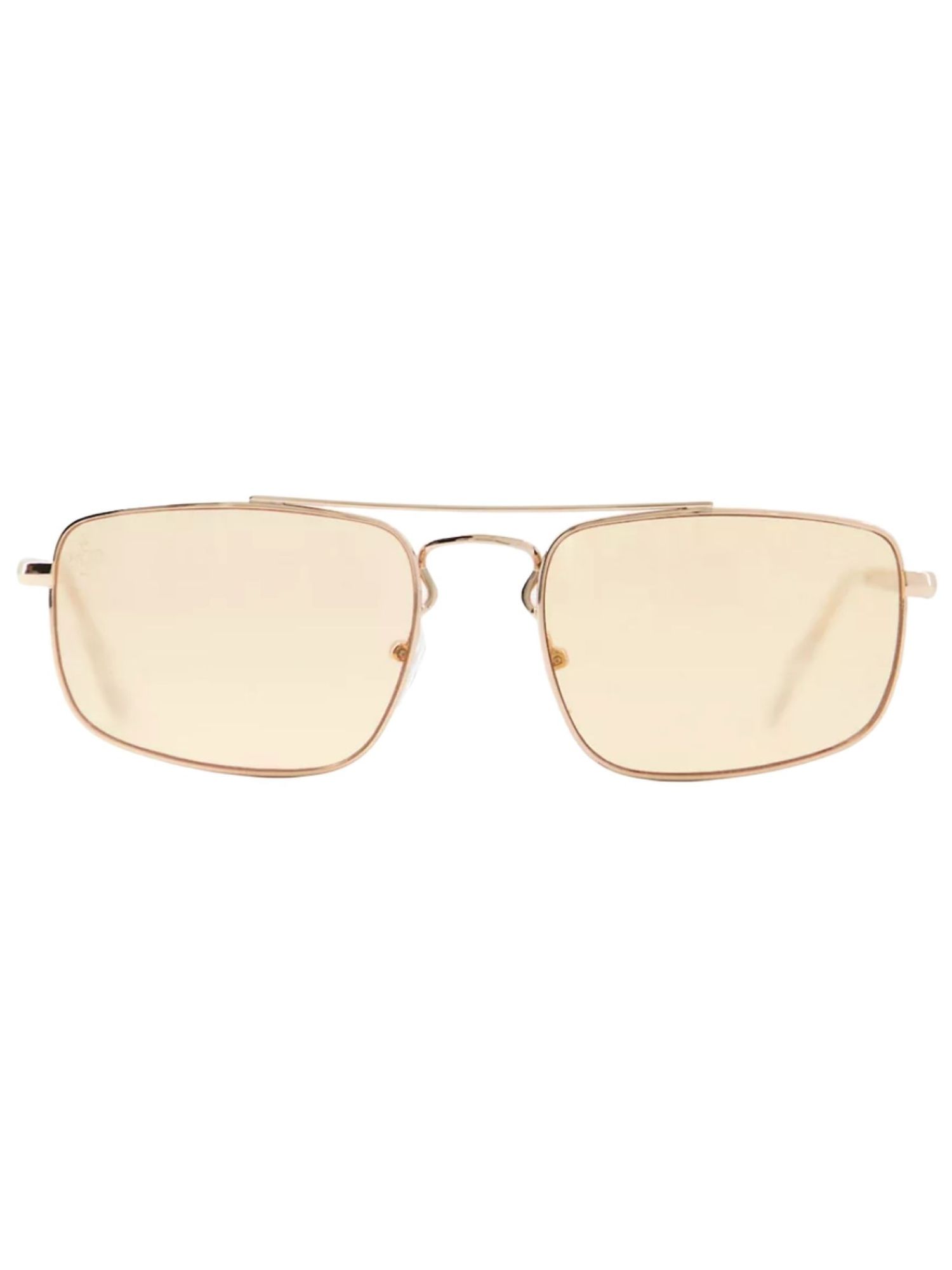 Unisex aviator sunglasses
Jeepers Peepers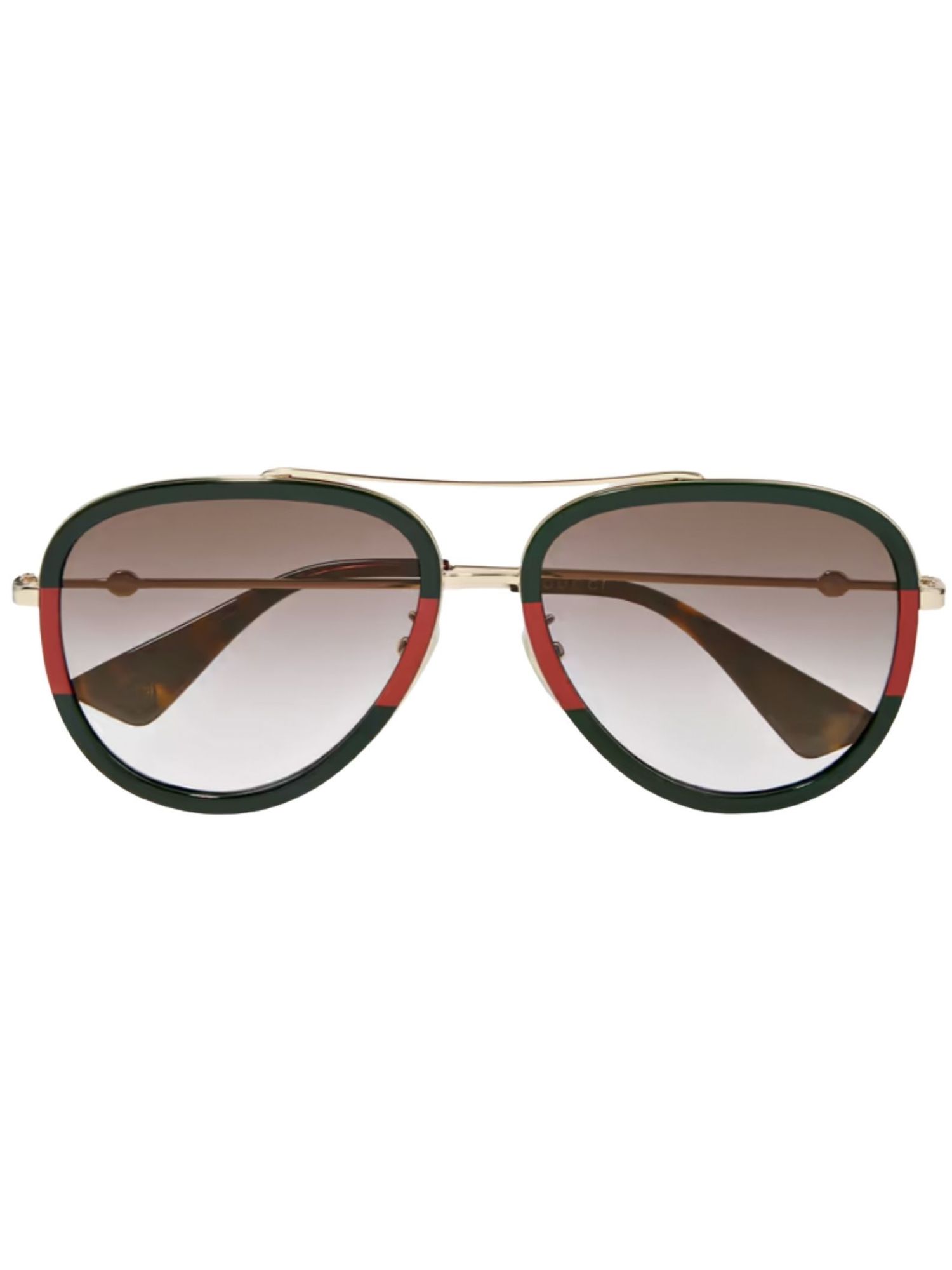 Pop Web aviator-style sunglasses
Gucci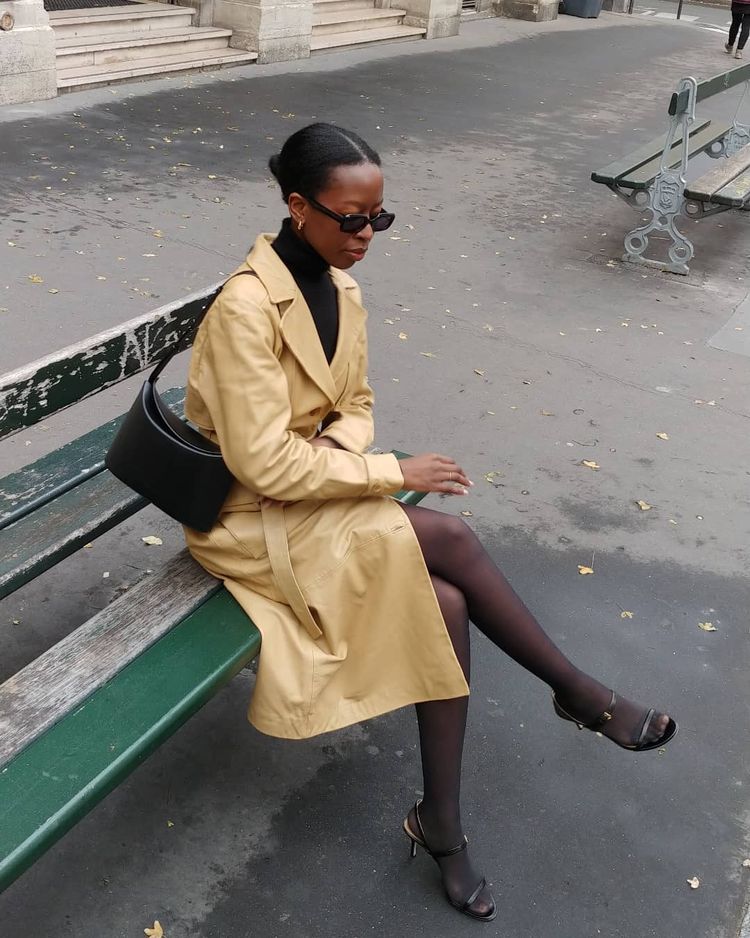 Sylvie Mys has mastered the micro-sunglasses.
The slimline
When you picture Calvin Klein in the 1990s, what springs to mind? Denim, underwear, Kate Moss? We're prepared to bet you're also imagining a pair of small, dark shades, of the kind also worn by Gwyneth Paltrow and Brad Pitt. Simple and unassuming, this style strikes the perfect balance between subtle coolness and functionality. With its low-key silhouette and understated proportions, it's the closest you'll get to an all-purpose pair of sunglasses. Essential for all occasions, from the supermarket run to a summer lunch in the sun. Balenciaga frames are loved by influencers the world over and will inject just the right level of Nineties-inspired minimalism into your look.
---
Slimline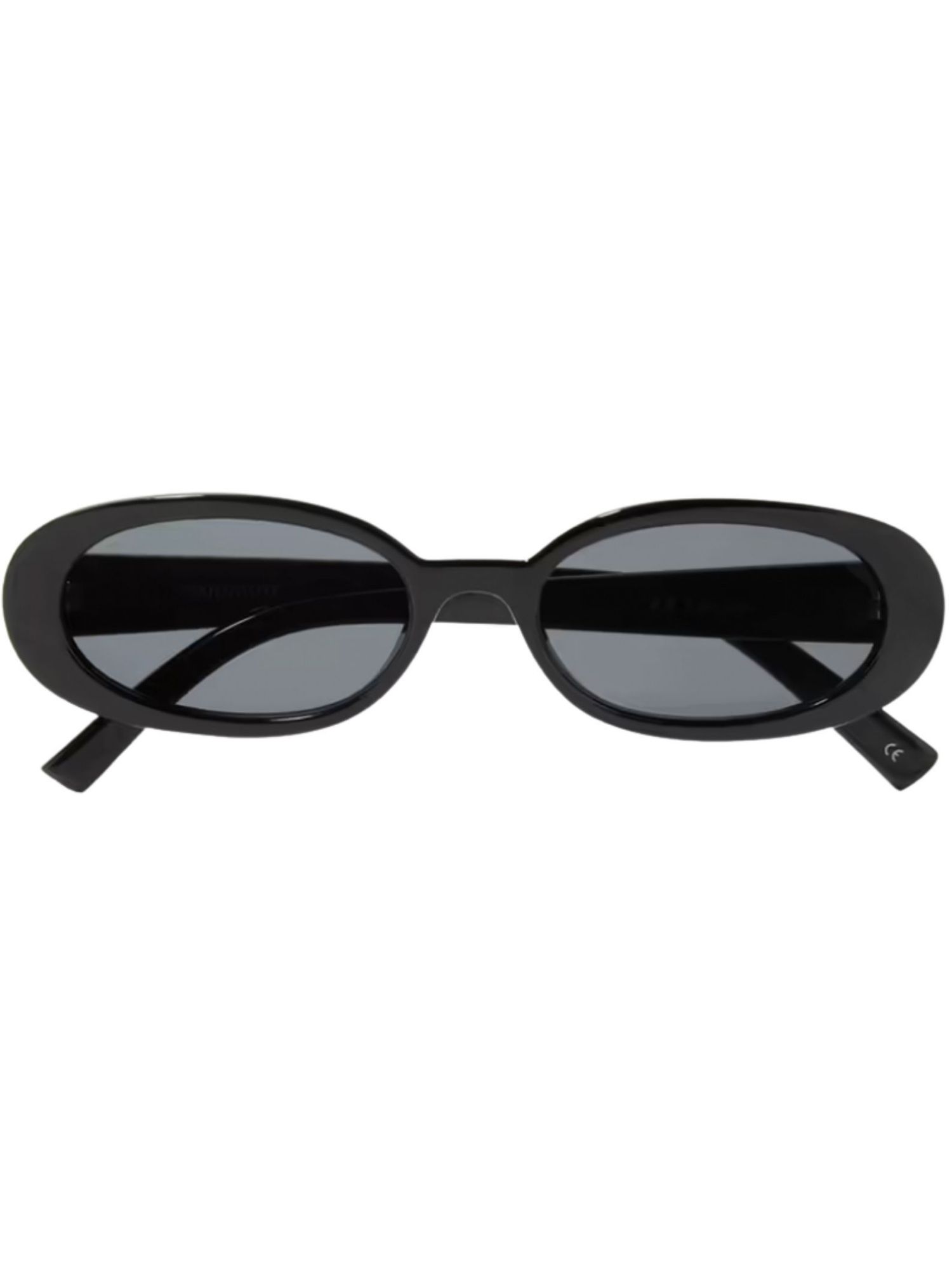 Outta Love oval-frame acetate sunglasses
Le Specs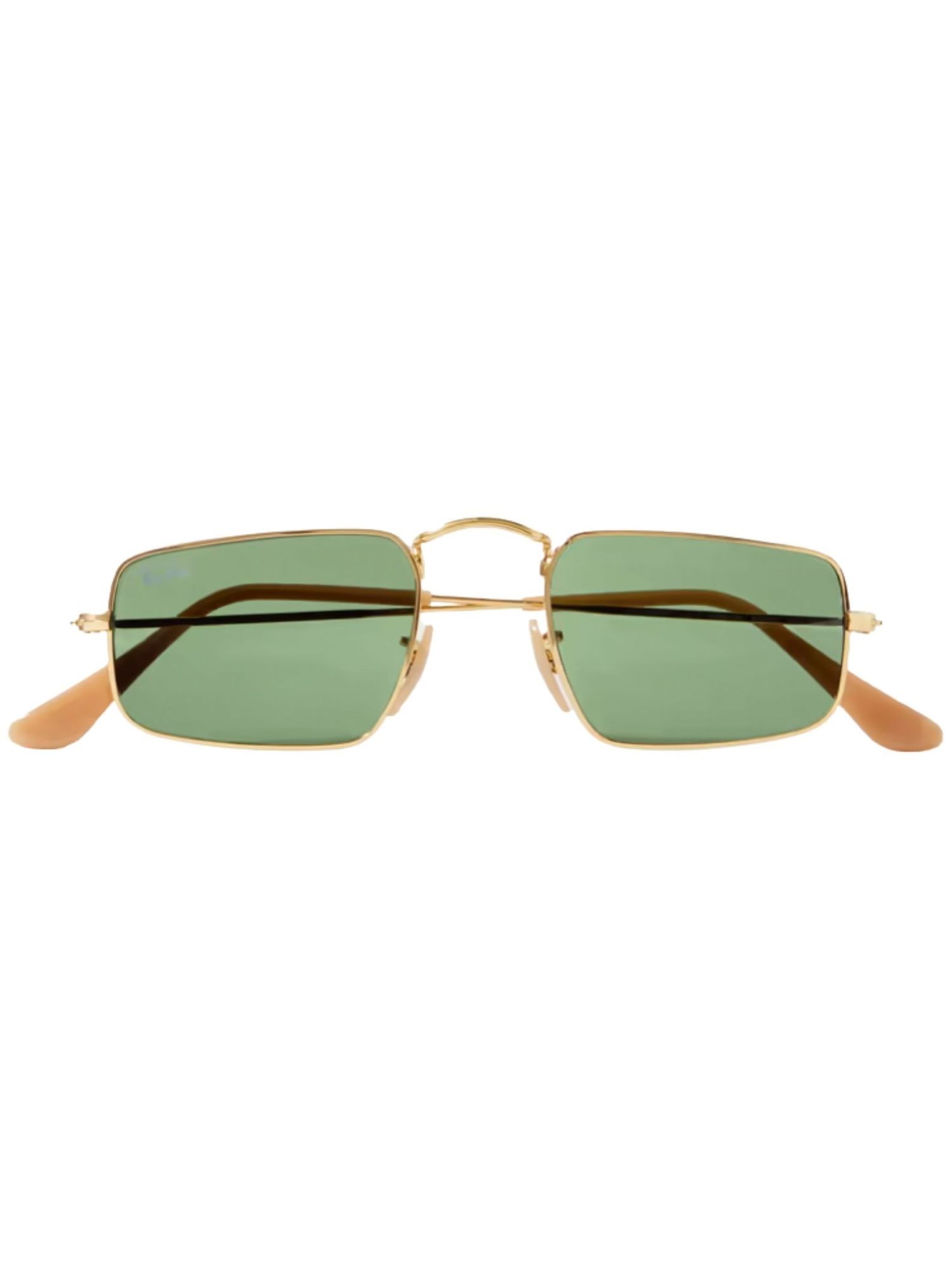 Julie rectangular-frame gold-tone sunglasses
Ray-Ban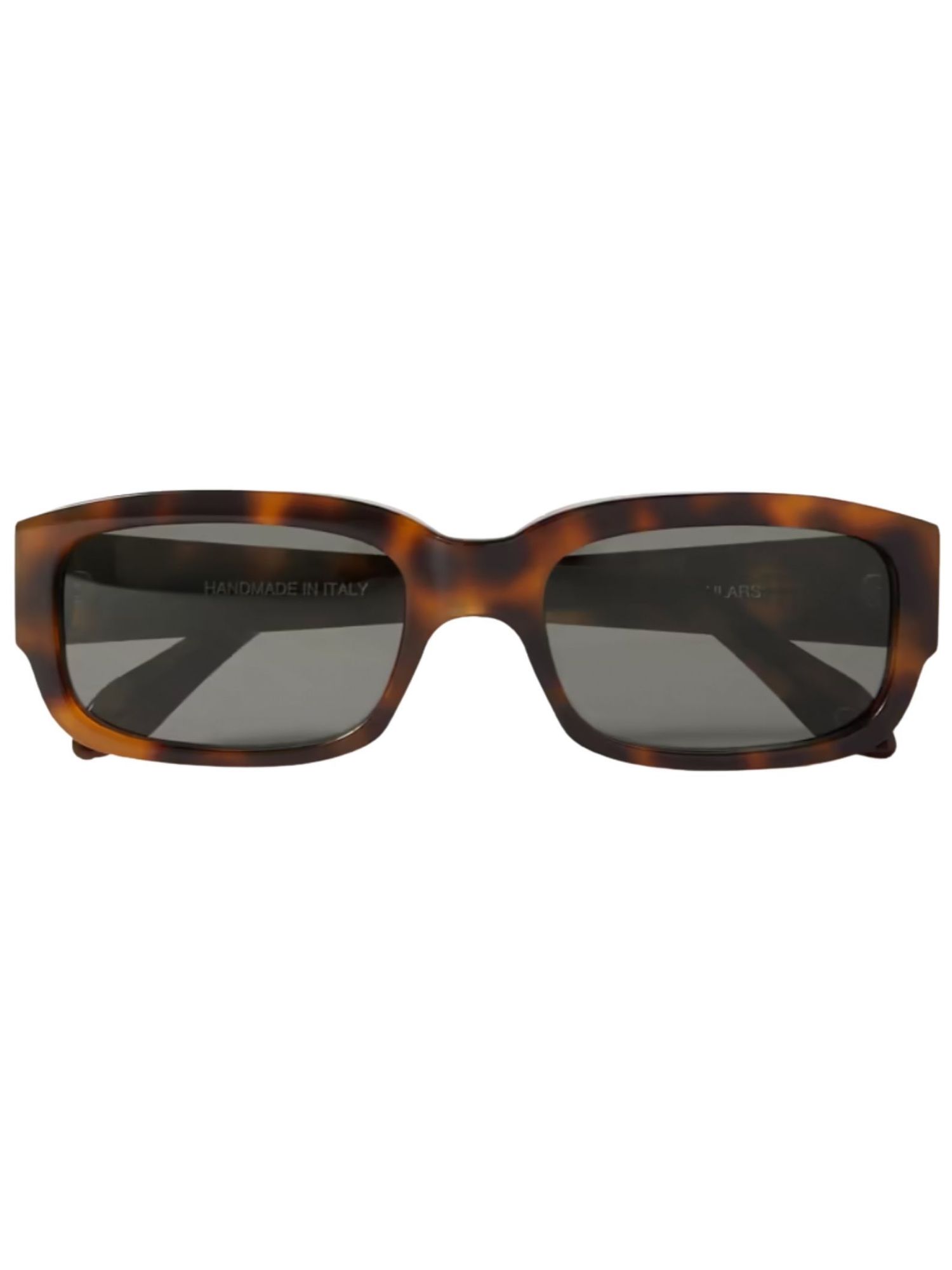 Tortoiseshell acetate square-frame sunglasses
Totême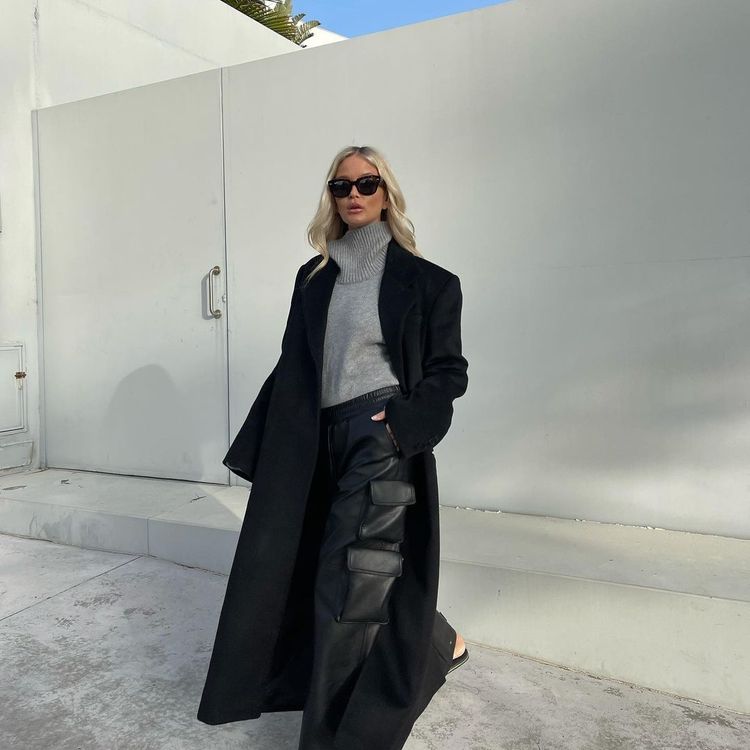 Josefine HJ sporting a trusty pair of D-frames.
The D-frame
Narrow enough that it showcases the browline, the D-frame style – so named as it resembles a capital letter 'D' flipped on its side – is a timeless classic for both men and women. First popularised by Ray-Ban and worn by a young Jude Law on the red carpet, the originals are still the best: pick up a pair of their Clubmasters or Wayfarers to get the look. These days, the D-frame for women has been interpretated in a whole new way; look for an exaggerated, oversized shape with a flat top, done best by Celine. Whether you opt for the old or newly invented classic, a D-frame is an eyewear essential that will serve you all year long.
---
D-frame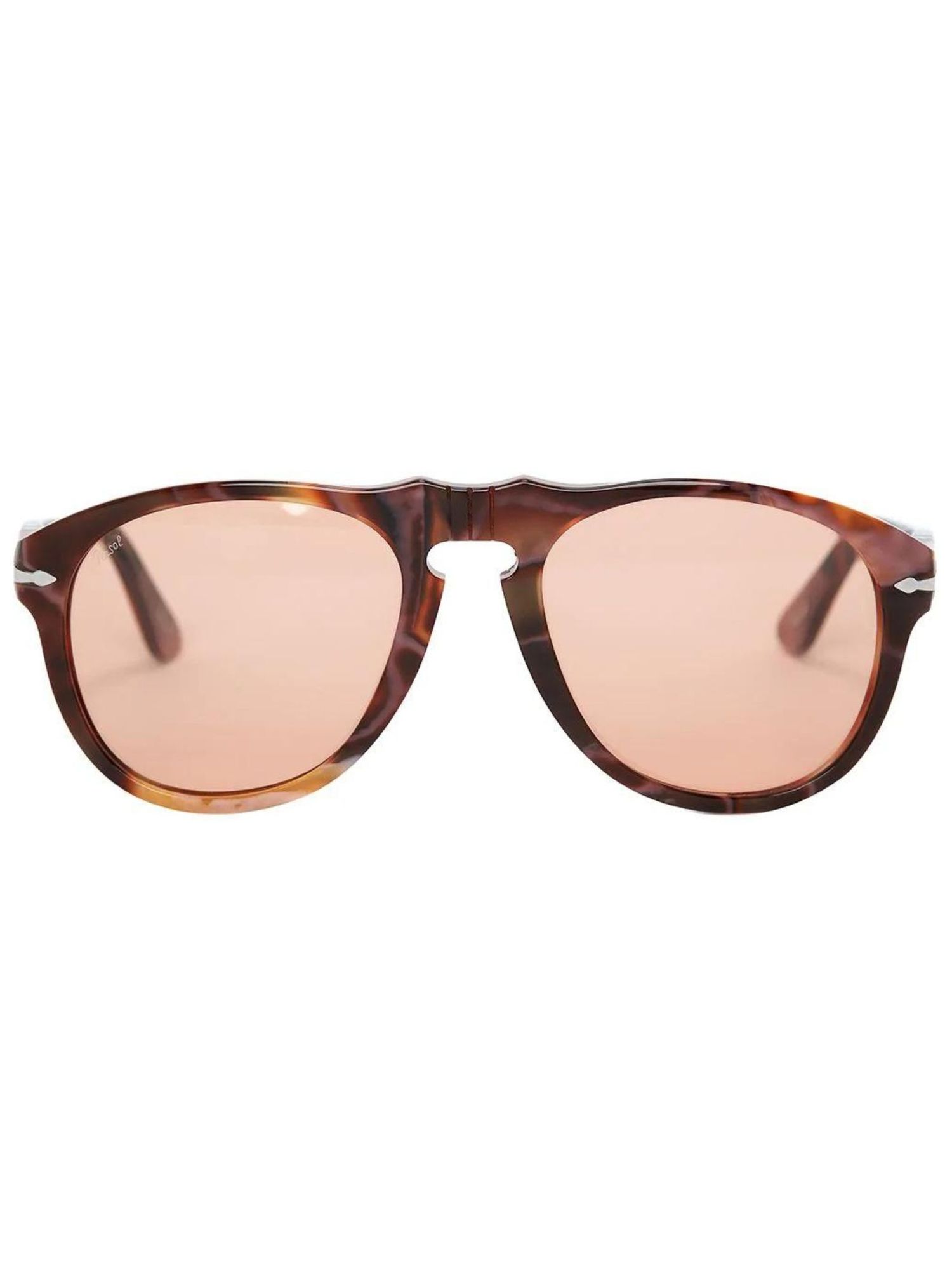 Acetate sunglasses
JW Anderson x Persol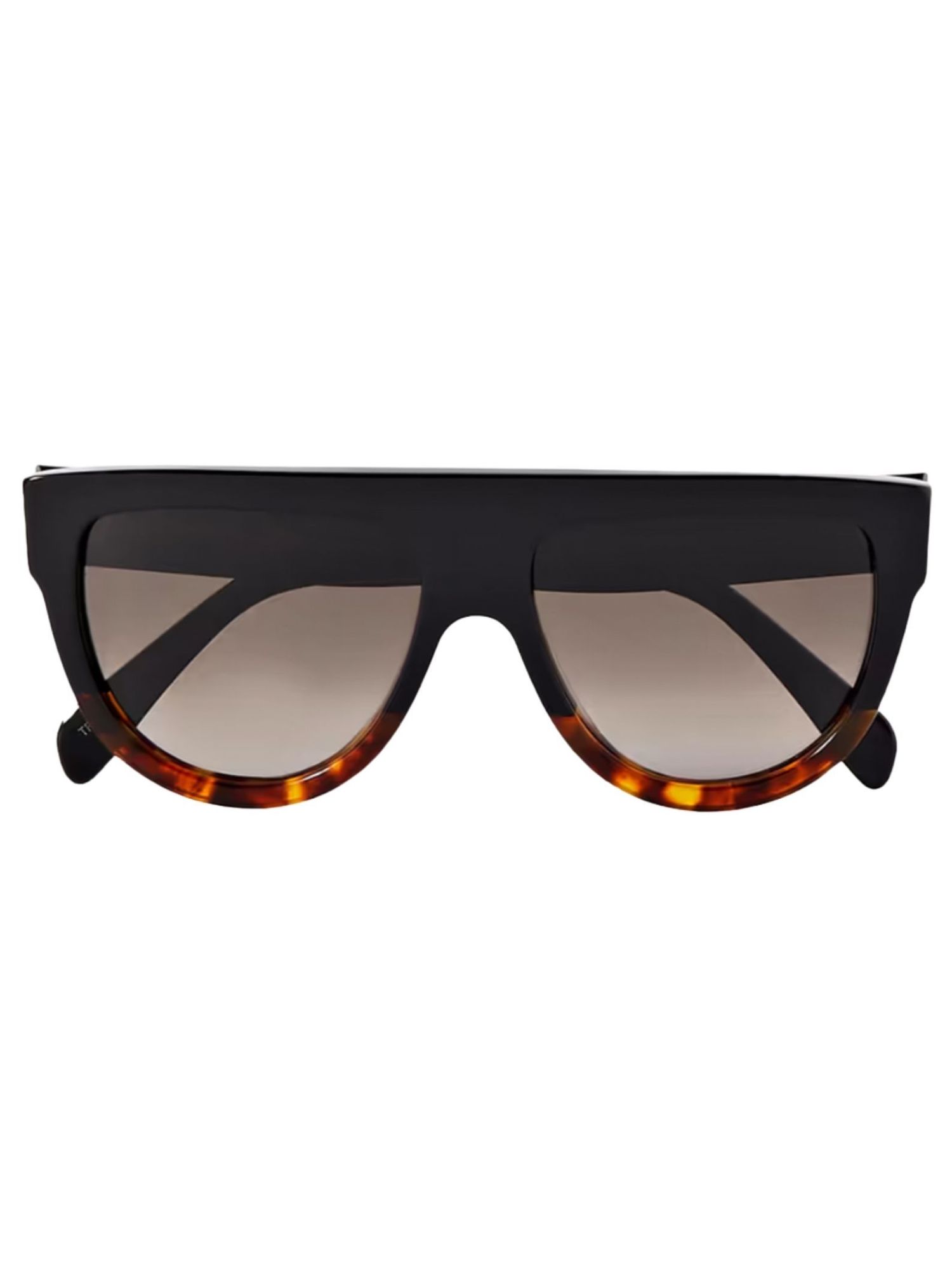 D-frame acetate sunglasses
Celine