In a move that's anti-stealth wealth, Alexander Skarsgård rocked head-to-toe Fjällräven
During the final season of Succession, a familiar item popped up on the sturdy frame of Swedish tech mogul Lucas Matsson, played with dead-panned panache by Alexander Skarsgård: a Fjällräven roll neck knit. Rendered in dark olive from traceable wool, the humble Övik Roller Neck Sweater retails for a comfortable €150. A very sensible choice for a guy in the throes of closing a deal worth $192 billion.
Distinguishable only by the brand's subtle fox logo, the garment is a clever parallel to the much-celebrated "stealth wealth" favoured by the Roy family. Theirs is a wardrobe of low-key decadence marked by Tom Ford drawstring hoodies (Mattson prefers Tiger of Sweden), Dries Van Noten hiking boots and all the Loro Piani they can get their hands on. Contrastingly, the function-forward, modestly-priced Fjällräven sweater is exactly the item a guy like Matsson would wear to a GoJo company retreat at the scenic Juvet Landscape Hotel in Norway: practical, earth-friendly and just barely recognisable. To make matters more appropriate, many of his underlings, including head of communications and not-so-nicely treated Ebba, also wore Fjällräven, pointing to GoJo's extremely Scandi flattened work culture.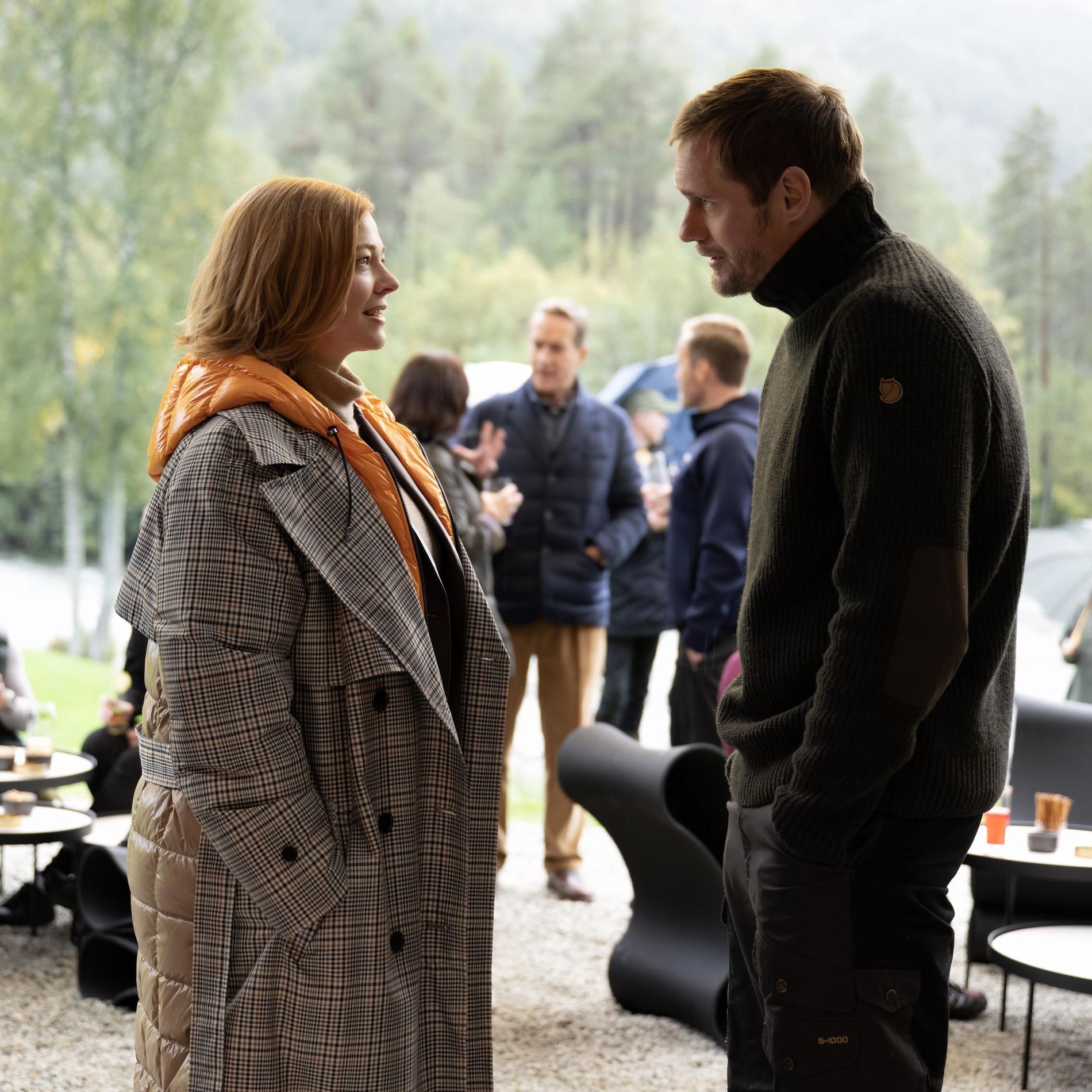 Photo: HBO Max
Fjällräven approved of the endorsement, not necessarily because of Matsson (eccentric tech billionaire with unsavoury vices doesn't exactly jive with their down-to-earth, outdoorsy vibe) but rather the man who plays him. "Being an iconic Swedish brand, we are of course delighted to see an iconic actor like Alexander Skarsgård wearing our timeless and durable Övik Roller Neck Sweater," Philipp Kloeters, Fjällräven's global communications manager tells us.
Nevertheless, throughout the season, Matsson proves his loyalty to Sweden's simplest pleasures. This is a fellow whose snack combo of choice is Ahlgrens bilar washed down by Julmust. It totally tracks that his knitwear would come courtesy of a Swedish heritage brand. Matsson doubles down on his love of Fjällräven by pairing the sweater with the brand's Keb trousers – award-winning pants that are both water and wind-resistant (all that for a cool €235). Plus, they're equipped with several pockets to hold all his favourite Swedish snacks.
---
Get Alexander Skarsgård's 'Succession' look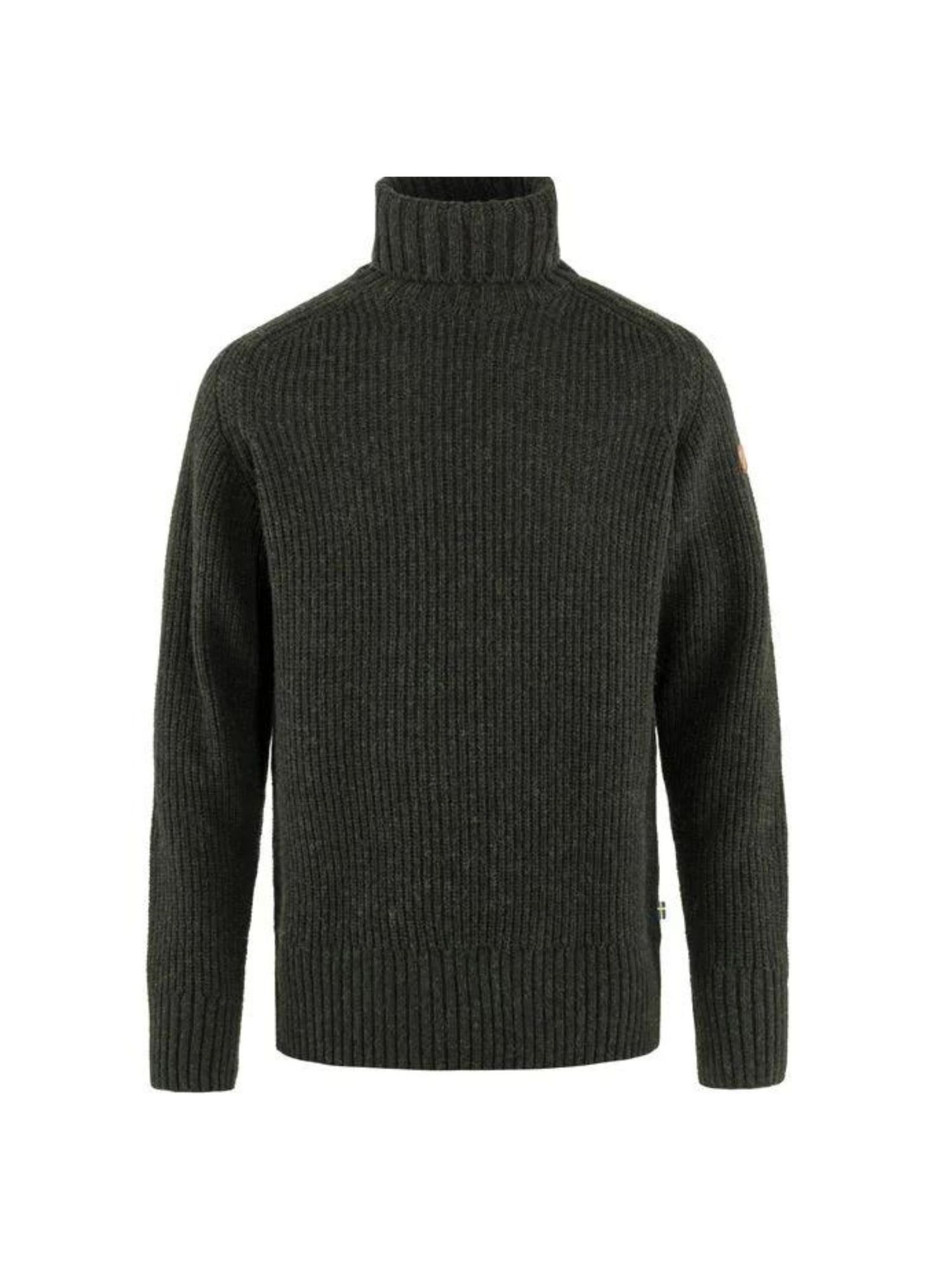 Övik roller neck sweater
Fjällräven